Introducing the 2020-2021 Ascend PSP National Advisors
The Aspen Postsecondary Success for Parents (PSP) Initiative is a partnership with Imaginable Futures and the ECMC Foundation to raise awareness about and share recommendations to better support students who are parents. The PSP Initiative is informed by three groups of experts from across the United States: Parent Advisors, National Advisors, and the Postsecondary Leadership Circle for Parents.
The 2020 – 2021 National Advisors make up a group of 23 leaders moving the needle on transformational supports and partnerships with student parents. They come from higher education institutions and nonprofit organizations and will provide guidance on strategies and recommendations to be developed over the next two years. Additionally, the National Advisors will help design the Aspen Policy Acceleration Partnership Grants, a challenge that will target states, cities, and counties with a demonstrated commitment to improving postsecondary success for parents. Ascend will work with these governmental entities to implement strategies proven to increase access to early childhood learning, housing, health care, and supports that increase high–quality postsecondary credentials among parents.  

---
Derek Dabrowiak
Executive Director of Student Affairs
Technical College System of Georgia
Derek Dabrowiak joined the Technical College System of Georgia in 2015. Prior to that, he served as the Director of Admissions for two regions of Ivy Tech Community College of Indiana, and as Enrollment Manager at Indiana Tech's College of Professional Studies. He earned his B.S. from St. Joseph's College and his M.S. from St. Mary-of-the-Woods College. He has worked in student affairs in community colleges since 2009. He also served on boards in the areas of adult education, state National Associate for College Admission Counseling chapters, and the St. Joseph's Alumni Board.
---
Related Posts

What does college success look like for Black and Native student parents? This podcast episode sheds light on student parents' and administrators' experiences at Historically Black Colleges and Universities, or HBCUs, and Tribal Colleges and Universities, or TCUs.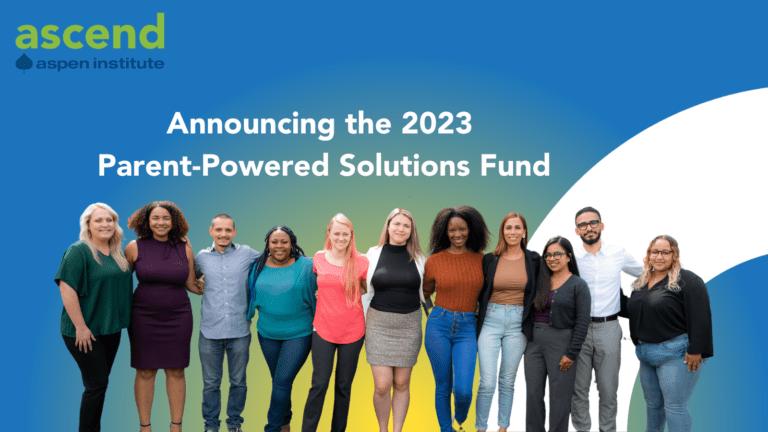 Ascend at the Aspen Institute is excited to announce the launch of the 2023 Parent-Powered Solutions Fund, which will provide financial resources and technical assistance to nonprofit organizations and institutions focused on increasing postsecondary success among parents.
Reflections on the experiences, challenges, and joys that shape the life of student father and Ascend PSP Parent Advisor Christian Ortiz.