Ascend National Advisors are Taking Action to Combat COVID-19 and Support Student Parents
Although the COVID-19 pandemic threw off the day-to-day lives of people across the country, that did not stop nonprofits, health and human services, workforce programs, higher education professionals and more from creating rapid response services to support student parents.
The Ascend National Advisors, a cohort of 23 leaders providing supports for student parents and inform the Aspen Postsecondary Success for Parents (PSP) Initiative, were among the many service providers tasked with creating or retooling their two-generation programs to remain accessible to student parents and their children simultaneously.
Several National Advisors shared how the pandemic not only impacted their organizations, but also how the nationwide anti-racism uprisings following the deaths of Ahmaud Arbery, Breonna Taylor, George Floyd, and countless other Black and brown people at the hands of police pushed them to double down on mental health resources.
Follow the links below to learn how Program Directors, nonprofit CEOs, and others continued to advance postsecondary success for parents despite the pandemic.
Photo of Generation Hope Scholar and daughter on the playground. Generation Hope is a nonprofit based in Washington, DC, providing wraparound, two-generation support to young parents in college and their pre-kindergarten little ones, and promoting student parents' college completion through national advocacy and direct technical assistance to colleges and universities.
Related Posts

An episode of firsts! Our first live episode recorded at the inaugural Ascend Parent Advisor Convening in Aspen, CO in front of an audience of student parents.

Today, Ascend at the Aspen Institute announced that four community colleges from across the United States have been selected as partners to its Postsecondary Leadership Circle Activation Fund.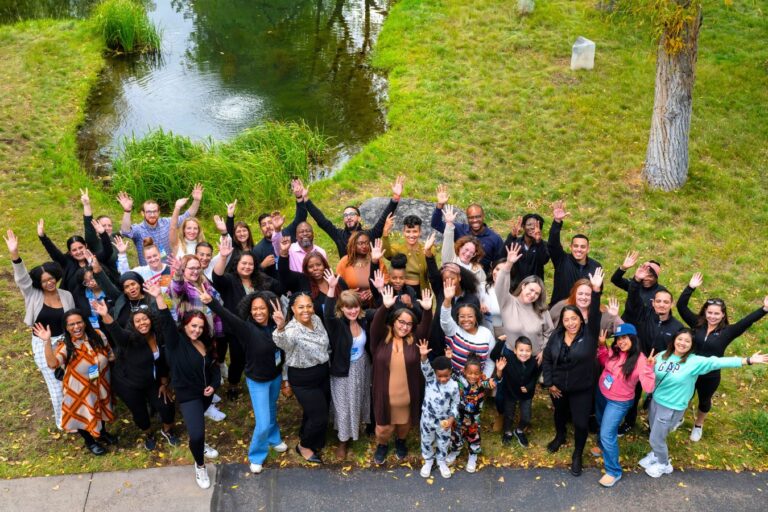 Snapshots from the 2023 Ascend Parent Advisor Convening in Aspen, Colorado.
Featured from the Ascend Community