Deana Around Him
Bethesda, Maryland
Deana Around Him, DrPH, ScM, is a research scholar at Child Trends who aims to improve the well-being of American Indian and Alaska Native (AIAN) children and families. Her lived experience as a citizen of the Cherokee Nation, and as a mother and relative, inform a research and evaluation career that respects Tribal sovereignty, builds on cultural strengths, and informs the policies and programs encountered by AIAN families.
Dr. Around Him often applies community-engaged and participatory approaches in her research. She is currently exploring American Indian youth perspectives of school climate, evaluating a culturally based parent training curriculum, and examining how home visiting has supported equitable outcomes for families during the COVID-19 pandemic.
Her training has focused on the social determinants of health, maternal and child health, and research ethics. She has collaborated with Tribal communities to develop and adapt interventions, build research capacity, and strengthen oversight of research conducted with Tribal populations. In addition to leading Child Trends' development of an applied research agenda to advance the well-being of Indigenous children and families, she serves on the Tribal Early Childhood Research Center's leadership team and is an adjunct faculty member at the Johns Hopkins School of Nursing.
Stories featuring Deana Around Him

What does college success look like for Black and Native student parents? This podcast episode sheds light on student parents' and administrators' experiences at Historically Black Colleges and Universities, or HBCUs, and Tribal Colleges and Universities, or TCUs.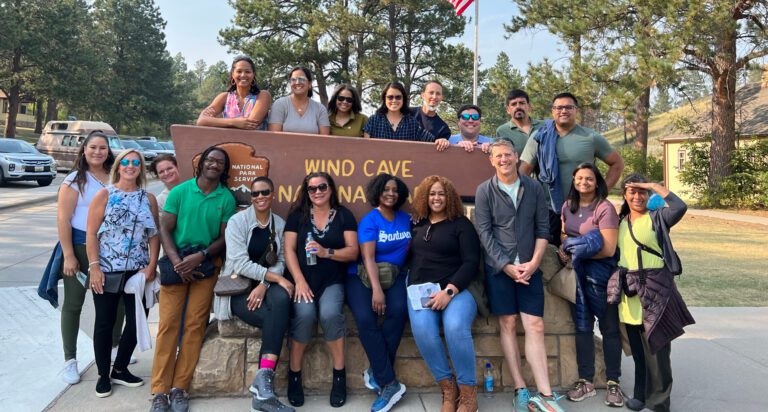 My heart is filled with love and gratitude for the courageous community of leaders our Ascend at the Aspen Institute team works with everyday.  And I am simply delighted to share our Ascend at the Aspen Institute Impact & Inspiration Report. In this magazine-style 2022 Impact & Inspiration Report, you will meet just a few of those inspiring …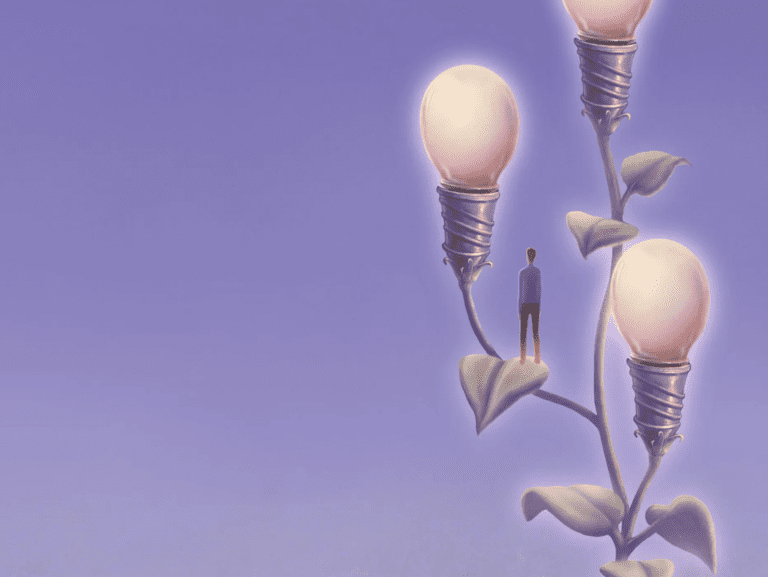 In a recent article on EdSurge.com, Ascend executive director and founder Anne Mosle discusses the tighter focus of the 2022 Ascend Fellowship class.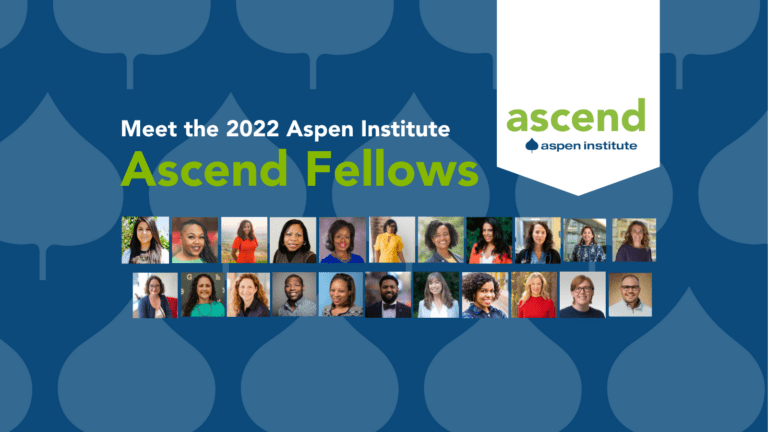 Today, the Aspen Institute announced its 2022 Aspen Institute Ascend Fellows, 22 leaders from across the United States who are primed to transform systems so that our youngest children and families can thrive.

A commitment to rigorous learning and evaluation is fundamental to the implementation of a two-generation (2Gen) approach so that we're measuring how well programs and policies serve the whole family. This is reflected in research being the first principle of a 2Gen approach, and it's embedded in the day-to-day work of Ascend's 450+ nationwide Network Partners. These visionary practitioners and systems …
From Proof Points to Building Evidence: Creating A Two-Generation (2Gen) Research Agenda Read More »
Convenings Featuring Deana Around Him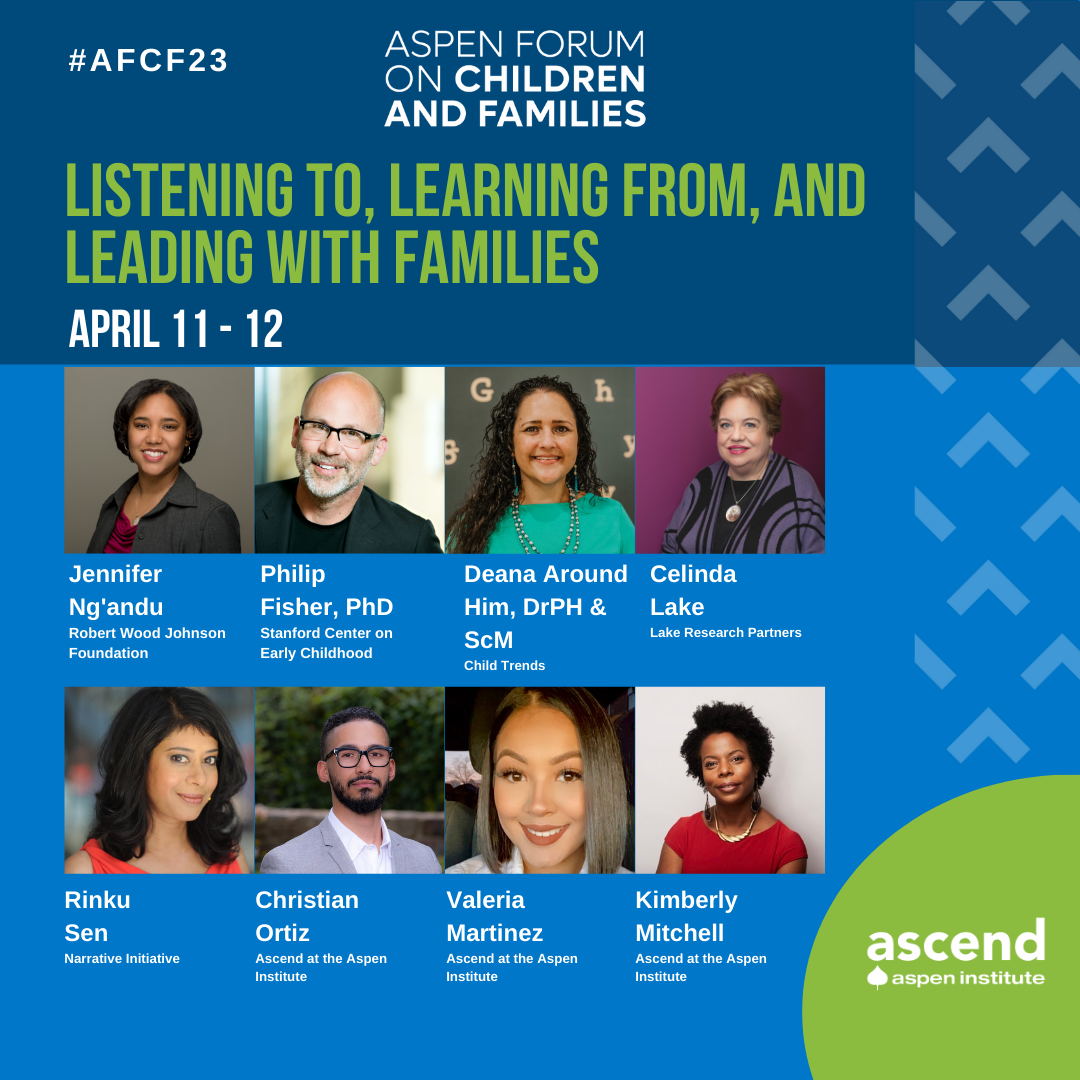 Location: Washington, DC & Virtual
Families tell us they want to prosper and ask us to meet them where they dream. The data tells us that when it comes to reducing poverty there are no silver bullets, but there are silver linings. This two-part session will explore recommendations and...