EdSurge: Ascend Fellows Represent a Tightening Focus on Early Childhood
In a recent article on EdSurge.com, Ascend executive director and founder Anne Mosle discusses the tighter focus of the 2022 Ascend Fellowship class. The piece also includes profiles of four of our new Ascend Fellows — Blythe Keeler Robinson, Mary Alice Cohen, Tonja Rucker, and Deana Around Him.
"We're tightening our focus and shining an extremely bright light on families and children at their earliest years—really the prenatal to age 3 space." – Anne Mosle


Related Posts
Today, the Aspen Institute announced its 2023 Aspen Institute Ascend Fellows, 20 leaders from across the United States who are transforming systems so that all children and families can thrive.
In Aspen, the community and the Aspen Institute host renowned leaders, from deep dives on artificial intelligence at the Ideas Festival to the benefits of engagement over isolationism at the Aspen Security Forum.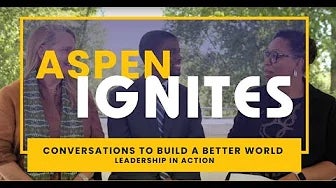 In episode three of Aspen Ignites: Conversations to Build a Better World, Jenn White leads a conversation on leadership with Anne Mosle and 2018 Ascend Fellow Melvin Carter.
Featured from the Ascend Community