EdSurge: Ascend Fellows Represent a Tightening Focus on Early Childhood
In a recent article on EdSurge.com, Ascend executive director and founder Anne Mosle discusses the tighter focus of the 2022 Ascend Fellowship class. The piece also includes profiles of four of our new Ascend Fellows — Blythe Keeler Robinson, Mary Alice Cohen, Tonja Rucker, and Deana Around Him.
"We're tightening our focus and shining an extremely bright light on families and children at their earliest years—really the prenatal to age 3 space." – Anne Mosle


Related Posts
In an op-ed for Philanthropy News Digest, Ascend founder and executive director Anne Mosle highlights the power and potential in listening to and honoring the expertise of parents and caregivers.
Over the last 10 years, the Institute's Ascend Fellowship has seen 120 leaders from across the United States join together to break the cycle of intergenerational poverty.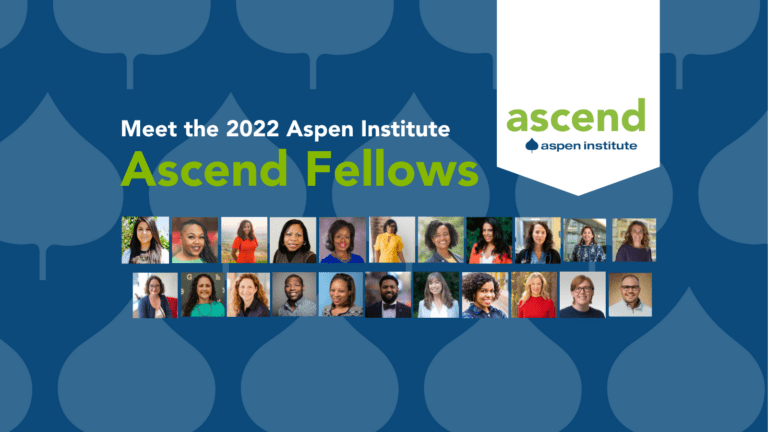 Today, the Aspen Institute announced its 2022 Aspen Institute Ascend Fellows, 22 leaders from across the United States who are primed to transform systems so that our youngest children and families can thrive.
Featured from the Ascend Community