Sarah Watamura
Denver, Colorado
Dr. Sarah Enos Watamura is professor of psychology within the College of Arts, Humanities and Social Sciences. She is part of the Developmental and Developmental Cognitive Neuroscience Areas within the Psychology department. She joined the department in 2005 after receiving her Ph.D. in Developmental Psychology from Cornell University. In 2014, she was instrumental in creating the Stress, Early Experiences and Development (SEED) Research Center and has served as co-Director since its creation. She is currently Chair of the Department of Psychology. She has longstanding interests in children's physiologic regulation, their development within caregiving contexts, and in understanding mechanisms and trajectories from early life stress to later physical, mental health, cognitive/educational, and socio-emotional outcomes. Her work examines the unique stressors and buffers in families experiencing poverty and among newly immigrated families, and includes testing promising intervention approaches.
Stories featuring Sarah Watamura
Infant and parent brains and bodies undergo rapid growth and transformation during the transition to parenting, presenting a unique opportunity to positively impact two generations. In the 2015 report Two Open Windows: Infant and Parent Biologic Change, Drs. Pilyoung Kim and Sarah Watamura (also an Ascend Fellow) of the University of Denver highlighted research supporting …
New Research Shows Parenting Brain Changes in All Caregivers Read More »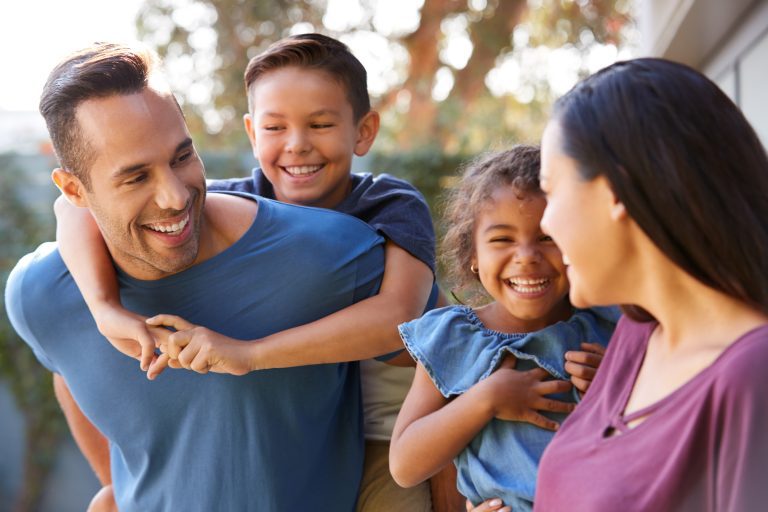 Contact: Lindsay Broyhill Ascend at the Aspen Institute lindsay.broyhill@aspeninstitute.org Bold Leaders to Advance Innovative Strategies for Families' Health and Economic Prosperity Aspen Institute Launches New Partners and Advisors in Aspen Family Prosperity Innovation Community Washington, DC – Ascend at the Aspen Institute is proud to announce the new partners and advisors the Aspen Family Prosperity Innovation Community, Ascend's initiative for breakthrough innovations and collaborations that position families to reach educational …
Bold Leaders to Advance Innovative Strategies for Families' Health and Economic Prosperity Read More »
Anne Mosle, vice president at the Aspen Institute and executive director of Ascend at the Aspen Institute, delivered a keynote address to the City Club of Cleveland in Ohio about the two-generation approach on Thursday, February 27. Following her lecture, she also participated in a question and answer session with present and online guests who viewed the conversation via livestream. The City Club is a non-partisan free speech forum that has convened world …
Shifting Mindsets: The Promise of a Two-Generation Approach Read More »
As state and federal lawmakers prepare for the year ahead, more than 350 practice and community leaders, policymakers, researchers, and philanthropists - including Ascend Fellows, Family Prosperity Innovators, and Ascend Network Partners - joined us at the 2019 Aspen Forum on Children and Families to harness this momentum for investing in the full potential of children and families, two generations at a time.
According to Ascend fellow Dr. Sarah Watamura, and the research of some of her colleagues at Stress Early Experience & Development Research Center, it's not just your life that is permanently changed by parenthood, but also your brain. We partnered with her on this easy-to-read report on it. Meanwhile, check out some of the surprises …
3 Surprises About How Parenting Affects Your Brain Read More »