Nitzan Pelman
Berkeley, California
Nitzan Pelman founded and serves as CEO for Climb Hire, which prepares working adults for jobs that require a background in Salesforce. Previously, at LinkedIn Social Impact, Pelman explored innovative ways to expand social capital for people who do not have robust networks and come from disadvantaged communities. In 2015, Pelman founded ReUp Education and served as its founding CEO. ReUp partners with universities to re-enroll students who have dropped out of college. ReUp has successfully brought back nearly 4,000 students to college. Prior to ReUp, Pelman founded the New York region of Citizen Schools and served as its first Executive Director for six years. Citizen Schools is a hands-on learning program. During Pelman's tenure, the program expanded by 3x and student outcomes improved dramatically. Earlier in her career, Pelman held leadership roles at Teach For America, KIPP Academy, and the New York City Department of Education.
My Truth
Having completed an Entrepreneur in Residence role at LinkedIn this past year, I now know that people are 8 times more likely to get jobs through referrals. Bootcamps and training programs have focused specifically on skilling up, not recognizing that social capital building is a key part of the equation. Eric Schmidt, the Shusterman Foundation, and Google.org have committed $2 million to help launch Climb Hire. Climb is a new workforce initiative focused exclusively on working with people who systematically face economic barriers, have taken some college credits, and are underemployed nevertheless.
Stories featuring Nitzan Pelman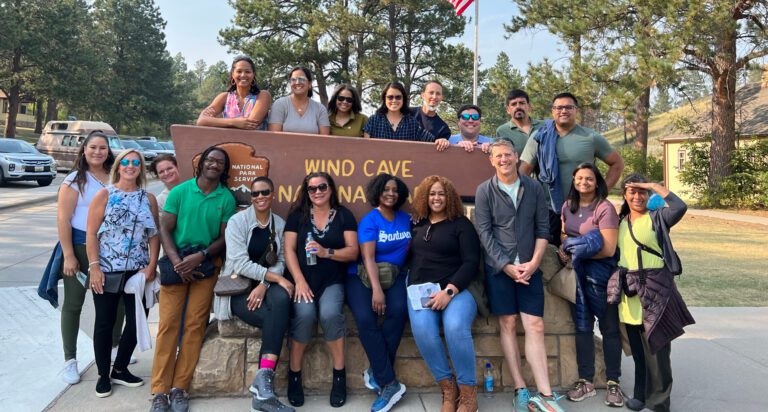 My heart is filled with love and gratitude for the courageous community of leaders our Ascend at the Aspen Institute team works with everyday.  And I am simply delighted to share our Ascend at the Aspen Institute Impact & Inspiration Report. In this magazine-style 2022 Impact & Inspiration Report, you will meet just a few of those inspiring …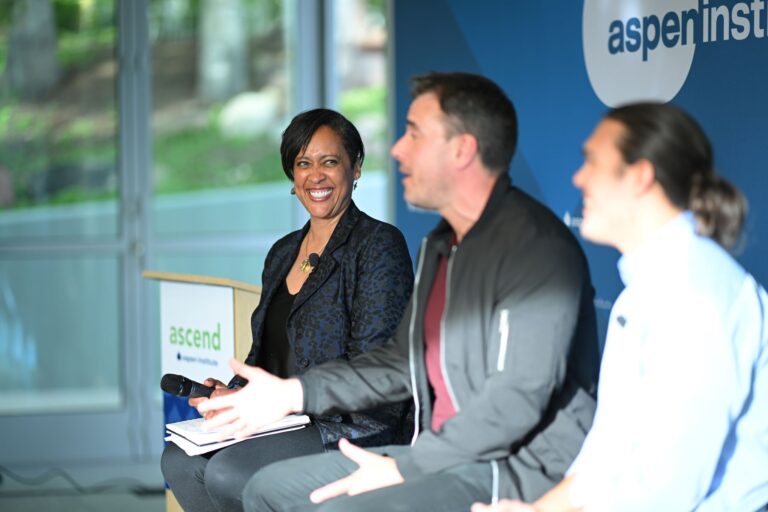 This year, the Aspen Idea Festival returns to in-person programming at our campus in the Rocky Mountains June 25 - July 1, 2022.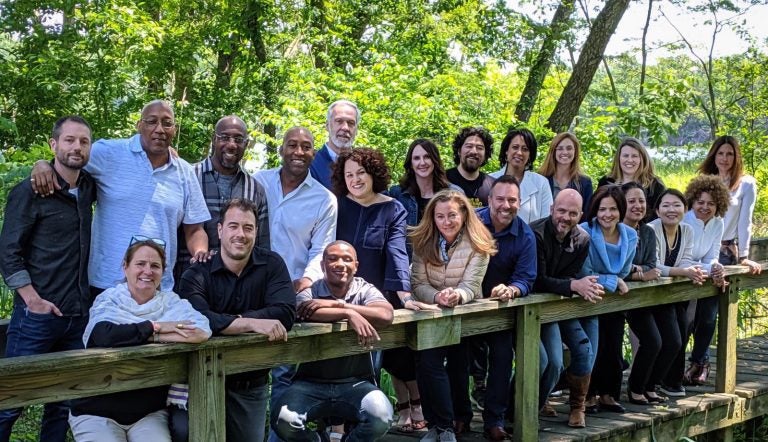 Four outstanding organizations and partnerships have been selected to receive flexible grant funding to accelerate their work moving children and families with low incomes toward educational success, economic security, and health and well-being. Ascend Impact Fund awardees are: "The Ascend Impact Fund is an extension of our investment in values-driven leadership to advance economic mobility …
Four Outstanding Projects Selected for Ascend Impact Fund Read More »
Black Lives Matter. As a collective of leaders committed to advancing two-generation strategies to end multigenerational poverty, we believe that the only path to that outcome is through a reckoning with our past and present, and a fundamental shift in our institutions. This requires a new social contract to remedy the harms of White supremacy –a …
Undo A System of White Supremacy: The Call for a New Social Contract Read More »
Kwame AnkuChairman and CEOBlack Star Fund Sacramento, CAMy Vision – The problem I am focusing on solving is breaking the economic disparity cycle afflicting people of the African diaspora. I call my bold vision 100X100. It is a vision of 100 Black investment managers who will each manage $100M innovation funds by 2025. I believe we …
NEWS RELEASE Contact: Lindsay Broyhill Ascend at the Aspen Institute Tel: 202.721.5596 Lindsay.broyhill@aspeninstitute.org Prestigious Aspen Institute Ascend Fellowship Announces 2018 Class of Leaders Diverse Leaders Selected for Their Groundbreaking Work Advancing Opportunity for Children and Families With Low Incomes Washington, DC, September 6, 2018 – The Aspen Institute announced today the 2018 class of Aspen …
Prestigious Aspen Institute Ascend Fellowship Announces 2018 Class of Leaders Read More »