Rumeli Banik is the senior program officer for child well-being. Her work involves promoting positive child and family outcomes and preventing child abuse and neglect through supporting evidence-based prevention strategies that build on the strengths and assets of children, families and communities.
Prior to her role at the Doris Duke Charitable Foundation, she was a co-principal investigator of a study about the role of Latina mothers' parenting experiences on early childhood development and childcare choices at Fordham University. Her prior research examined how differences in the experiences of the transition to parenthood influence adjustment to parenthood in first-time mothers from high and low socioeconomic backgrounds. She has also developed a workshop about parenting skills and child development for caregivers of young children at Mt. Sinai Medical Center. Earlier in her career, she designed and implemented evidence-based parenting program content for culturally and socioeconomically diverse families with children between birth and age five as a community-based child development specialist at the University of Miami Miller School of Medicine. She currently teaches research design at Columbia University and has previously taught at Fordham University, John Jay College of Criminal Justice and Pace University.
Banik earned a doctorate degree in applied developmental psychology from Fordham University, and a master's degree in child development and a bachelor's degree in child development and biomedical engineering from Tufts University.
Convenings Featuring Rumeli Banik
Date: June 8, 2021
Location: Virtual (Zoom)
A discussion between Wendy Ellis and Laura Huertas Migus about the development, implementation, and learnings from their founding of a truth and racial reconciliation project....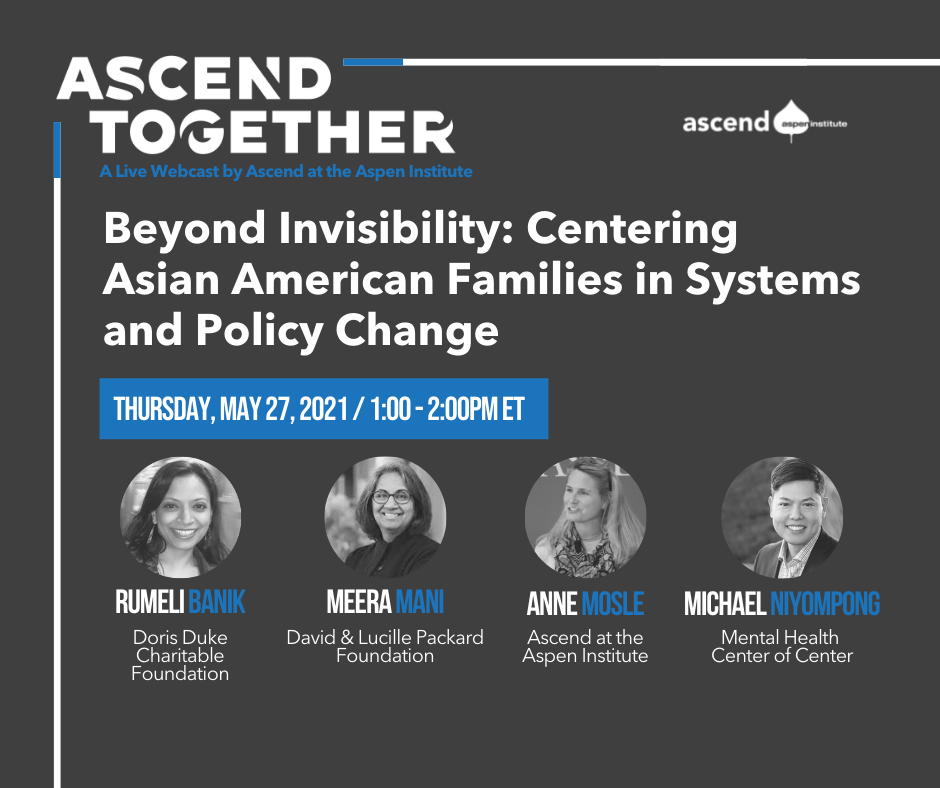 Date: May 27, 2021
Location: Virtual (Zoom)
In our second episode of #AscendTogether, Anne Mosle was joined by Meera Mani from The David & Lucile Packard Foundation, Michael Niyompong from the Mental Health Center of Denver, and Rumeli Banik from the Doris Duke Charitable Foundation,...