Leaders for Our Times, Solutions for Our Future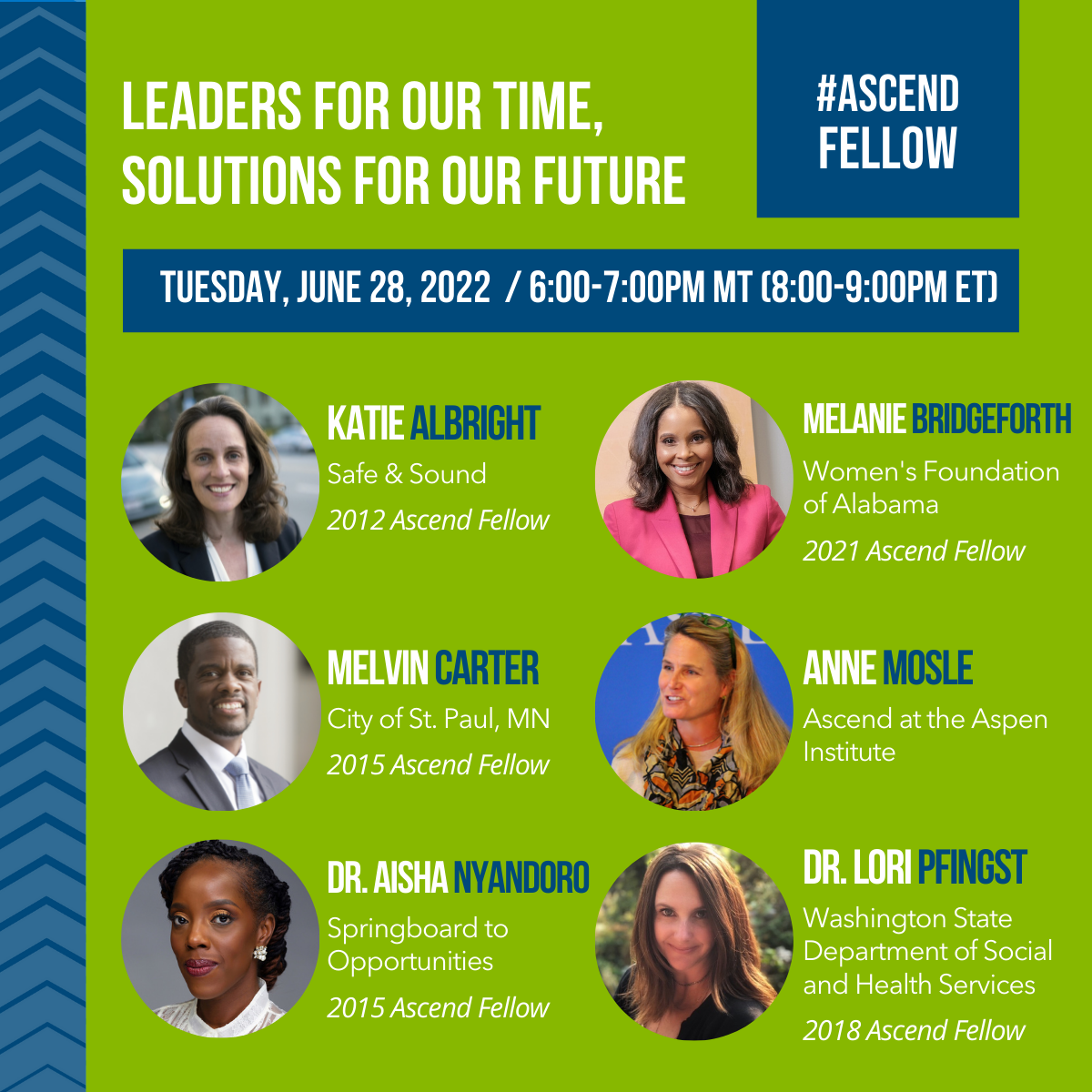 Many places we look, we are stuck. Stuck in old ways and old thinking. We are burdened by zero-sum thinking and surrounded by the word 'can't.' Our best way to get unstuck is to follow and stand with visionary leaders that don't get discouraged; they gather their courage and big ideas to turn the tide. What the world calls for now are tide-changers. Those who are ready to halt never-ending cycles of poverty, reverse growing inequities, and restore trust which is at a record low.
For the last 10 years, through the Ascend Fellowship, Ascend at the Aspen Institute has been reimagining how we nurture courageous leaders to solve complex problems and accelerate intergenerational family prosperity and well-being. We believe if we invest in the leaders that have not yet enjoyed the podiums and platforms to live up to their full potential – leaders that look, think and sound very different than the leaders of the past – we will create the world where our children and families prosper.
We will hear from Lori Pfingst, who is transforming Washington State's $2 billion health and human services system to do more for families and children; Katie Albright, who is rethinking mental health for kids and their parents; Dr. Aisha Nyandoro from Springboard to Opportunities, who is showing us that guaranteed basic income's time has come; Mayor Melvin Carter, who is navigating polarization and pain while making measurable progress to improve the well-being of St. Paul's children and families; and Melanie Bridgeforth of the Women's Foundation of Alabama, who is active in the halls of the legislature to make sure the best ideas for children and families become policies.