Parent Power: Transforming Systems with Parents at the Center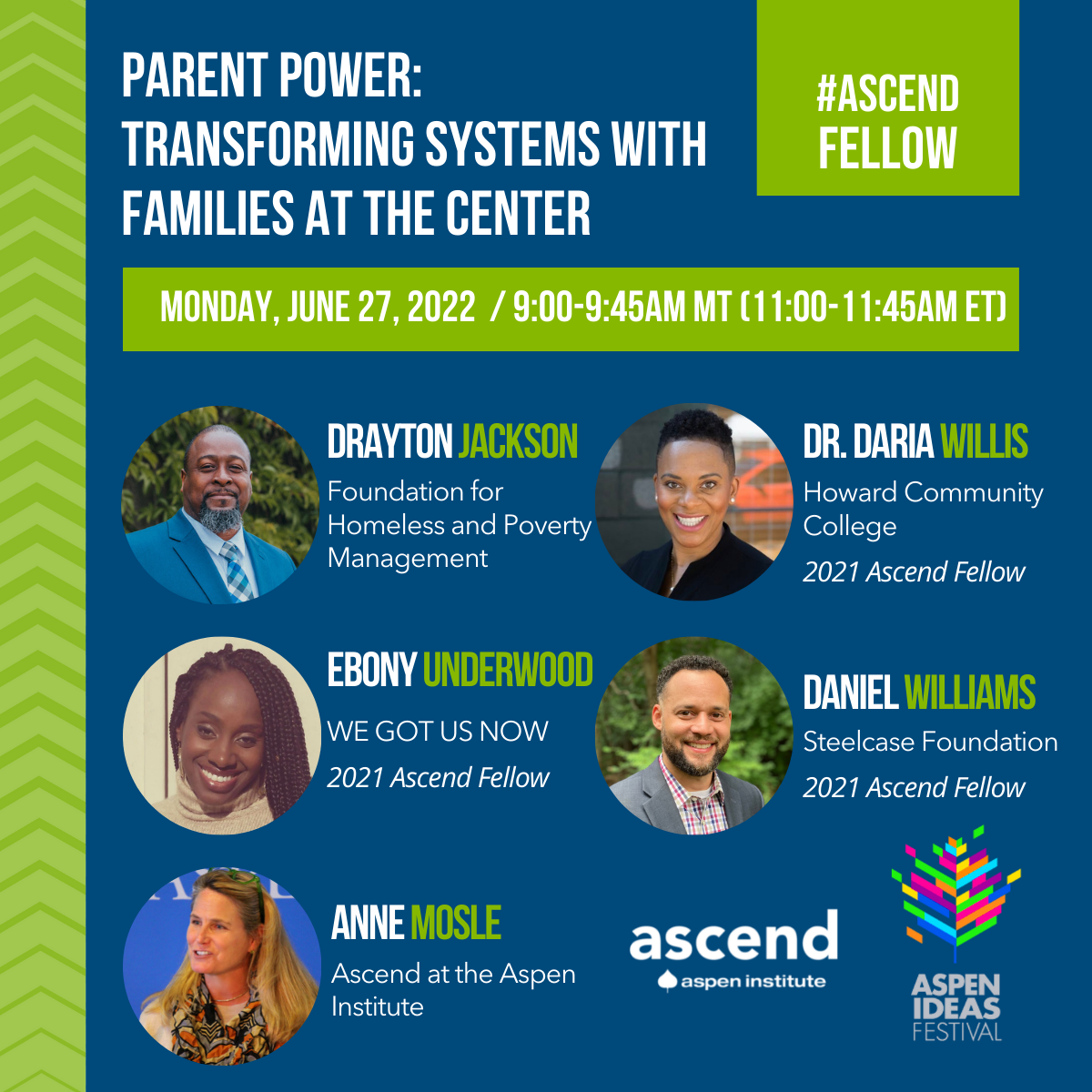 For over a decade, Ascend at the Aspen Institute has lifted up parents' voices and experiences to inform bold solutions for economic mobility in the United States. How does lived expertise influence the way programs and policies are created? What can we learn from a new wave of philanthropic efforts to invest in communities and their own parent leaders? Four dynamic leaders shaping higher education, state systems, criminal justice, and philanthropy share insights on why meeting this moment is so important for all families and what is at stake if we don't.
Event Information
Date: June 27, 2022
Time: 9:00 am - 9:45 am ET
Location: Aspen, CO
Host: Aspen Ideas Festival
The right people.
The right time.
The right conversation.