Drayton Jackson
Bremerton, Washington
Drayton Jackson is an elected official of the Central Kitsap School District Board of Directors in Kitsap County. He is an advocate for systems and structures that help people living in poverty and those surviving homelessness.
Drayton was selected to sit as co-chair for Governor Jay Inslee's Poverty Reduction Work Group (PRWG) and its Steering Committee in Washington state where he assisted in the development of strategies and recommendations of the 10-year plan to dismantle poverty in Washington. He has worked with Ascend at the Aspen Institute as a Parent Advisor, helping to design the Postsecondary Success for Parents (PSP) Initiative and the Parent Powered Solutions Fund grants which help student parents navigate their postsecondary journey with their children. Prior to this, Drayton served as vice-chair of the Head Start Association's parent-run Policy Council, a Parent Ambassador with the Washington State Association of Head Start and Early Childhood Education and Assistance Program (ECEAP), on the editorial board for local newspaper, the Kitsap Sun, and he was voted Student Body President of Olympic College.
Drayton is the executive director of the Foundation of Homeless and Poverty Management that emphasizes a two-generational approach to helping families to get from homelessness to housing. He is the father of six daughters and two sons and currently resides with his wife in Bremerton.
Stories featuring Drayton Jackson
Drayton Jackson experienced homelessness for almost 20 years. Today, Drayton utilizes his lived experience to advocate for others in a similar position—but it wasn't always easy adjusting to having a seat at the table. Drayton, now the father of eight, is setting boundaries and goals for himself to achieve a healthy work-life balance. Along with …
'1 in 5' Season 2 Episode 4: Catching up with Drayton Jackson Read More »
Today, Ascend at the Aspen Institute (Ascend) released the second season of "1 in 5," its highly rated podcast that explores the multifaceted lives of the one in five college students raising children.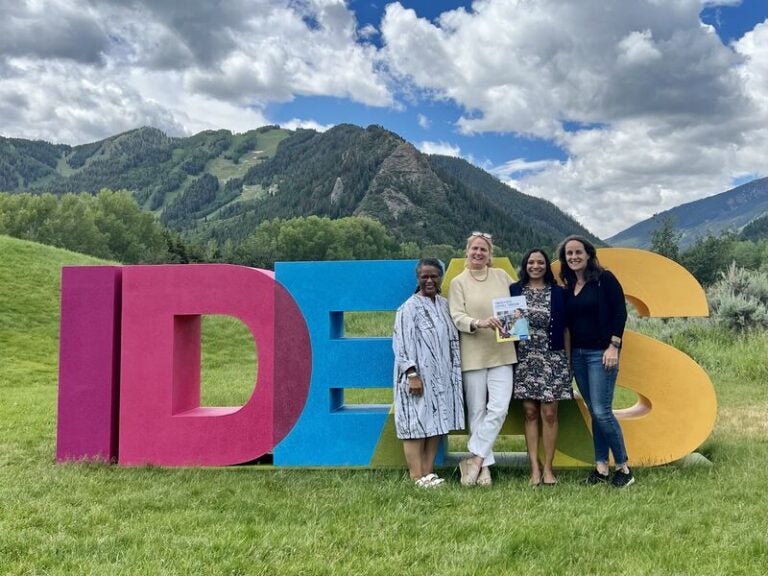 I started off the 2022 Aspen Ideas Festival at Aspen Words Book Ball, a passion project of Isa Catto and Daniel Shaw.
Convenings Featuring Drayton Jackson