Daria Willis
Everett, Washington
Dr. Daria J. Willis serves as the 17th president of Everett Community College, in Everett, Washington. As the first African American in this role in its 80-year history, Dr. Willis is focused on ending generational poverty for college students and their families. She was raised in a single-parent household with values rooted in faith, perseverance, and excellence. Dr. Willis was a first-generation student to college who became pregnant at nineteen years old, so she understands the vagaries of life as a student parent struggling for a better livelihood. She is a tireless advocate for the voiceless, she is a believer in social justice and equity, and her life's mission is to disrupt the traditional norms of higher education to provide creative and innovative pathways to success. Dr. Willis earned her BA and MA degrees in history from Florida A&M University. She earned a PhD in the field of Nineteenth and Twentieth Century African American history from Florida State University. She has demonstrated her commitment to the mission of community colleges, serving in a variety of roles as an adjunct and full-time faculty member, faculty senate president, department chair, dean, and provost in Florida, Texas, New York, and Washington.
My Truth
My father died of HIV in 1991 leaving my mother to raise two children alone. She was a single parent, without a formal education, but she sacrificed everything so that I could have access to the opportunities she was denied. It is because of her courage and perseverance that I exist, so I have dedicated my life to serving others, the same way my mother gave to me.
Stories featuring Daria Willis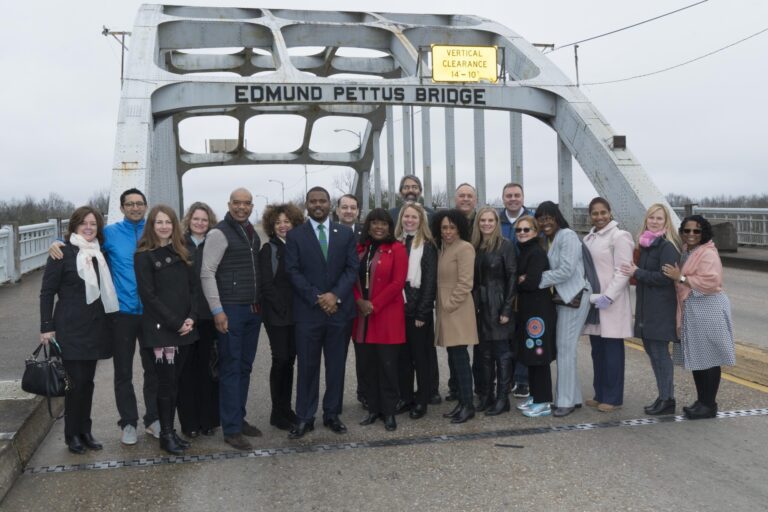 Image caption: Ascend Fellows at the Edmund Pettus Bridge in Selma, Alabama in 2018. Pictured left to right: Ann Kalass, Darius Tandon, Kirsten Lodal, Lori Severens, John Hudson III, Myla Calhoun, William Serrata, Dipesh Navsaria, Anne Mosle, Myra Jones-Taylor, Félix V. Matos Rodríguez, Laurie Miller Brotman, John Annis, Roxane White, Raquel Hatter, Sherece Y. West-Scantlebury, …
Poverty is the result of poor policy choices. These choices reflect our national values and decide who deserves access to opportunity to achieve their dreams and who does not. This flawed mindset has led to persistent inequities and a hollowing of our shared humanity. Change is possible. The choice is ours.