Ebony Underwood
New York, New York
WE GOT US NOW is a national advocacy organization built by, led by and about children and young adults impacted by parental incarceration with the mission to engage, educate, elevate, and empower this historically invisible population. As a social entrepreneur, content creator and Soros Justice fellow, Ebony's interest in this advocacy work is personal and pivotal. Traumatized and emotionally devastated by her father's incarceration, she silently suffered for years. In 2014, Ebony began to speak publicly and share her story through film, television, and social media advocacy. Since 2016, she has spearheaded and produced three iterations of the Google-initiated digital campaign, #LoveLetters, to demonstrate the unbreakable bond between a child & their incarcerated parent on Mothers and Fathers Day. In 2017, she received a Proclamation from the City of NY for her advocacy work highlighting the issue of children with incarcerated parents. She co-authored the chapter, About Us, For Us, With Us: Collaboration as a Key to Progress in Research, Practice & Policy in the 2nd Edition Handbook on Children with Incarcerated Parents and published op-ed articles In Mic, Huffington Post, Vibe, and The Appeal. She was awarded the Arizona State University's Champion of Child Well-Being and currently sits on the Board of Directors at the Sentencing Project. #WEGOTUSNOW
My Truth
My ability to be bold and courageous enough to wear my heart on my sleeve and reveal to the world that my dad was incarcerated with a life sentence. In the process, I learned how extremely harsh his sentence actually was, how deeply traumatized I had been due to his physical absence, and how necessary it is to engage, educate, elevate and empower the vast population of children and young adults longing for the transformative experience of a community filled with understanding, trust, advocacy, justice and love ~ #WEGOTUSNOW.
Stories featuring Ebony Underwood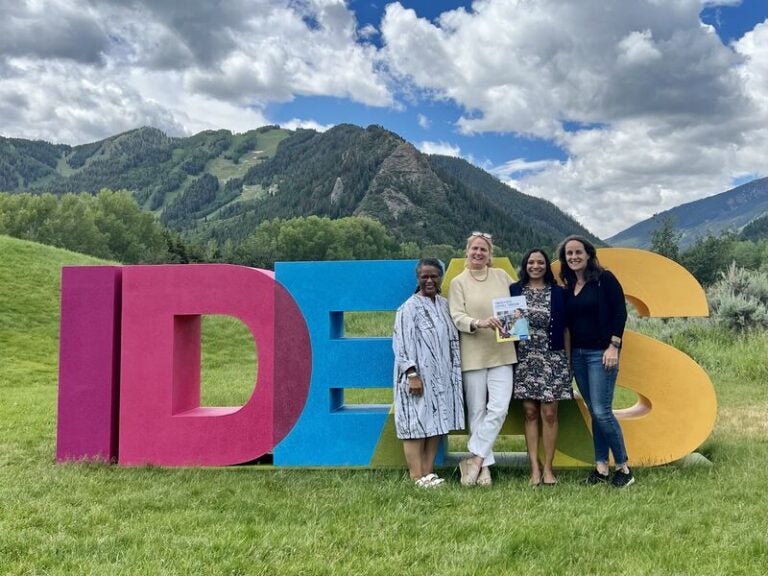 I started off the 2022 Aspen Ideas Festival at Aspen Words Book Ball, a passion project of Isa Catto and Daniel Shaw.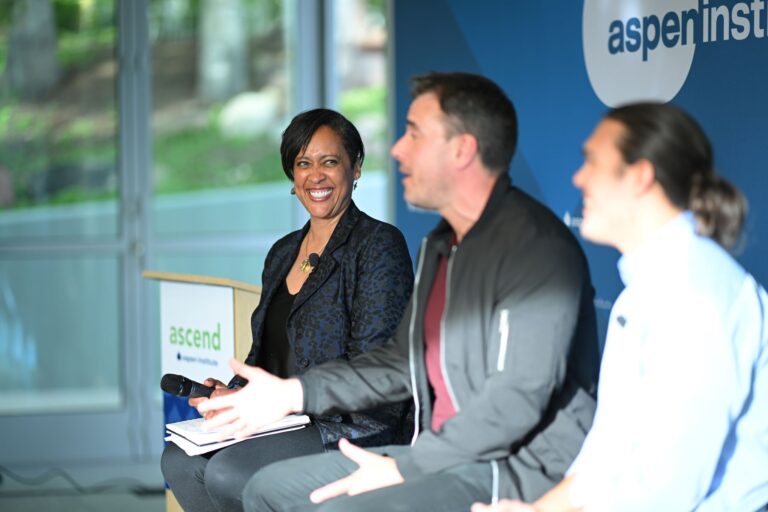 This year, the Aspen Idea Festival returns to in-person programming at our campus in the Rocky Mountains June 25 - July 1, 2022.
Poverty is the result of poor policy choices. These choices reflect our national values and decide who deserves access to opportunity to achieve their dreams and who does not. This flawed mindset has led to persistent inequities and a hollowing of our shared humanity. Change is possible. The choice is ours.
Convenings Featuring Ebony Underwood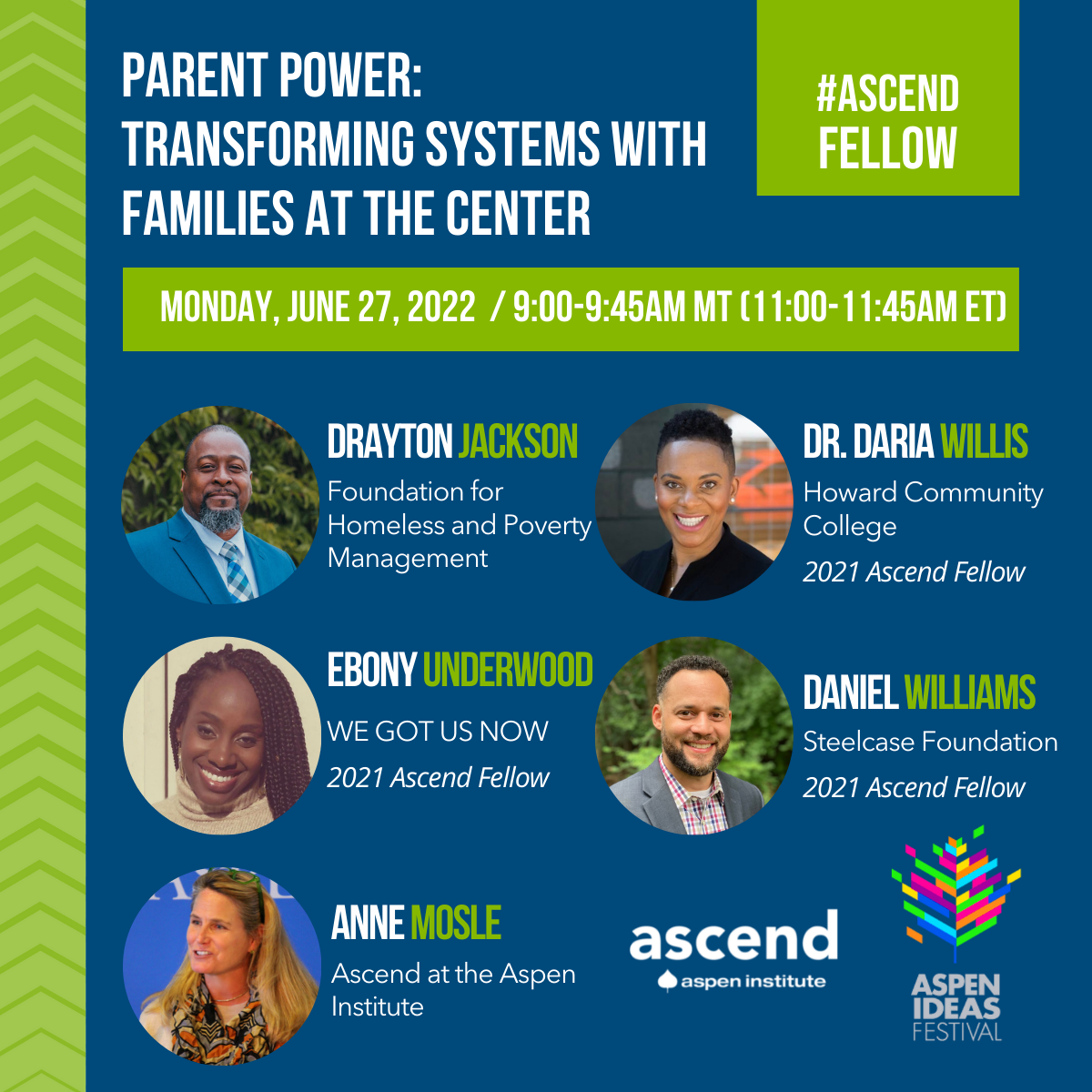 Date: June 27, 2022
Location: Aspen, CO
For over a decade, Ascend at the Aspen Institute has lifted up parents' voices and experiences to inform bold solutions for economic mobility in the United States. How does lived expertise influence the way programs and policies are created? What...