Impact Series: Agape's Thrive by Five Program Enhances Children's Conversation Skills in Preparation for Kindergarten
This blog is part of Ascend's Impact Series: stories and stats that illustrate the powerful, tangible impact a two-generation (2Gen) approach can have in building prosperity and opportunity for families.
Talking with babies and infants can feel one-sided for many parents. But according to Agape Child and Family Services (Agape), conversations with young children are proven pathways to promoting their brain and language development, long-term educational success, and social-emotional intelligence. As a result, the Memphis-based Christian ministry launched the Thrive by Five initiative in the fall of 2018 to better prepare young children for kindergarten.
Agape provides wrap-around services for children and parents with low incomes including but not limited to, early childhood services, trauma-focused support, and workforce development. The organization's 2Gen strategies, which intentionally support both the child and parent simultaneously, also promote household sustainability through a poverty-reduction model. Agape strives to reduce poverty by "improving food and housing security, safety, social support, health, educational outcomes, and employment opportunities." According to its Quarterly 2Gen Report, 7.5 percent of the families Agape served over the past quarter were no longer living in financial poverty.
The Thrive by Five program is the result of a strategic 2Gen partnership formed by Agape and the University of Memphis' Coordinated Effort to Enhance Development (CEED) according to the High Ground News. It is funded by the Urban Child Institute and currently offers 15 parents in the Frayser community of North Memphis a 13-week Language ENvironment Analysis (LENA) Start course. The class enhances early communication between parents and their child by providing them with strategies to improve the quantity and quality of their verbal exchanges. Through the LENA model, parents learn how to speak with their children rather than at them.
Once a week, children in the program wear a recording device that monitors the number of back-and-forth conversations they have with any adult – even if they are indiscernible sounds. During class time, parents analyze the recordings and think of innovative ways to boost the number of conversations.
"It was fun to me to show how I interacted with [my child]," an Agape parent said. "[The class] helps me understand her better. Like when she cries, I say, 'No, talk to Mommy. Tell me what you want.'"
Agape's first class graduated from Thrive by Five in December 2018. Although the oldest child participants in the program will not be tested for kindergarten readiness for another year, Agape and CEED are expecting improvements in their speech based on the success of the LENA model. A study by LENA found that since 2015, initial implementations by school districts, hospitals, library systems, and other social service organizations in locations across the country, yielded improvements in four key areas:
75 percent of adult caregivers are speaking more to their babies;
63 percent of families are having more conversations with their babies;
Families reported reading 57 percent more with their babies than before; and
Children's language scores are growing twice as fast as comparison groups.
Learn more about Agape Children and Family Services and how Thrive by Five is combating adverse childhood experiences through education and parent engagement.
Related Posts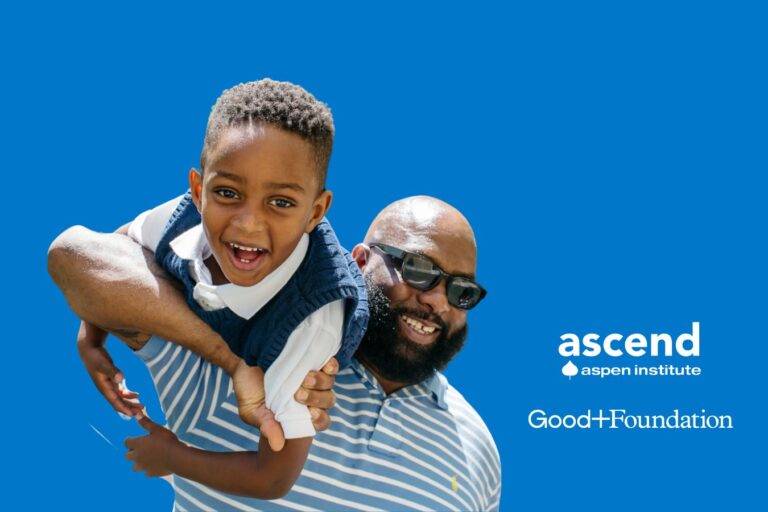 We know that there is a better way to approach child support policy to build strong families and communities -- and that's why we're proud to share with you our updated Centering Child Well-Being in Child Support Policy toolkit.
Among the one in five postsecondary students who are parents, there are close to 1.1 million student fathers. This chartbook synthesizes the available research on student fathers to help inform the field's efforts to support the success of all student parents.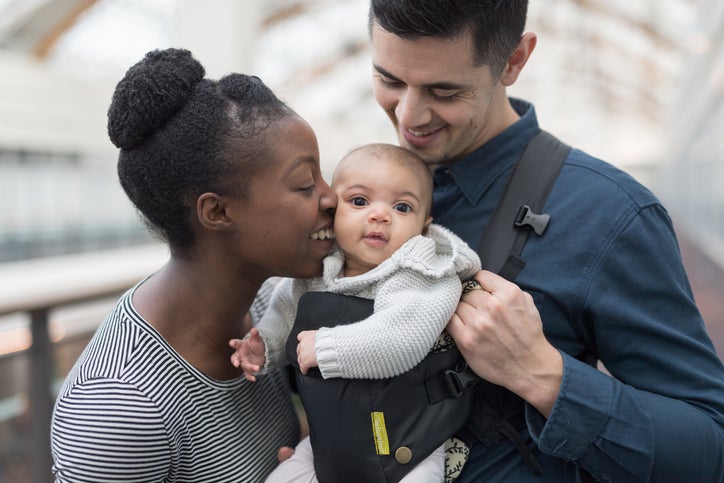 We are delighted to share a new research report in partnership with Child Trends: Data on Families with Low Incomes Across America Can Inform Two-Generation Approaches. In this new analysis, research experts Elizabeth Wildsmith and Marta Alvira-Hammond paint a detailed picture of how families in households with low incomes in the United States have changed …
Data on Families With Low Incomes Across America Read More »