Survey: Americans increasingly support two-generation programs for families
According to 2018 election eve survey research by Lake Research Partners, two-generation programs have seen increasing public support since 2012 across party lines.
In the most recent survey, 86 percent of Americans believe that if we want to make sure children from families with low incomes are successful in their early learning, then we also have to invest in their parents' economic well-being. Moreover, 81 percent favor the approach even if their own taxes were increased to introduce such programs.
Download the slides here to dig into the data, and find the chart graphics here to share with your networks.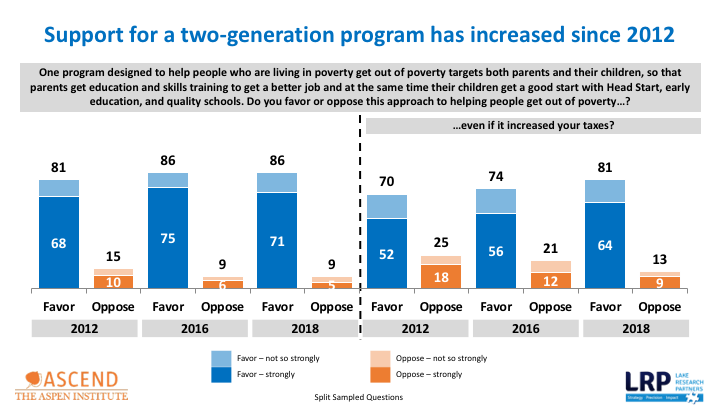 Related Posts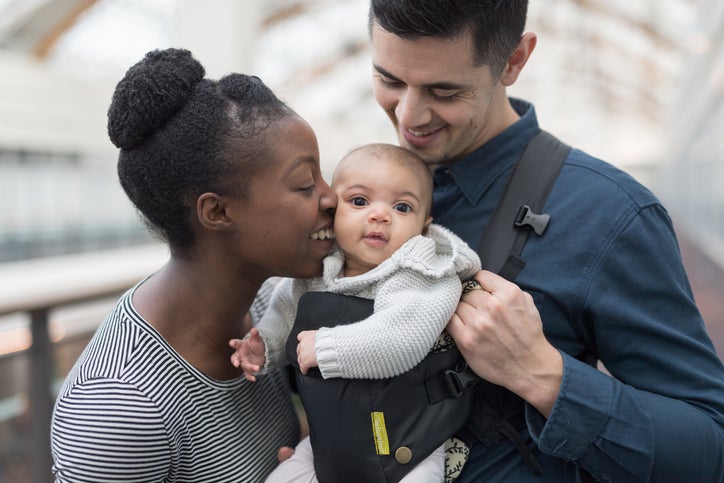 We are delighted to share a new research report in partnership with Child Trends: Data on Families with Low Incomes Across America Can Inform Two-Generation Approaches. In this new analysis, research experts Elizabeth Wildsmith and Marta Alvira-Hammond paint a detailed picture of how families in households with low incomes in the United States have changed …
Data on Families With Low Incomes Across America Read More »
Infant and parent brains and bodies undergo rapid growth and transformation during the transition to parenting, presenting a unique opportunity to positively impact two generations. In the 2015 report Two Open Windows: Infant and Parent Biologic Change, Drs. Pilyoung Kim and Sarah Watamura (also an Ascend Fellow) of the University of Denver highlighted research supporting …
New Research Shows Parenting Brain Changes in All Caregivers Read More »