Media Advisory: 2019 Aspen Forum on Children and Families
MEDIA ADVISORY
February 20, 2019

Contact: Lindsay Broyhill
Ascend at the Aspen Institute
Tel: 202.721.5596
Lindsay.Broyhill@aspeninstitute.org

Aspen Institute Convenes National Leaders and Parents to Exchange Ideas On The Future of Children and Families
As state and federal lawmakers prepare for the year ahead, there is momentum for strategies that move families toward opportunity
WASHINGTON, DC – In their second annual forum, the Aspen Institute will bring together national leaders and parents to surface bold and practical ideas for investing in the full potential of children and families, two generations at a time.
WHAT: The second Aspen Forum on Children and Families will be a convergence of policymakers, practitioners, researchers, parents, and philanthropists to discuss the present and future of the two generation approach to ending poverty, which focuses on children and their parents together. The ideas and conversations to come out of the room will aim to shed light on what's worked so far, the challenges ahead, and how we can continue to change systems, develop policies, and update practices to move families toward opportunity.
WHEN: Tuesday, February 26 from 12:30 – 5:15 pm EST and Wednesday, February 27, 2019 from 8:15 am – 3:15 pm EST
WHERE: The Aspen Institute, 2300 N Street NW, Smith Conference Room, 8th Floor. Please note that in-person registration is closed.
Livestream: as.pn/2019FamiliesAscend
WHO: See full agenda here.
The Forum will feature 35 speakers. Highlights include:
Dan Porterfield, President and CEO, The Aspen Institute
Anne Mosle, Vice President, Aspen Institute and Executive Director, Ascend at the Aspen Institute
Kwame Anku, CEO and Chairman, Black Angel Tech Fund
Anthony Barr, Linebacker, Minnesota Vikings and Founder, Raise the Barr
Lynn Johnson, Assistant Secretary, Administration for Children and Families
Aisha Nyandoro, PhD, CEO, Springboard to Opportunities
Carol Larson, JD, President & CEO, David & Lucile Packard Foundation
Richard Besser, MD, President & CEO, Robert Wood Johnson Foundation
Mia Birdsong, Senior Fellow, Economic Security Project
Eldar Shafir, Class of 1987 Professor in Behavioral Science and Public Policy, Woodrow Wilson School of Public and International Affairs, Princeton University and Co-Founder & Scientific Director, ideas42
For media inquiries, please contact Lindsay Broyhill; Tel: 202.721.5596; lindsay.broyhill@aspeninstitute.org.
Ascend at the Aspen Institute is the national hub for breakthrough ideas and collaborations that move children and their parents toward educational success, economic security, and health and well-being. We embrace a commitment to racial equity and a gender lens. For more information, visit https://ascend.aspeninstitute.org.
The Aspen Institute is an educational and policy studies organization based in Washington, DC. Its mission is to foster leadership based on enduring values and to provide a nonpartisan venue for dealing with critical issues. The Institute is based in Washington, DC; Aspen, Colorado; and on the Wye River on Maryland's Eastern Shore. It also has offices in New York City and an international network of partners. For more information, visit www.aspeninstitute.org.
###
Related Posts

There is no excerpt because this is a protected post.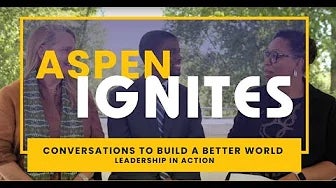 In episode three of Aspen Ignites: Conversations to Build a Better World, Jenn White leads a conversation on leadership with Anne Mosle and 2018 Ascend Fellow Melvin Carter.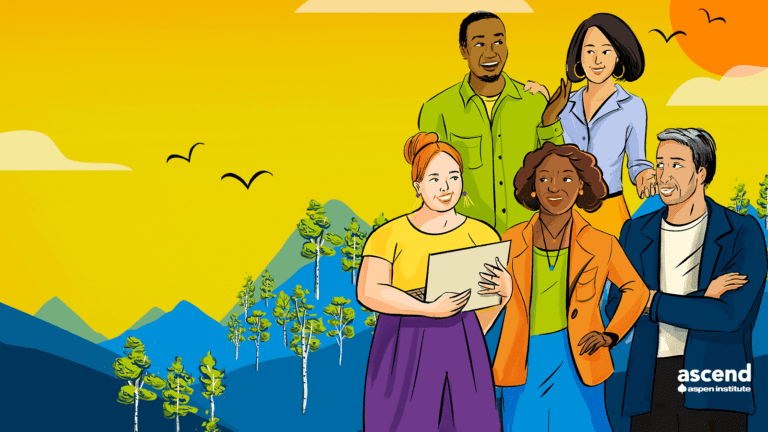 100 Ascend Fellows will join the Aspen community for two afternoons of conversations aimed at Building Well-Being for Children and Families and Prioritizing Joy and Human Thriving.