Erin Arango-Escalante
Madison, Wisconsin
Erin Arango-Escalante is the Administrator of the Division of Early Care and Education at the Wisconsin Department of Children and Families (DCF), overseeing state childcare systems and supports, the Head Start State Collaboration Office, and numerous grants and related initiatives. She has spent more than 15 years developing, implementing, and overseeing local, state, and national programs, centered on equity and inclusion for culturally and linguistically diverse children, families, educators, and leaders. Erin believes policies and programs supporting high-quality early care and education, those that involve community engagement, family voice as well as developmental, cultural, and linguistic practices, will address racial, social, economic and workforce issues.

Prior to coming to DCF, Erin was a leader at a national education consortium focused on multilingual learners, the Wisconsin IDEA Part B 619 Coordinator, an executive director for diverse early care and education programs in Wisconsin and New York, and an educator for children, students, and adults in various settings.

Erin is married, has two children, lives on a small farm, and is involved in the Latinx and Veteran communities in Wisconsin.
Stories featuring Erin Arango-Escalante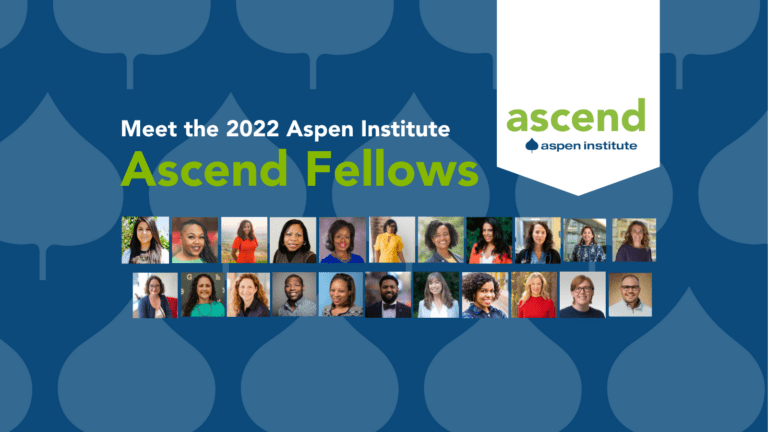 Today, the Aspen Institute announced its 2022 Aspen Institute Ascend Fellows, 22 leaders from across the United States who are primed to transform systems so that our youngest children and families can thrive.