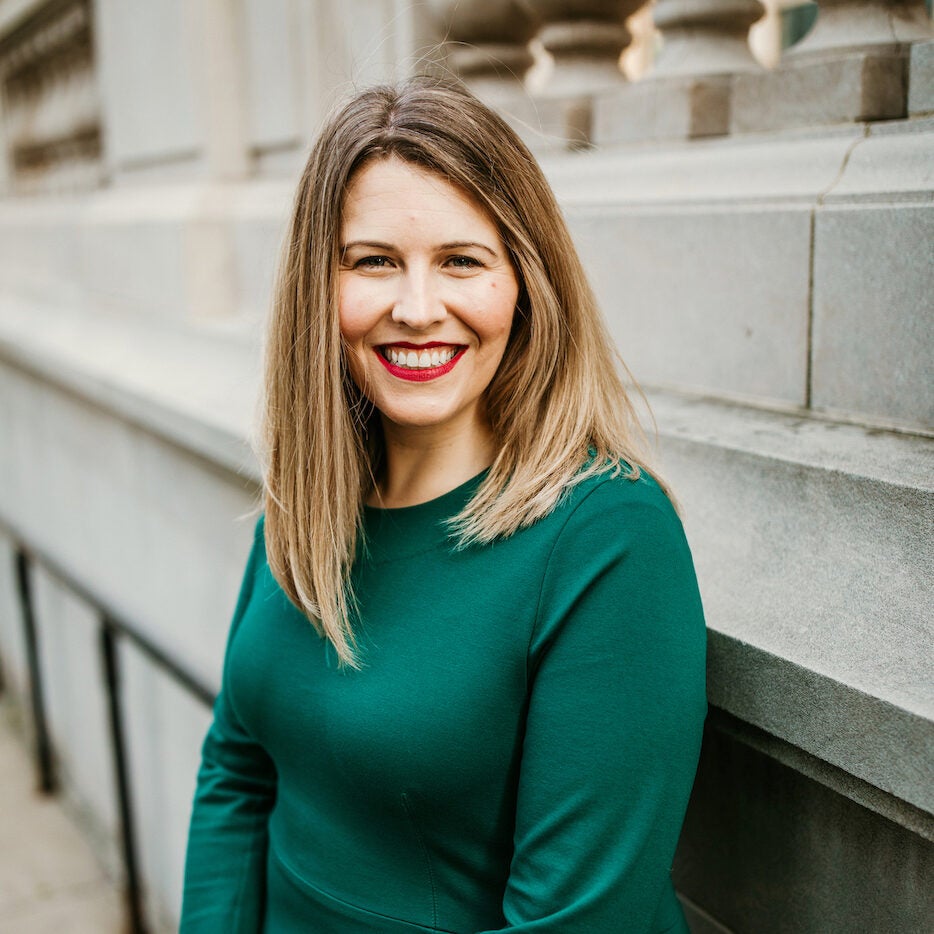 Kristin Bernhard
Chicago, Illinois
Bernhard  is the Chief Policy and Research Officer at Start Early. Prior to joining Start Early, Kristin served as the Deputy Commissioner for System Reform at the Georgia Department of Early Care and Learning, where she led the implementation of the state's Race to the Top Early Learning Challenge Grant, Quality Rating & Improvement System, Early Head Start Child Care Partnership Grant, Early Childhood Integrated Data System, and other initiatives to strengthen the state's early learning system.  Her career has also included serving as the Education Policy Advisor to Governor Nathan Deal and time in the policy office of Governor Sonny Perdue. She is a member of the inaugural class of the Governor Zell Miller Foundation Leadership Institute and the University of Georgia's 40 under 40 class of 2018. Kristin is a graduate of the University of Georgia and Georgia State University's College of Law.
My Truth
The bold vision for change is moving state advocacy leaders from focusing on access and quality alone in early childhood to an integrated system focused on the whole family that dismantles the structures that have led to generational poverty. I believe that if we are successful in embedding a whole family approach in early learning while simultaneously embedding early learning in a whole family approach, states will finally begin to see the needle move on positive outcomes for all.
Stories featuring Kristin Bernhard
We are pleased to share Ascend at the Aspen Institute's newest report – Reimagining Child Welfare and Realizing a Networked Approach to Family Well-Being. Tapping the expertise and experience of families, Ascend Fellows, and the Ascend Network, this report is the result of our effort that began in 2020 to interrogate the systems, practices, and policies that …
Physical and mental health and well-being are core components of the two-generation approach that builds family well-being by intentionally and simultaneously working with children and the adults in their lives to move whole families toward educational success, economic security, and health and well-being. Childhood trauma, for instance, has lasting health and social consequences. Similarly, economic …
Transforming Child and Family Mental Health in Washington, DC Read More »
Black Lives Matter. As a collective of leaders committed to advancing two-generation strategies to end multigenerational poverty, we believe that the only path to that outcome is through a reckoning with our past and present, and a fundamental shift in our institutions. This requires a new social contract to remedy the harms of White supremacy –a …
Undo A System of White Supremacy: The Call for a New Social Contract Read More »
Kwame AnkuChairman and CEOBlack Star Fund Sacramento, CAMy Vision – The problem I am focusing on solving is breaking the economic disparity cycle afflicting people of the African diaspora. I call my bold vision 100X100. It is a vision of 100 Black investment managers who will each manage $100M innovation funds by 2025. I believe we …
NEWS RELEASE Contact: Lindsay Broyhill Ascend at the Aspen Institute Tel: 202.721.5596 Lindsay.broyhill@aspeninstitute.org Prestigious Aspen Institute Ascend Fellowship Announces 2018 Class of Leaders Diverse Leaders Selected for Their Groundbreaking Work Advancing Opportunity for Children and Families With Low Incomes Washington, DC, September 6, 2018 – The Aspen Institute announced today the 2018 class of Aspen …
Prestigious Aspen Institute Ascend Fellowship Announces 2018 Class of Leaders Read More »
Convenings Featuring Kristin Bernhard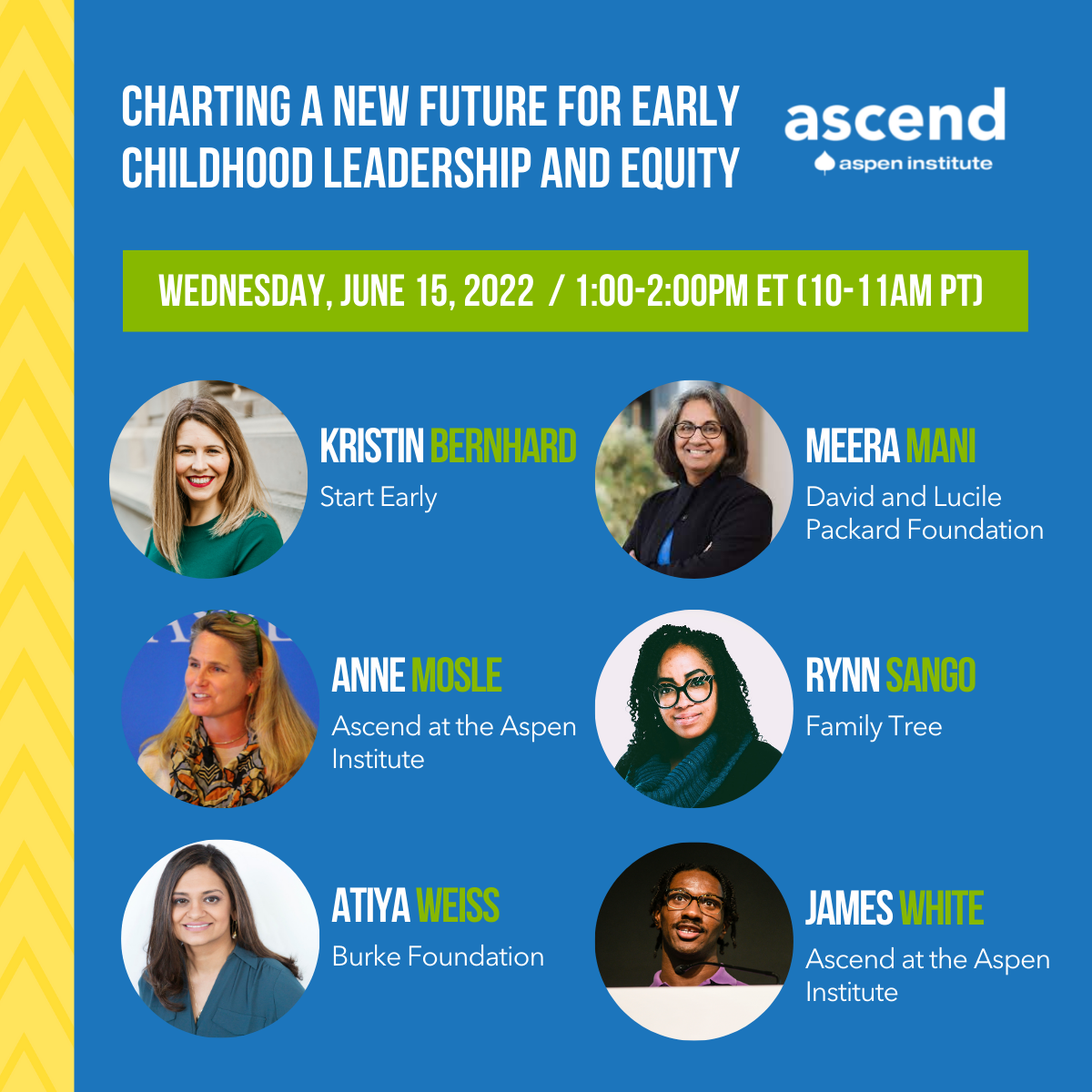 Location: Live webcast
Please join us for a national release and strategic briefing on Toward a More Equitable Future: A Landscape Analysis of Early Childhood Leadership. This report zeroes in on the future of the early childhood field through the lenses of racial equity...