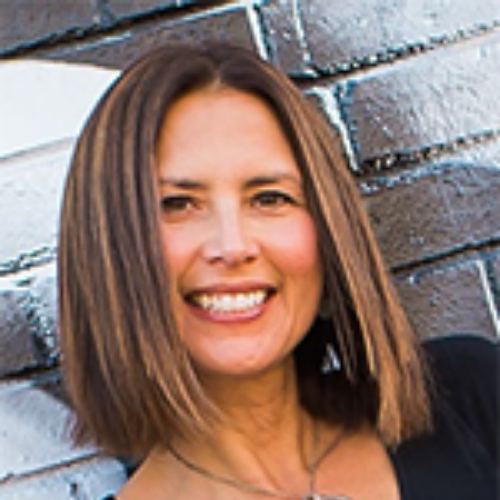 Michelle Sarche
Aurora, Colorado
Dr. Michelle Sarche is a licensed clinical psychologist and has worked with both urban and reservation American Indian and Alaska Native communities for over 25 years. Her work has focused on children's development, parenting, and early care environments such as Head Start, home visiting, and child care. Her current projects include the Tribal Early Childhood Research Center, the Native Children's Research Exchange, the Buffering Toxic Stress Consortium, the American Indian and Alaska Native Head Start Family and Child Experiences Survey Workgroup, the Multi-site Implementation Evaluation of Tribal Home Visiting, the Maternal and Child Health Link program, and two recently funded alcohol-exposed pregnancy prevention projects. Sarche is a member of the Lac Courte Oreilles Band of Ojibwe, where her grandmother was born and raised.
My Truth
Disparities in health and well-being in American Indian and Alaska Native communities are driven by serious structural barriers, as well as by the intergenerational effects of historically traumatic events on tribal communities and individuals. At the same time, American Indian and Alaska Native communities are rich in spirit and resolved to create environments in which their citizens thrive. My bold vision is to harness the power of community-engaged research to gather and disseminate data to tell a rich story of the challenges and triumphs faced by American Indian and Alaska Native children, families, and communities, and the early care and education systems that support them.
Stories featuring Michelle Sarche
We are pleased to share Ascend at the Aspen Institute's newest report – Reimagining Child Welfare and Realizing a Networked Approach to Family Well-Being. Tapping the expertise and experience of families, Ascend Fellows, and the Ascend Network, this report is the result of our effort that began in 2020 to interrogate the systems, practices, and policies that …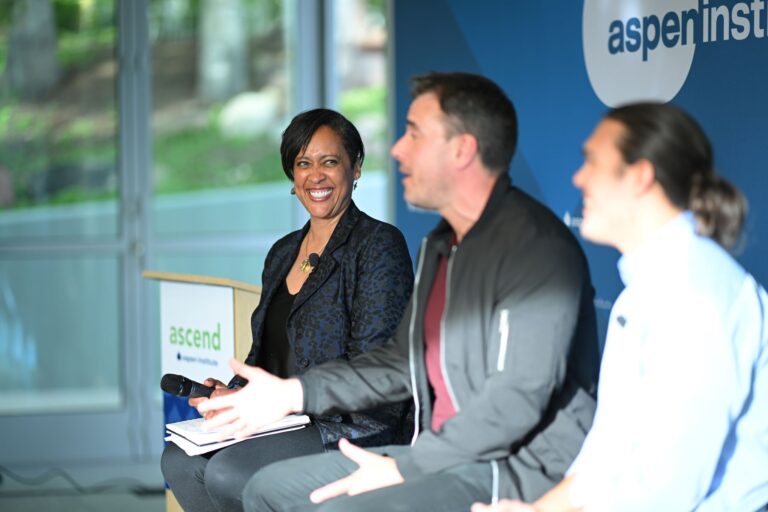 This year, the Aspen Idea Festival returns to in-person programming at our campus in the Rocky Mountains June 25 - July 1, 2022.

A commitment to rigorous learning and evaluation is fundamental to the implementation of a two-generation (2Gen) approach so that we're measuring how well programs and policies serve the whole family. This is reflected in research being the first principle of a 2Gen approach, and it's embedded in the day-to-day work of Ascend's 450+ nationwide Network Partners. These visionary practitioners and systems …
From Proof Points to Building Evidence: Creating A Two-Generation (2Gen) Research Agenda Read More »
Convenings Featuring Michelle Sarche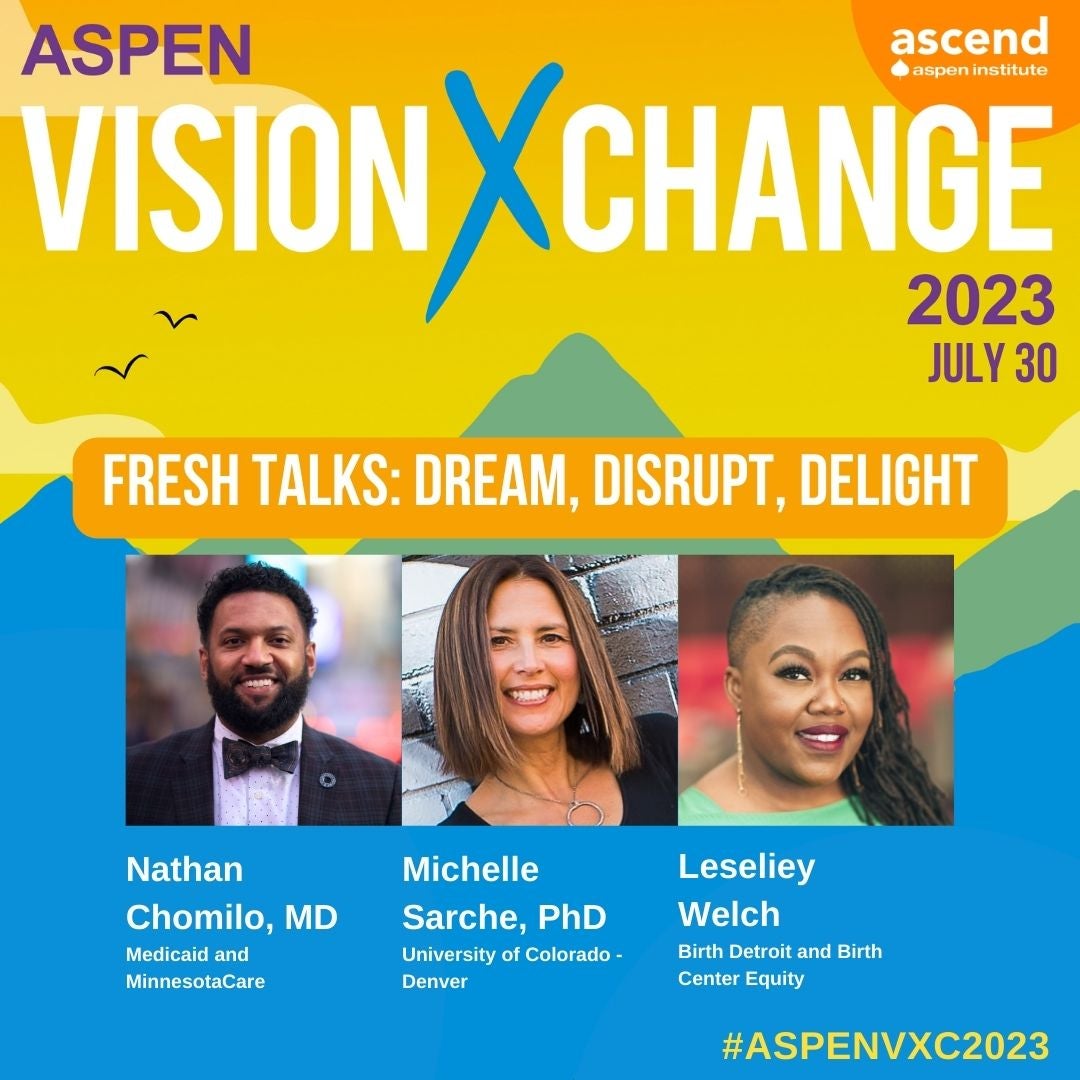 Location: Aspen, CO
Ascend Fellow Dr. Nathan Chomilo, Medical Director at Minnesota's Medicaid and MinnesotaCares programs, asks: Is the blueprint we are following to reconstruct our healthcare system just? Chomilo suggests we need to stop wallpaper over cracks in our...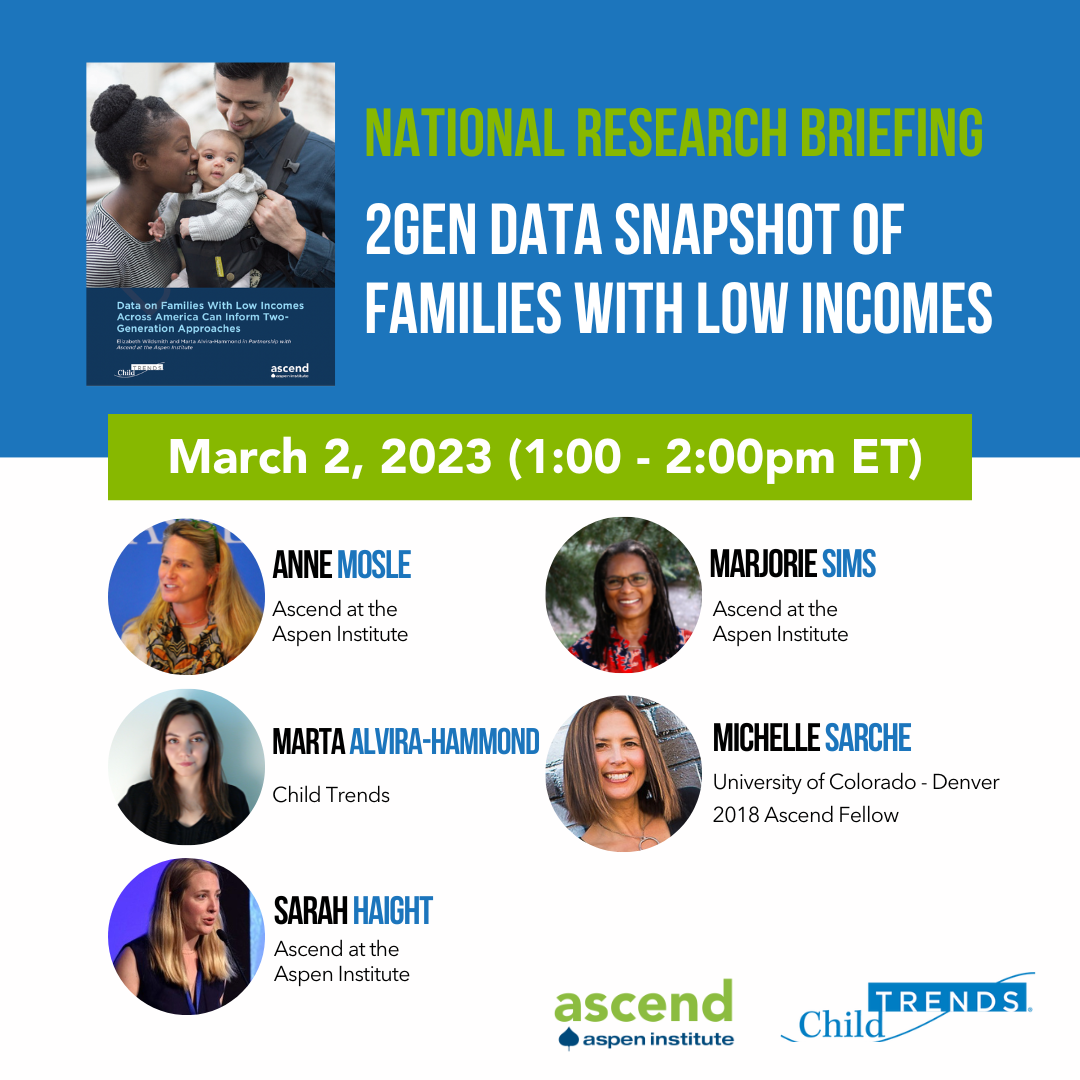 Location: Virtual
Please join us for a national briefing on a new, groundbreaking two-generation analysis of families with low incomes across the US. This new comparative analysis of 2011 and 2021 Census data, looking at children and the adults in their lives...