Tameka Henry
North Las Vegas, Nevada
Stories featuring Tameka Henry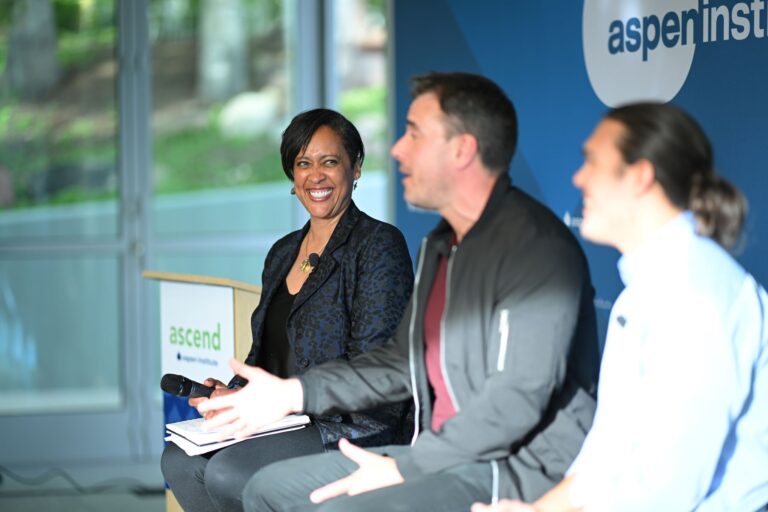 This year, the Aspen Idea Festival returns to in-person programming at our campus in the Rocky Mountains June 25 - July 1, 2022.

With eyes wide open and steady resolve, the importance of leadership, courage, and conviction can't be understated. We need leaders to pull us into a post-pandemic world, crack the walls of systemic racism so they come crashing down, and build a society that collaborates to create opportunity for those often blocked from it. Reimagining a …
Ascend is honored that our Executive Director Anne Mosle has been named to the Holding Co.'s CARE 100 List, a first-of-its-kind list of the people doing the most to re-imagine and re-humanize our care system. We are even more overjoyed to see so many of our Ascend Fellows, Network partners, Parent Advisors, philanthropic partners, and …
Follow @mekas3zs   The following blog is excerpted and condensed from remarks given by Tameka Henry, a parent of children enrolled in Acelero Learning, at the 2012 Aspen ThinkXChange in Aspen, Colorado.  Tameka was nominated to speak at the Aspen ThinkXChange by Ascend Fellow Henry Wilde. Tameka Henry, left, at the Aspen ThinkXChange I am …
"I am an Acelero Parent": Two-Generation Approaches Through A Mother's Eyes Read More »
Convenings Featuring Tameka Henry
Date: June 7, 2021
Location: Virtual (Zoom)
Authentic engagement and radical listening: this is how two-generation (2Gen) innovations begin. In this discussion, we will hear from parents who have elevated their voices and in turn shaped programs and policies for other families. As an Ascend...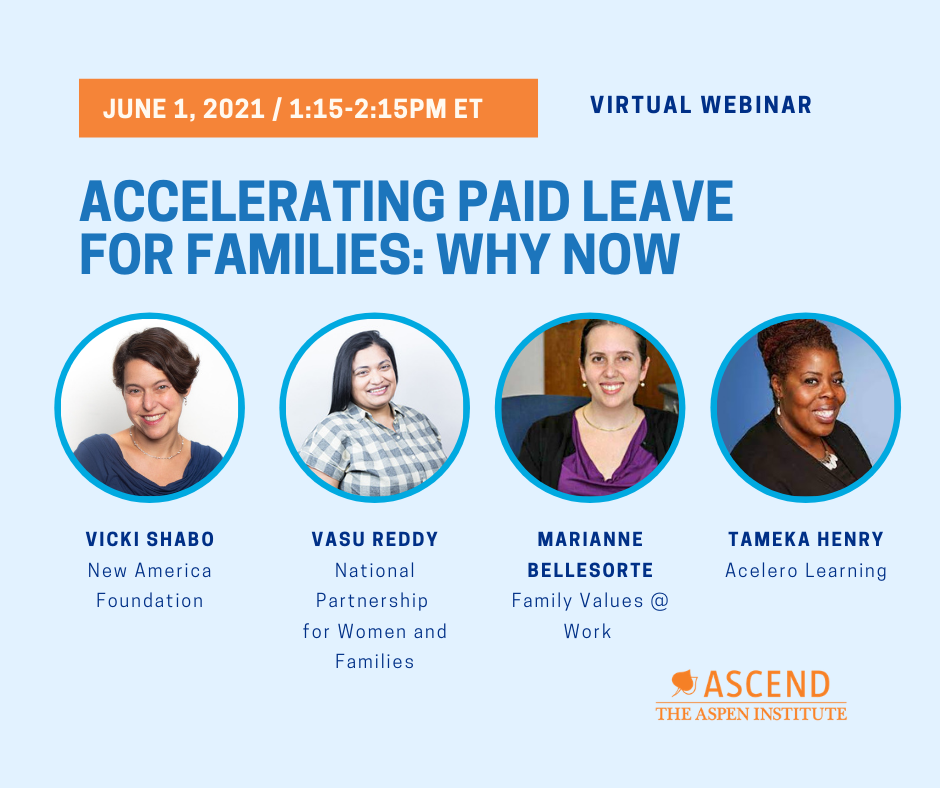 Date: June 1, 2021
Location: Virtual
On Tuesday, June 1st, 2021, Ascend at the Aspen Institute's Family Prosperity Innovation Community hosted a panel discussion about the recently proposed federal legislation on paid leave. This webinar presented how and why this proposed legislation...