"I am an Acelero Parent": Two-Generation Approaches Through A Mother's Eyes
Follow @mekas3zs

 
The following blog is excerpted and condensed from remarks given by Tameka Henry, a parent of children enrolled in Acelero Learning, at the 2012 Aspen ThinkXChange in Aspen, Colorado.  Tameka was nominated to speak at the Aspen ThinkXChange by Ascend Fellow Henry Wilde.
Tameka Henry, left, at the Aspen ThinkXChange
I am an Acelero Learning parent. 
My story started like the story of many Acelero Learning parents. My mother was a single parent.  She worked for about 30 years in Parks and Recreation and then in the Human Resources department with the County off and on. I remember how hard she worked to provide for me.  And I remember that she never spoke about going to college.
So, at the age of 21, I went to work at the District Attorney's office and soon after, I had my first child. Everything was going well until at the age of 8 months, he passed away of sudden infant death syndrome (SIDS).  It was extremely difficult to go back to work after that.  I battled with depression and I really beat myself over the head about his death. I felt like I should have spent more time with him – but at the time everything was focused on work, work, work, so you can provide and work, work, work, so you can have medical insurance and all the things that a parent wants for their child. But then this child that I am working so hard for is no longer with me.  So it was very difficult for me to pick myself up and start over again.
I was blessed a year and a half after that with my son, Zion.  I had difficulties throughout that pregnancy and despite doctor's advice I waited it out and my son was born healthy, thank God. But I was afraid to leave him. I was afraid to go to work and I was afraid to go to school.  So Zion was always with me and I just babied him. And when it came time for him to go to kindergarten… he was babied.
When I had my daughters, I just knew it was important to get them in an early childhood education program. At the time, I was just looking for a pre-kindergarten program for my daughter.  I didn't know anything about Head Start.  I didn't know what Acelero Learning had to offer me and my family, and I'm just so thankful that they brought me in.  They helped me set goals.  The staff asked, "What about you?"  It wasn't just about my child. What do you want to do?  And who knows why, but I never thought about that.  I never thought – after everything I had been through, I didn't think about me, but they brought me back into the picture. They taught me that you have to do well in order for your family to do well.
What I was expecting was preschool services for my daughter.  I was expecting her to learn her name and numbers and learn how to behave in a classroom setting. That's what I was expecting. I wasn't expecting them to say, "Well, we have a Policy Council for parents to participate in making decisions about the program," or "We have shared governance where parents are involved with the local governing board, and you'll help set policies for this program."  I wasn't expecting to learn about reading budgets or having to approve funding applications.
I also wasn't expecting to learn about the achievement gap.  And Acelero Learning did a fine job of breaking down the achievement gap to parents and explaining to us, "This is what it is, and this is what you can do to help close it."  They really broke it down: "Okay.  This is the achievement gap, and you can do these four things to help close it" – positive discipline, consistent family routines, reading to your child for 20 minutes, and providing a language-rich environment.  These were all the things that we thought we were doing, but the Acelero Learning staff was very intentional about letting parents know about it. 
My daughter is now currently in the fourth grade and she's reading at a sixth grade reading level. She's been a straight-A student since she left the program.  Acelero Learning made sure that my children were completely prepared for kindergarten.  And they were ready.  After leaving Acelero Learning, they were ready to succeed in kindergarten. 
At Acelero Learning, I've learned to advocate for my children.  I've learned to advocate for other children – and I know I owe that to Acelero Learning for not giving up on me, and not giving up on my family. So now I advocate.  I'm in school now for early childhood education because I know how important it truly is, and I know what it did for my kids.  And I hope to one day do that for other children.
 
Related Posts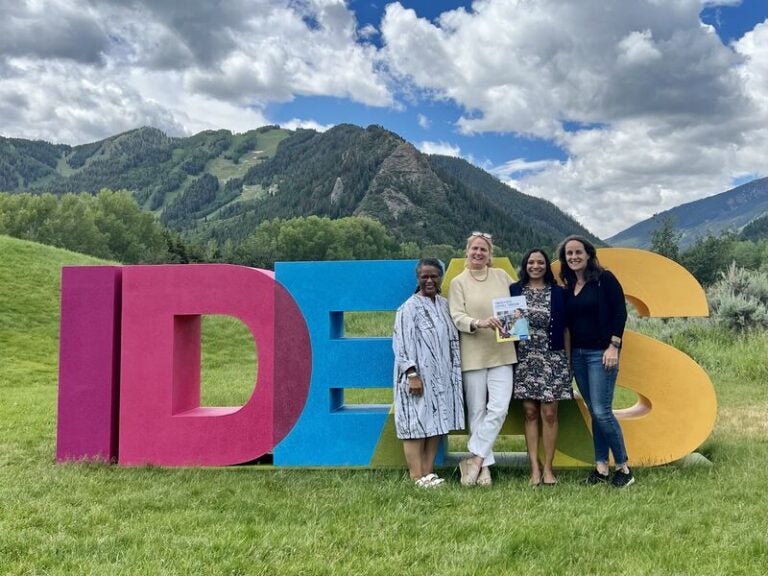 I started off the 2022 Aspen Ideas Festival at Aspen Words Book Ball, a passion project of Isa Catto and Daniel Shaw.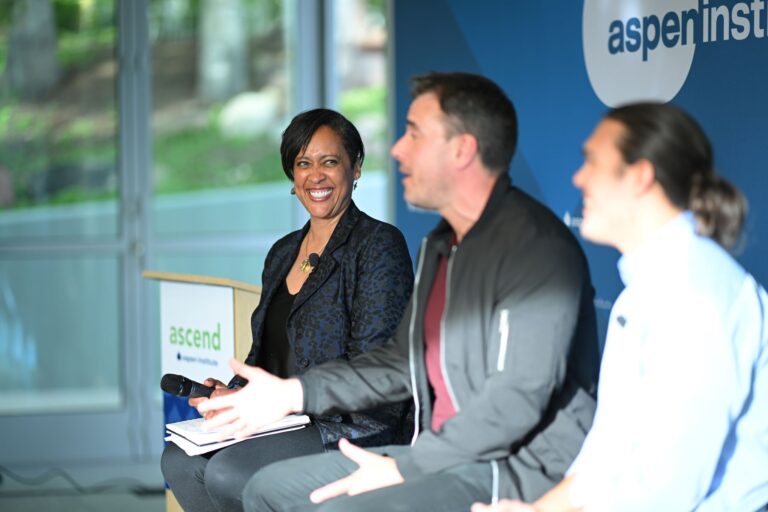 This year, the Aspen Idea Festival returns to in-person programming at our campus in the Rocky Mountains June 25 - July 1, 2022.
On Tuesday, June 1st, 2021, Ascend at the Aspen Institute's Family Prosperity Innovation Community hosted a panel discussion about the recently proposed federal legislation on paid leave. This webinar presented how and why this proposed legislation matters and shared opportunities to advance paid leave locally and nationally. Watch Now Presenters and Panelists Vicki Shabo – New …