Future Builders: Leaders Meeting the Moment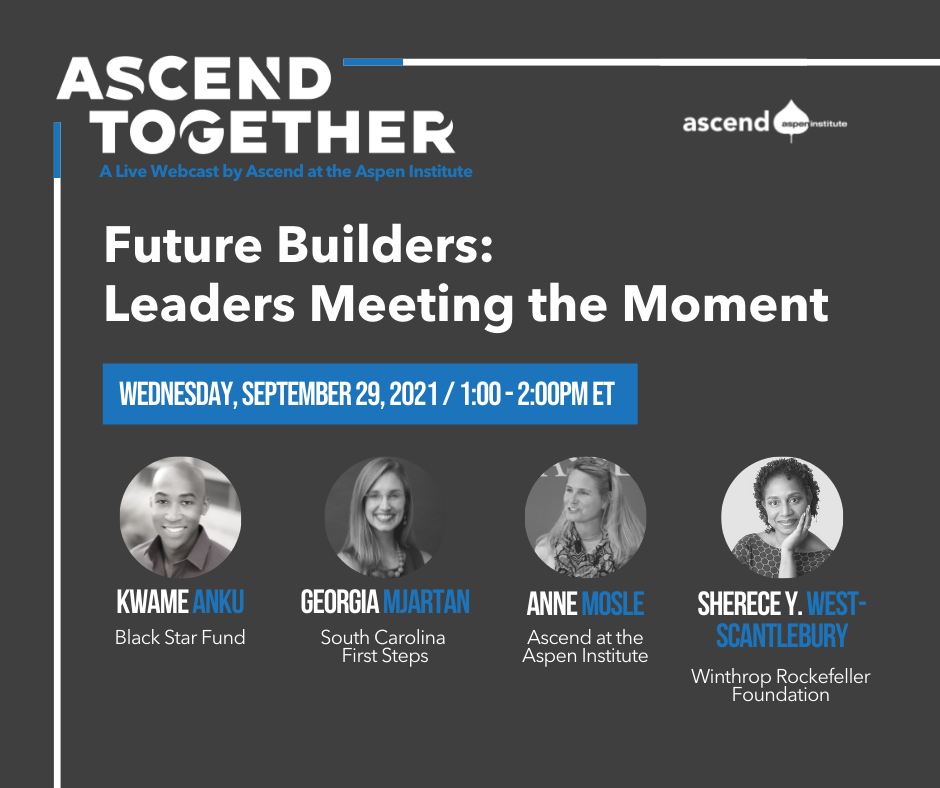 As a nation, we have realized that we can no longer tolerate the racial, gender, and social inequities that have shaped our country. Long before today's unprecedented energy for change, there were leaders who were laying the foundation. Three of those leaders, Ascend Fellows Kwame Anku from the Black Star Fund, Georgia Mjartan from South Carolina First Steps, and Sherece Y. West-Scantlebury from the Winthrop Rockefeller Foundation, were our special guests for this episode of AscendTogether. In conversation with Anne Mosle from Ascend at the Aspen Institute, they share the risks they took, their strategies for pushing change, and their vision for putting equity at the center of investment finance, philanthropy, and state systems for children and families.
This conversation is the fourth episode of the Ascend Together webcast series, which delves into policy solutions for creating more equitable pathways for children and families.