Kirsten Lodal
Founder and Senior Advisor,
LIFT
Washington, District of Columbia
Kirsten Lodal is LIFT's Founder and Senior Advisor. She served as the organization's CEO for more than 20 years, from its founding in 1998 until 2019 when she passed the torch to Michelle Rhone-Collins. LIFT began as an idea during her sophomore year of college and has become one of the foremost anti-poverty organizations in the country. Under Kirsten's leadership, LIFT has fostered positive outcomes for hundreds of thousands of parents and children and established itself as a national model for more effective and human-centered social services. Along the way, Kirsten has become a leading advocate for re-thinking and modernizing the design of America's anti-poverty programs, spreading LIFT's message from the White House and Capitol Hill to the NBC Nightly News, the PBS Newshour, CNN and The New York Times. Her passionate championing of racial equity has been featured as a case study by The Chronicle of Philanthropy and Harvard University.
Stories featuring Kirsten Lodal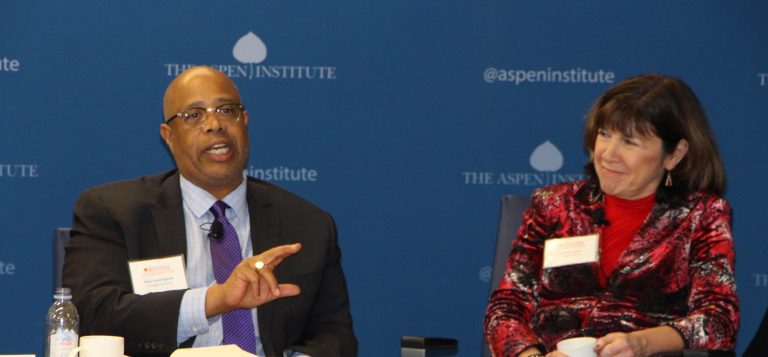 In 2018, the Center for Effective Philanthropy found that 55 percent of nonprofit CEOs believe that it is 'very' or 'extremely important' for senior leadership teams to reflect their organizations' target populations. Yet still, studies indicate that the percentage of people of color in executive leadership positions in the industry has remined under 20 percent for the …