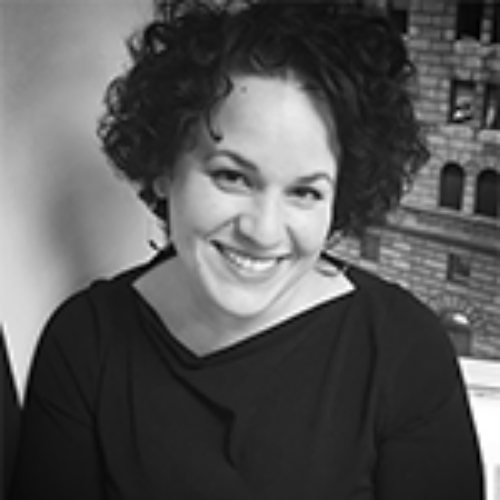 Lorelei Vargas
New York, New York
Lorelei Atalie Vargas serves as chief community impact officer at Trinity Church Wall Street, which has been a part of New York City history for over 300 years. Trinity has evolved into a global institution leading advocacy around social and racial justice; partnering with nonprofits; offering grants to support mission aligned programs; and, having developed high quality music, educational and social programming. Prior to her current appointment, Lorelei served as deputy commissioner for child and family well-being with the City of New York's Administration for Children's Services where she was responsible for administering the agency's first division dedicated to using a two generation approach to strengthen programs, leverage existing resources and build on the assets that are inherent in the children and families of New York City. Lorelei also ran the country's largest publicly-funded subsidized early care and education system, serving the needs of close to 110,000 children with a budget of over $1 billion annually, where she successfully led reforms, including expanding access, implementing a trauma informed care model across the system, and developing two-generation programs. Lorelei has over two decades of executive-level experience in the non-profit sector with a strong focus on creating community-level opportunities and helping to strengthen the lives of children and families. Fully bilingual in English and Spanish, Lorelei earned her Bachelor of Arts degree from Bryn Mawr College and holds two Master's degrees, one in Public Policy and one in Education Administration and Policy, both from the University of Michigan in Ann Arbor, where she was a Woodrow Wilson Fellow.
My Truth
Building on the success of two-generation initiatives focused on early care and education, the launch of CFWB will position ACS as being the first child welfare agency in the nation that has invested in primary preventive services for children and families. Charged with leading this effort, I envision developing a trauma-free New York City. A city where regardless of what zip code you're born in, your religion, color of your skin or socioeconomic status, children and families will have the opportunity to thrive. I envision building protective factors among children, families, and communities, with the goal of minimizing high ACE scores and mitigating toxic stressors for parents, leading ultimately to child and family well-being.
Stories featuring Lorelei Vargas
Physical and mental health and well-being are core components of the two-generation approach that builds family well-being by intentionally and simultaneously working with children and the adults in their lives to move whole families toward educational success, economic security, and health and well-being. Childhood trauma, for instance, has lasting health and social consequences. Similarly, economic …
Transforming Child and Family Mental Health in Washington, DC Read More »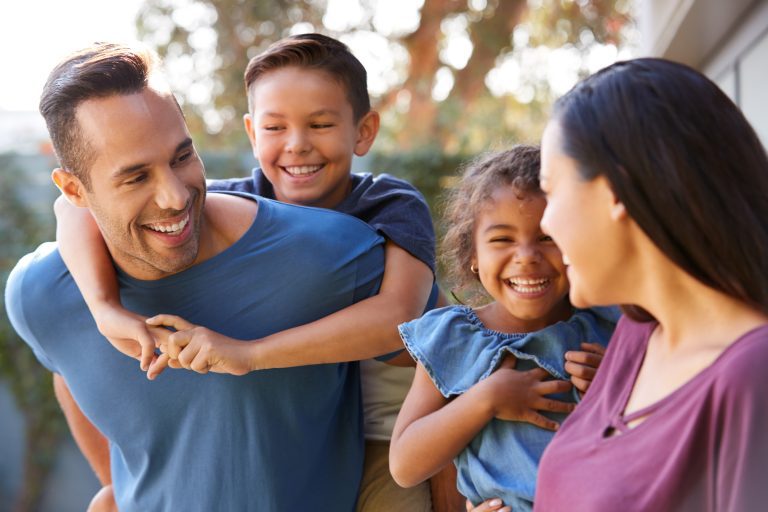 Contact: Lindsay Broyhill Ascend at the Aspen Institute lindsay.broyhill@aspeninstitute.org Bold Leaders to Advance Innovative Strategies for Families' Health and Economic Prosperity Aspen Institute Launches New Partners and Advisors in Aspen Family Prosperity Innovation Community Washington, DC – Ascend at the Aspen Institute is proud to announce the new partners and advisors the Aspen Family Prosperity Innovation Community, Ascend's initiative for breakthrough innovations and collaborations that position families to reach educational …
Bold Leaders to Advance Innovative Strategies for Families' Health and Economic Prosperity Read More »
Black Lives Matter. As a collective of leaders committed to advancing two-generation strategies to end multigenerational poverty, we believe that the only path to that outcome is through a reckoning with our past and present, and a fundamental shift in our institutions. This requires a new social contract to remedy the harms of White supremacy –a …
Undo A System of White Supremacy: The Call for a New Social Contract Read More »
Kwame AnkuChairman and CEOBlack Star Fund Sacramento, CAMy Vision – The problem I am focusing on solving is breaking the economic disparity cycle afflicting people of the African diaspora. I call my bold vision 100X100. It is a vision of 100 Black investment managers who will each manage $100M innovation funds by 2025. I believe we …
NEWS RELEASE Contact: Lindsay Broyhill Ascend at the Aspen Institute Tel: 202.721.5596 Lindsay.broyhill@aspeninstitute.org Prestigious Aspen Institute Ascend Fellowship Announces 2018 Class of Leaders Diverse Leaders Selected for Their Groundbreaking Work Advancing Opportunity for Children and Families With Low Incomes Washington, DC, September 6, 2018 – The Aspen Institute announced today the 2018 class of Aspen …
Prestigious Aspen Institute Ascend Fellowship Announces 2018 Class of Leaders Read More »
Convenings Featuring Lorelei Vargas
Date: June 7, 2021
Location: Virtual (Zoom)
The past decade has seen remarkable progress and momentum in the modern day two-generation (2Gen) movement. 2Gen programs at the local, state, and federal level, well-informed by those most impacted and rooted in the community, are improving family...