Lori Severens
Director, Leadership Programs
Lori Severens is the director for leadership programs with Ascend at the Aspen Institute. She manages Ascend's Fellowship programs, which are values-based leadership programs for diverse leaders with the vision to ensure the American dream passes from one generation to the next. In addition to her current work on the Ascend Fellowship, she has co-designed and launched two leadership development programs for US and global leaders.
Prior to joining Ascend, Severens was the regional director for North Africa and the Middle East for a consulting firm based in Tunis, Tunisia. In that role, she managed projects for international organizations and businesses on climate change, violence against women, fragile states, and public health in sub-Saharan Africa.
Severens has also served with the U.S. Agency for International Development in Cairo, Egypt and Washington, DC, where she was responsible for regional youth leadership, communications, and civil society programs in the Middle East, North Africa, and Asia. She began her career at the Center for Policy Alternatives, working with state legislators and advocates on economic empowerment for women, domestically and internationally.
Severens received her B.A. in history and Spanish from Mary Baldwin College and her M.A. in international relations and economics from The Johns Hopkins University School of Advanced International Studies. She is a certified professional coach and lives in Takoma Park, Maryland with her family.
Stories featuring Lori Severens
Poverty is the result of poor policy choices. These choices reflect our national values and decide who deserves access to opportunity to achieve their dreams and who does not. This flawed mindset has led to persistent inequities and a hollowing of our shared humanity. Change is possible. The choice is ours.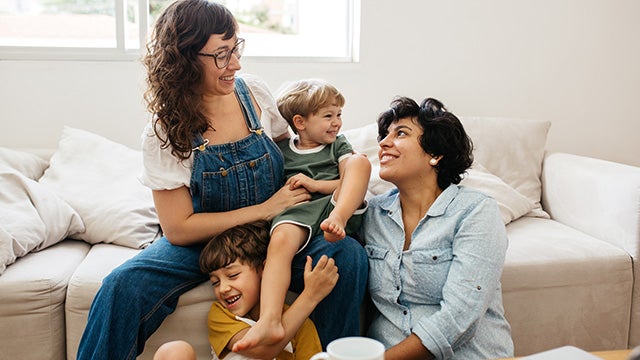 In order for America to thrive, our families must thrive. This is the understanding of Ascend at the Aspen Institute, a program dedicated to mobilizing systems, policy, and social impact leaders who are working to create a world where every family passes a legacy of well-being from one generation to the next. This week, the Institute announced that 19 leaders were selected for the 2021 Ascend Fellowship, an 18-month-long program that brings together innovators from diverse backgrounds to build political will, change systems, and drive policy that benefits the well-being and prosperity of all children and families in the US.

With eyes wide open and steady resolve, the importance of leadership, courage, and conviction can't be understated. We need leaders to pull us into a post-pandemic world, crack the walls of systemic racism so they come crashing down, and build a society that collaborates to create opportunity for those often blocked from it. Reimagining a …