Springboard seeks to not only support families during difficult times but also help inform policies and create new models of support. While there have been many articles, toolkits, and think pieces on social distancing and how to take care of oneself during the pandemic, almost all of these rely on middle-class frameworks that assume readers have space in their homes to spread out, access to technology, and a supportive social network to connect with. Many of these strategies rely on disposable incomes and disposable time, which are luxuries that those potentially working multiple "essential" jobs are unable to afford. Furthermore, they almost never address the important fact that the trauma most low-income families are facing during this pandemic is just one piece of a long line of traumas they have experienced due to racist, classist, and sexist systems in our country. As the organization attempts to operationalize family prosperity within the current reality of COVID-19, we want to ensure that trauma-informed, mental health support is an essential part of the conversation.
Stories featuring Springboard to Opportunities
The 2Gen Accelerator Community is a new effort bringing together 15 local and national organizations with best practices for two-generation (2Gen) or whole-family approaches.
The Aspen Family Prosperity Innovation Community Phase II sought to find and foster the most effective and innovative strategies to accelerate social and economic mobility for working families with low incomes. To do so, we elevated the voices and expertise of families with lived experience, were guided by 14 advisors, and we brought together 20 …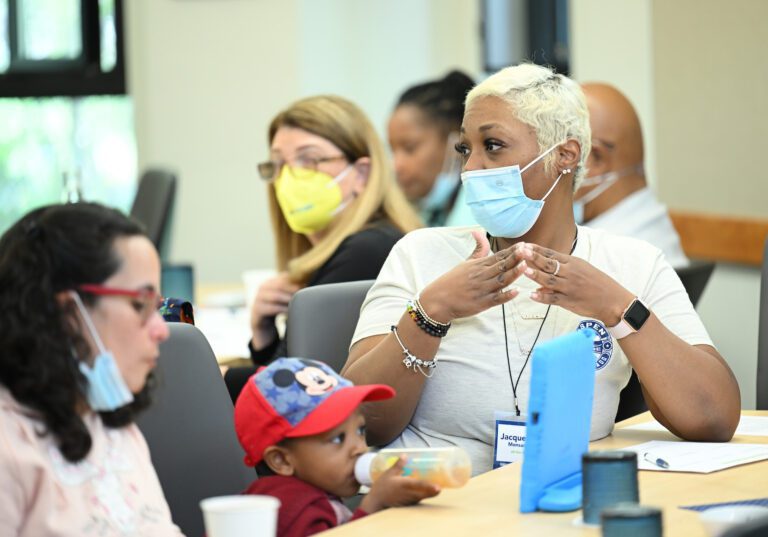 As an organization with a vibrant Early Head Start program and a two-generational approach to alleviating poverty, All Our Kin has been a proud partner in Ascend at the Aspen Institute's Family Prosperity Innovation Community. Being part of this group among 20 partnering organizations has given All Our Kin the opportunity to bring its innovative model …
Mom and Son Duo Reflect on Family Prosperity Convening Read More »
Convenings Featuring Springboard to Opportunities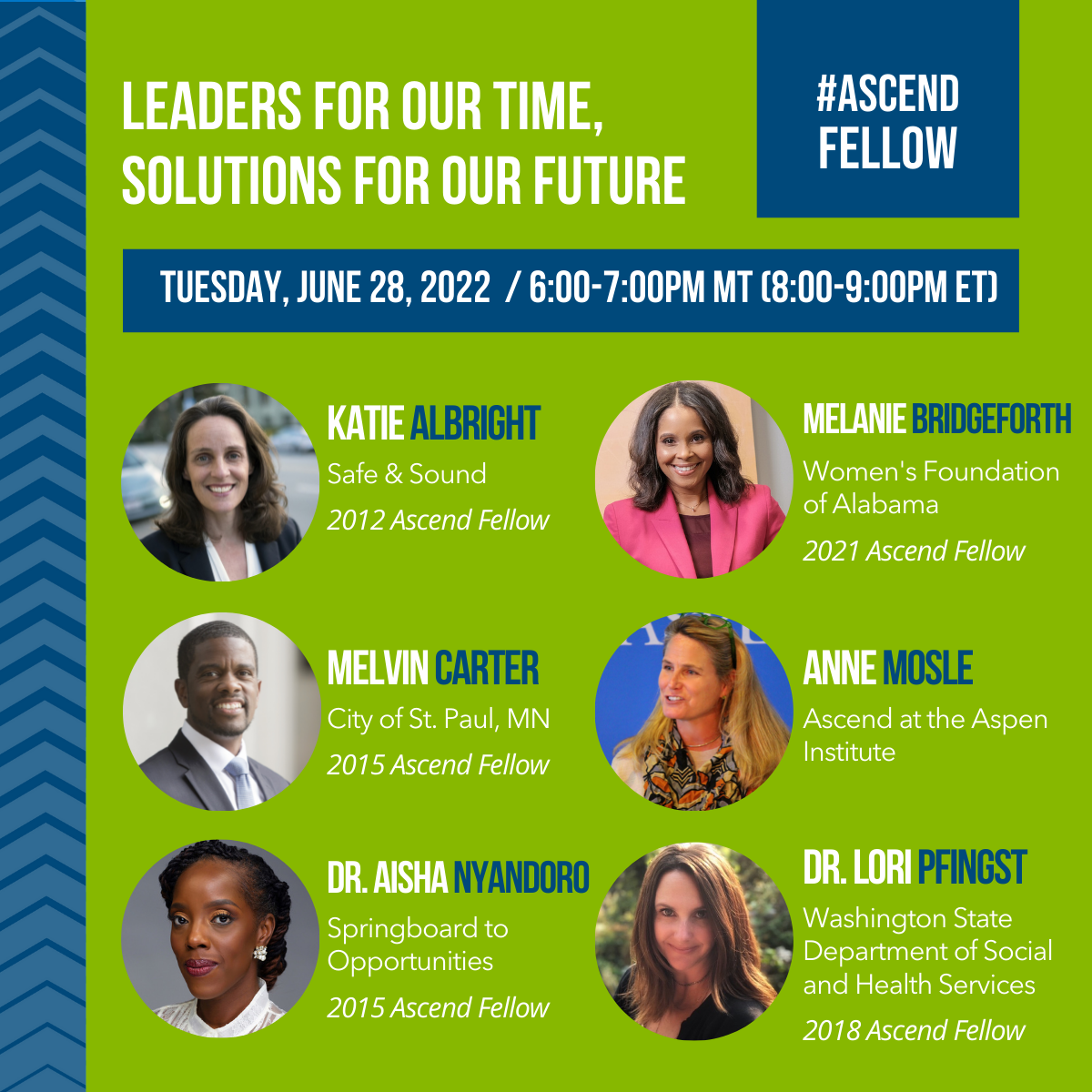 Location: St. Regis Hotel Courtyard (Aspen, CO) & Live Webcast (virtual)
Many places we look, we are stuck. Stuck in old ways and old thinking. We are burdened by zero-sum thinking and surrounded by the word 'can't.' Our best way to get unstuck is to follow and stand with visionary leaders that don't get...
Location: Virtual (Zoom)
Guaranteed income pilots and projects have proliferated across the country over the last few years – what results do these pilots demonstrate, and what might the implications be for how we approach entrenched narratives around families with low...