'1 in 5' Season 2 Episode 10: Meet Isis Patterson
Growing up, Isis Patterson and her family were constantly operating in survival mode. School offered her the safety and security she lacked at home, so she took a liking to it. When she found out she was pregnant at 15, she kept herself immersed in her schoolwork, graduated with honors, and received a full-ride scholarship to college. Driven by her own experiences with housing insecurity, she studied public policy as an undergraduate student and pursued housing equity work, leading her to want to better understand the root causes of housing instability. But a graduate program involved financial risk, and she needed affordable housing, childcare, and a tuition package to make her dream feasible.
Fortunately, Isis secured housing on an income-based sliding scale and was able to lean on
the support of friends and mentors to pursue a Masters Degree in Urban Planning at Harvard University. Isis is again balancing being a mom and a student, with the same motivation in mind — the future of her children.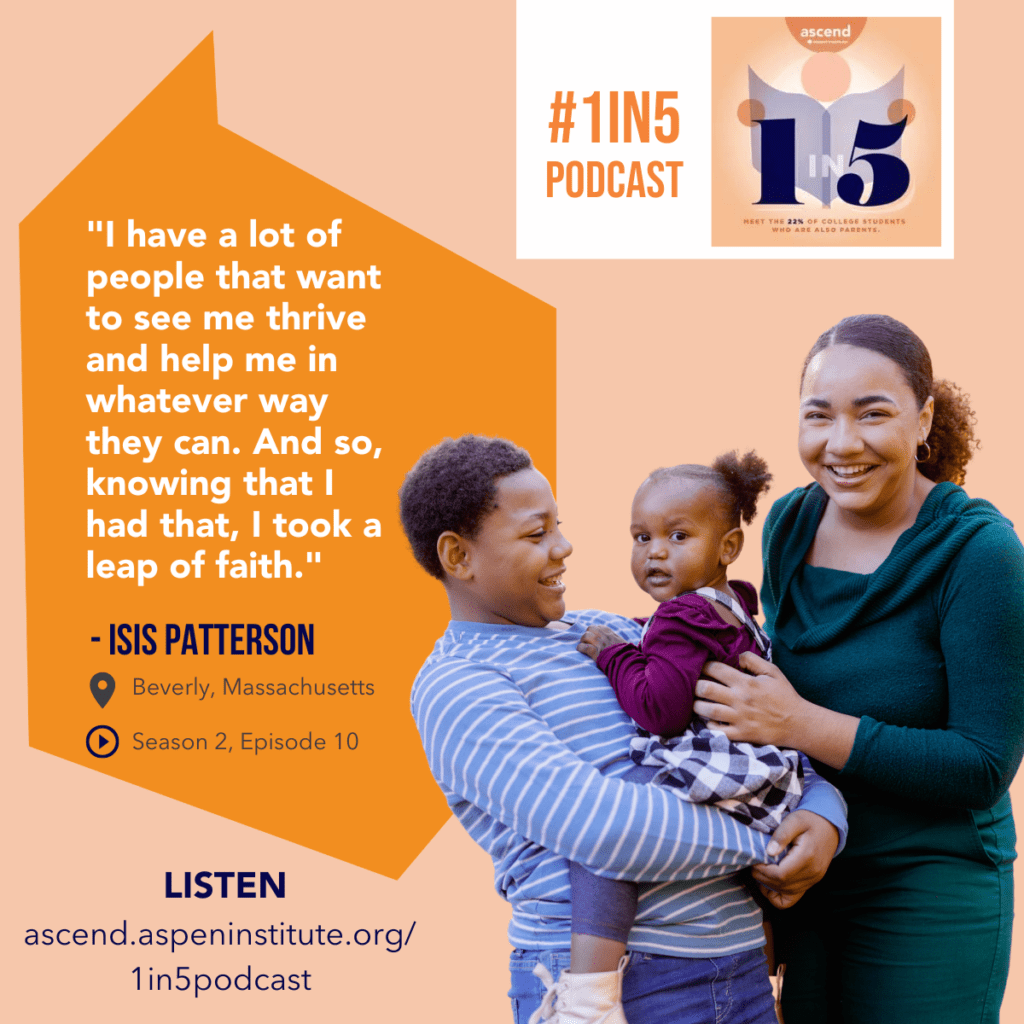 Listen
You can read the episode transcript here.
Resources
Commonwealth of Massachusetts childcare voucher program makes it possible for families to have access to high-quality information, resources, and referrals to meet their child care needs.
Financial Women's Association is a non-profit organization that proudly supports over 800 members worldwide and promotes the professional development and advancement of all women through education, mentorship, scholarships, networking, and alliances across the financial community.
Related Posts

An episode of firsts! Our first live episode recorded at the inaugural Ascend Parent Advisor Convening in Aspen, CO in front of an audience of student parents.

Today, Ascend at the Aspen Institute announced that four community colleges from across the United States have been selected as partners to its Postsecondary Leadership Circle Activation Fund.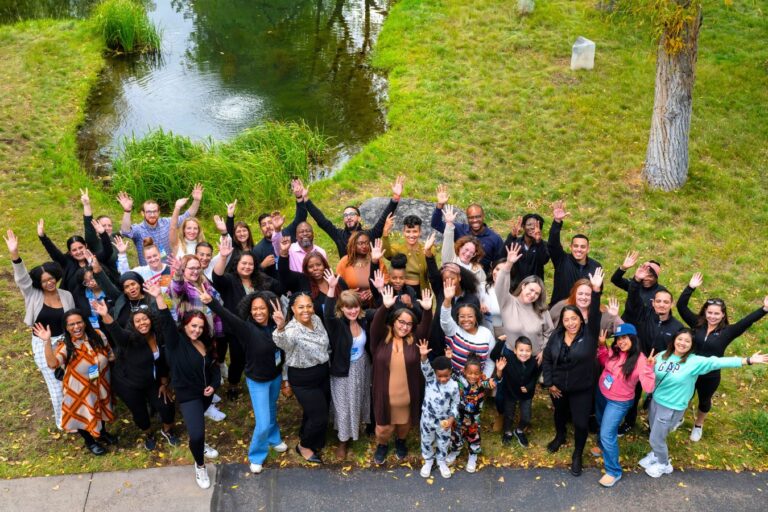 Snapshots from the 2023 Ascend Parent Advisor Convening in Aspen, Colorado.
Featured from the Ascend Community