Parents' Voices 2020: Focus Group Findings
This fall, Ascend at the Aspen Institute launched the Parents' Voices 2020 Project, the next step in our longstanding effort to cut through the national noise and ask parents directly for their hopes, dreams, challenges, and solutions.
With a strategic and intentional focus on racial and gender equity, and an expanded definition of family structures, Lake Research Partners conducted 10 diverse, virtual Parents' Voices 2020 focus groups in October that probed parents' goals as well as their views on policies such as child care. We listened to young mothers and fathers tell us in their own words about their experiences in these challenging times.
These focus groups informed a bipartisan Election Eve omnibus poll of 1,200 likely voters fielded November 1-3, 2020 by Lake Research Partners and their partner Republican firm The Tarrance Group. These questions probed voter support for two-generation (2Gen) approaches and policies to help all families achieve family prosperity.
During these uncertain times, Ascend remains focused on our north star of advancing economic mobility and well-being for children and families as well as our commitment to racial and gender equity. A central principle guiding Ascend is listening to parents so that we may better appreciate and respect their lived experiences and recommendations. It is particularly urgent to do so now, so we can grasp how COVID-19 and the momentum around racial justice is impacting their lives.
Last week, we hosted the Parents' Voices 2020 Briefing where we highlighted the views of mothers and fathers across race, class, and ethnicity at this key moment in history, as families with low incomes navigate public programs and grapple with the economic and health crisis of COVID-19. These findings provided and will continue to provide important insights on how to keep families at the center as we rebuild our systems and economy.
Download the presentation here.
Below you will find questions from briefing participants and answers from both Lake Research Partners and The Tarrance Group:
Placating to the Republican voters based on economics seems to be a moot point. Research is clear, Republicans are not in favor of economic policies that are equitable for all races and women, it is a thinly veiled excuse to maintain power and control of the marketing. What other arguments can be made that do not ignore the burden that people of color (POC) and women are forced to bear?
The Tarrance Group: There are plenty of GOP legislators in favor of policies that promote economic mobility. On this specific dataset, Republicans were far less likely to respond to emotional or fairness arguments on these issues, in large part because it was not a part of their personal experience. Given the narrow margins in the House and the Senate, if you want to make legislative progress on these issues, this data indicates making a case on the positive economic growth and job creation that will be the result of these policies is by far the best way to influence republican voters and stakeholders on this issue.
Lake Research Partners: The economic arguments to make to Republicans include ones that will promote equality and benefit POC and women of color. The main point of resistance we face – which we face on many issues – is increased taxes and the appropriate role of government. With Republicans, it is important to frame these programs as helping people overcome economic challenges and gain and maintain long-term economic stability. However, this data shows that Republicans also favor programs for fathers and mental health programs by wide margins. These findings are timely and these values among Republicans are worth exploring.
Was the economic argument tested with Republicans or is it being proposed by extension from the finding that Republican respondents cared about economy and jobs?
Lake Research Partners: The qualitative and quantitative research did not test messaging of any sort. It is being proposed as an effective strategy to make the case to Republican voters, knowing that the economy and jobs was the top issue motivating Republican voters in the election.
Have you been able to ask about Democrat and Republican perceptions of the need for supporting child care providers? There are some potential leverage points around how doing this could help with the economic recovery, and it would be good to know what the current perceptions are.
Lake Research Partners: On the same survey, the National Partnership for Women & Families, National Women's Law Center, and TIME'S UP Now asked a question about economic recovery, affordable child care, and ensuring child care workers are paid living wages. Read more here.
To what extent are differences in findings based on being parents versus other group identities by political persuasion, race/ethnicity, etc.? In other words, would these findings be the same or different if they were for adults in these groups, not parents?
Lake Research Partners: There definitely are differences based on demographics and these can be found throughout the presentation slides. Democrats and Black voters tend to make up the base support for the 2Gen approach and various policies proposed. When it comes to parental status, non-parents actually share concerns and value these programs at similar levels as parents. The 2Gen approach and tested programs also resonate with non-parents.
Was the issue of immigration raised in the focus groups? Many of the Latinx families we work with are in mixed immigration status families, which means many federal programs are out of reach.
Lake Research Partners: We did not test explicitly if immigration status influenced participants' experience with federal programs. However, many of the Latinx participants noted issues that we heard across the groups – including gaps in the system, not receiving assistance after applying, and the need for more resources. Latinx participants also heavily noted their experiences with racism in their communities. We also saw some distrust among Latino men of the government – citing how the government does not really care about people like them and how unprepared it was for COVID.
Did you look at whether these attitudes vary based on the age of parents e.g. young parents under 26?
Lake Research Partners: We screened several of the focus groups to be of parents ages 18-29. From the survey data, we see that younger voters (under age 30) are more likely to say parents with children under 5 are not getting the help they need, are more concerned around issues related to caregiving and finances, and are very supportive of programs designed to increase family well-being and support fathers.
Can you talk about the differences among groups (race, gender, political spectrum) in support for $1000/month direct cash if it is contrasted with other programs? I'm wondering if the differences shrink. For example, cash can be more efficient and requires less bureaucracy/administrative burden for families and states/localities than housing vouchers, childcare subsidies, SNAP, etc. It also offers more dignity and agency than other programs.
Lake Research Partners: We did not ask about the cash assistance program in the context of other programs in the survey. However, in the focus groups participants noted the restrictions on what people can buy within programs such as SNAP and WIC. Many noted that a benefit of cash assistance is that families have the ability to tailor the assistance specifically to what they need.
Can you provide some insight as to what you think has changed with regards to more support for programs for dads?
Lake Research Partners: Across the focus groups and bulletin board, parents noted many fathers have increased their parenting roles. Yet, parents see a huge disparity in the availability programs offered for fathers. We delve deeper into this analysis on slide 28 of the presentation. We've consistently seen in our work for Ascend over time a desire to include both parents in programming.
Is there a difference about what types of programming should be available for dads?
Lake Research Partners: We delve into this on slide 29 of the presentation. Parents imagine a program for fathers could include everything from paternity leave to skill building. Parents want a program for fathers to include financial support, housing support, communication training, and paternity leave.
I'm increasingly concerned about the trustworthiness and integrity of news and information available to young children. Any insights from parents via focus groups or polling on this issue?
Lake Research Partners: We would recommend reaching out to Common Sense Media to see what reports and data that can share. They have conducted polling and have a primary focus on this topic.
There is such an ongoing concern about fraud and misuse in public programs, though data repeatedly shows that basic design mechanisms can keep fraud extremely low. Do we have any understanding of why this is such an enduring myth?
The Tarrance Group: This is not the data, but my experience is that this is the power of the anecdote and the power of the sensationalistic news. In qualitative groups, there is always someone or several people who have heard about someone who has gamed the system to get unjust government benefits. Many voters tend to place a premium value on their own experiences. If they have seen or heard about fraud, many tend to value that information higher than they value data analysis about fraud which leads them to believe this corruption is rampant.
Lake Research Partners: Often people want to fix an individual before they want to fix structural problems. The archetype of the American individual who pulls themselves up by their bootstraps is well-developed and perpetuated in our culture across media and public-school curriculum. It is a powerful and enduring myth. Perhaps the "welfare queen" myth is as powerful and enduring. Certainly, both myths have been used for political arguments. While people understand the fundamental dynamics of the wealthy getting wealthier while the rest stay stagnant or fall behind, we have found that people are much more comfortable blaming individuals for their problems than the deliberate policy choices that allow immense wealth disparities to exist. We know from focus groups over the years that people can think of personal friends or family members who have "taken advantage of the system" so fraud and misuse are hard myths to counter with data since people believe they have evidence to support them.
Do you think the public is aware of what the federal government funds and what can be expected of government?
The Tarrance Group: My experience is that most people do not have a firm grasp of what the government funds and what the government is expected to fund. This is just too far outside the day to day experience of most voters. As they struggle to just live their lives and pay their bills, most voters do not have the time or inclination to become policy experts on how government works.
Lake Research Partners: Generally, people have a hard time with large numbers or figures, like the federal budget. We heard throughout the focus groups that people are aware Congress can pass emergency relief legislation and are choosing not to. Trust and faith in the federal government to pass adequate assistance and distribute it effectively is much more of an issue than the public not believing the federal government has the funds to do it.
What did you learn about receptivity to mental health services? was it the same for all demographic groups?
Lake Research Partners: More than 7 in 10 voters agree that mental health screenings and services should be available to parents and children together, even if only one is enrolled in a health insurance plan. Majorities across gender, age, educational attainment, race/ethnicity, marital status, parental status, employment status, and household income strongly agree. There is also bipartisan support with strong majorities of Democrats (70%) and Independents (50%) strongly agreeing and 41% of Republicans in strong agreement. Those most likely to strongly agree include Democrats (70%), women under 35 (66%), African American voters (63%), Latinx voters (62%), rural women (61%), non-college women (60%), unmarried women (60%), mothers (60%), and voters who self-identify as a person with disabilities (60%).
Regarding 2Gen questioning, any callout on services related to children of incarcerated parents?
Lake Research Partners: We did not specifically ask about the children of incarcerated parents in this round of research. That said, incarceration did come up organically a few times in the focus groups.
Did parents themselves who are low-income use language like "poverty" or identify with that language in talking about their socio-economic status? Curious how to make language more inclusive and resonant, with an eye to preserving the dignity of everyone we are working with and helping to advance solutions for.
Lake Research Partners: It was rare for parents to use the word "poverty" or "poor" or "low-income." People tended to be more descriptive about their economic situation. They tended to use the verb "struggle" frequently. This is in line with messaging recommendations from earlier work on behalf of the Center for Community Change, in which messaging recommendations are to use phrases like "can't make ends meet"; "living on the brink"; "working to provide for family."
I wonder if people felt that there was an opportunity with the pandemic, to come out stronger because it exposed our underlying vulnerabilities and the need to address those vulnerabilities moving forward? Or was there a sense that we'll just get back to business as usual once the vaccine becomes widely available?
Lake Research Partners: Truly, the whole worldview with which people approach issues has shifted due to the pandemic. People definitely see a need for assistance to build back from the pandemic. People are aware that many cannot make ends meet, and are losing or have lost jobs or hours, and to get the economy back on track, these people are going to need assistance. Also, as we asked about different assistance programs, many people noted current problems resulting from obstacles to economic stability and perceived inefficiencies in delivering resources for people so they can get the help they need. There is definitely an opportunity to use the COVID-19 pandemic as a point of revaluation to ultimately shore up TANF, SNAP, WIC, housing assistance, child care programs, etc. and create innovations in paid family and medical leave, families' health and mental health and well-being.
Related Posts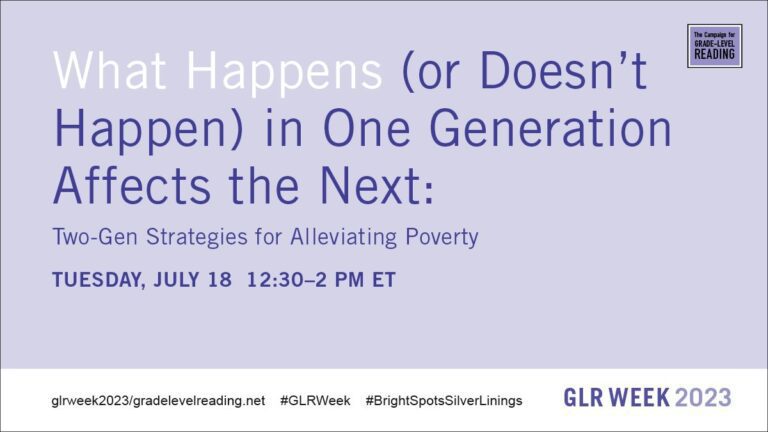 This Campaign for Grade-Level Reading Week session discussed two-generation (2Gen) strategies to achieving improved outcomes for families.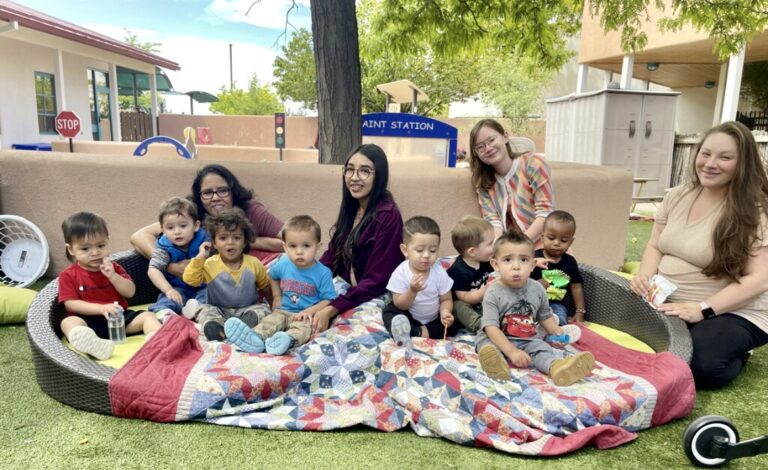 On May 9, members of the Ascend team had the opportunity to visit Santa Fe Community College in New Mexico. Here are three takeaways from our site visit.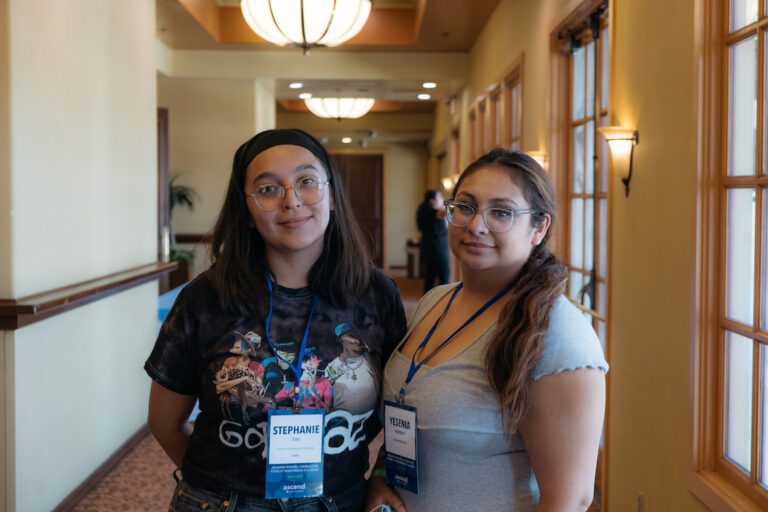 Ascend at the Aspen Institute builds intergenerational family prosperity and well-being for children and the adults in their lives through a two-generation (2Gen) approach. This mean we intentionally and simultaneously focus on supporting children and the adults in their lives together. We center racial, gender, and economic equity in all our work along with the …
Meeting Young Parents in LA County Where They Dream Read More »