Twylla Dillion
Rochester, New York
Twylla Dillion is the Executive Director of HealthConnect One, where she has introduced several innovative state and nationwide community-based doula, breastfeeding peer counselor and perinatal community health worker initiatives. She brings 10+ years of experience in the nonprofit sector spanning philanthropy, Medicaid reform, maternal-child health, data analytics, and academia. Dr. Dillion has conducted research on maternal personality and breastfeeding, served as program officer for maternal-child health programs, and worked as a research lead on a Patient Centered Outcomes Research Institute (PCORI) project focused on collaborating with Black moms better to understand contributors to Black maternal mortality/morbidity and develop strategies.  As a Black woman leader, Dr. Dillion is committed to promoting, cultivating, collaborating with, and embodying leadership that is reflective of the Black, Latinx and Indigenous communities often served by the nonprofit sector.  She is a graduate of the University of Rochester School of Medicine and Dentistry, where she received her Ph.D. in Health Services Research, Policy and Outcomes, and St. John Fisher College, where she received her MBA.
Stories featuring Twylla Dillion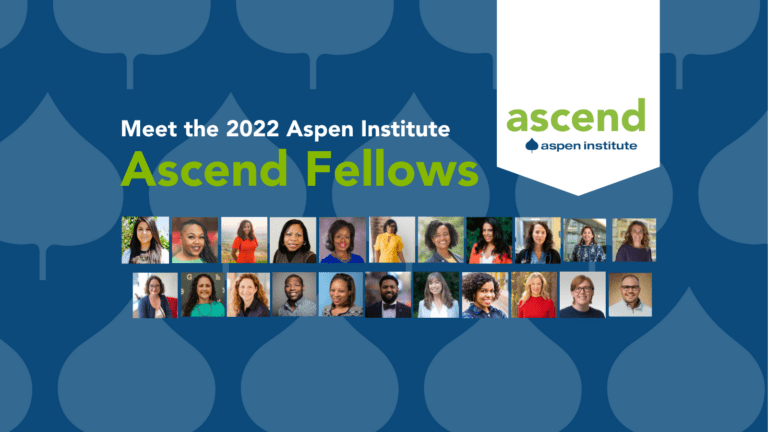 Today, the Aspen Institute announced its 2022 Aspen Institute Ascend Fellows, 22 leaders from across the United States who are primed to transform systems so that our youngest children and families can thrive.