'1 in 5' Season 2 Episode 1: Meet Daria Willis
Dr. Daria Willis brings her extensive education and her own experience as a student parent to her role as president of Howard Community College in Columbia, Maryland. Daria had her daughter, Lyric, during her first year in college. She shares how keenly she felt the social stigma of being a single parent. It took a perceptive administrator to notice that she needed help with childcare, and thanks to the continued support of those around her, Daria graduated and went on to pursue both a master's degree and a doctorate.
Daria became a leader in the world of higher education, and in 2021, the Aspen Institute named Dr. Daria Willis an Ascend Fellow, recognizing her work and dedication to empowering children and families across the country.
Reporter Sophia Fox-Sowell brings us her story.
Listen
You can read the episode transcript here.
Resources
Project Self Sufficiency is a resource for low-income, single parent families, which aims to achieve economic independence through higher education. They offer an array of support with adult education, including scholarships, child care assistance, and financial assistance such as money for textbooks.
Related Posts

What does college success look like for Black and Native student parents? This podcast episode sheds light on student parents' and administrators' experiences at Historically Black Colleges and Universities, or HBCUs, and Tribal Colleges and Universities, or TCUs.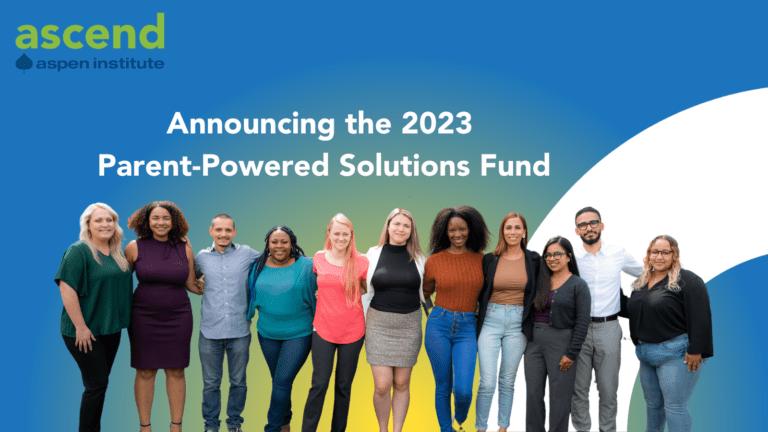 Ascend at the Aspen Institute is excited to announce the launch of the 2023 Parent-Powered Solutions Fund, which will provide financial resources and technical assistance to nonprofit organizations and institutions focused on increasing postsecondary success among parents.
Reflections on the experiences, challenges, and joys that shape the life of student father and Ascend PSP Parent Advisor Christian Ortiz.