'1 in 5' Season 2 Episode 6: Meet Dominique Baker
Dominique Baker married her high school sweetheart and planned to pursue a degree in social work, but her first semester in college proved to be both financially and mentally exhausting. As her family grew and Dominique took stock of the things she wanted for herself and her two children, she made the decision to leave her husband at age 25 and focus on her family's future. She faced housing insecurity and even made the best of living in a shelter while studying. And when she sought support from family and the help of professionals, she was able to get through one of the darkest periods of her life and develop the tools to stay focused on her educational goals.
Today, Dominique is a graduate of West Michigan Center for Arts & Technology's (WMCAT) Adult Career Training Program for Medical Billing and advocates for student parents as an Ascend Parent Advisor.
Listen
You can read the episode transcript here.
Resources
West Michigan Center for Arts and Technology provides a culture of opportunity for people to make social and economic progress in their lives and community. WMCAT fulfills its mission through visual arts and tech engagement, workforce development and social enterprises.
Related Posts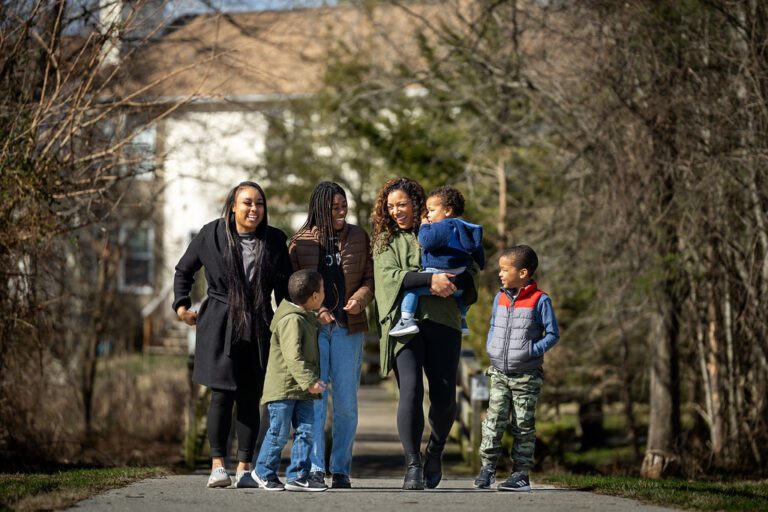 Today, Nicole Lynn Lewis is an accomplished author, CEO of Generation Hope, and mother of five. But she didn't always feel a sense of stability and pride. When she arrived on campus with her three-month old daughter, she instantly felt out of place and didn't know who to turn to for help. Her feelings of …
'1 in 5' Season 2 Episode 7: Learn About Generation Hope Read More »
Today, Ascend at the Aspen Institute (Ascend) released the second season of "1 in 5," its highly rated podcast that explores the multifaceted lives of the one in five college students raising children.
Today, Ascend at the Aspen Institute announced that eight Historically Black Colleges and Universities (HBCUs) and Tribal Colleges and Universities (TCUs) have joined its Black and Native Family Futures Fund.
Featured from the Ascend Community