'1 in 5' Season 2 Episode 6: Meet Dominique Baker
Dominique Baker married her high school sweetheart and planned to pursue a degree in social work, but her first semester in college proved to be both financially and mentally exhausting. As her family grew and Dominique took stock of the things she wanted for herself and her two children, she made the decision to leave her husband at age 25 and focus on her family's future. She faced housing insecurity and even made the best of living in a shelter while studying. And when she sought support from family and the help of professionals, she was able to get through one of the darkest periods of her life and develop the tools to stay focused on her educational goals.
Today, Dominique is a graduate of West Michigan Center for Arts & Technology's (WMCAT) Adult Career Training Program for Medical Billing and advocates for student parents as an Ascend Parent Advisor.
Listen
You can read the episode transcript here.
Resources
West Michigan Center for Arts and Technology provides a culture of opportunity for people to make social and economic progress in their lives and community. WMCAT fulfills its mission through visual arts and tech engagement, workforce development and social enterprises.
Related Posts

What does college success look like for Black and Native student parents? This podcast episode sheds light on student parents' and administrators' experiences at Historically Black Colleges and Universities, or HBCUs, and Tribal Colleges and Universities, or TCUs.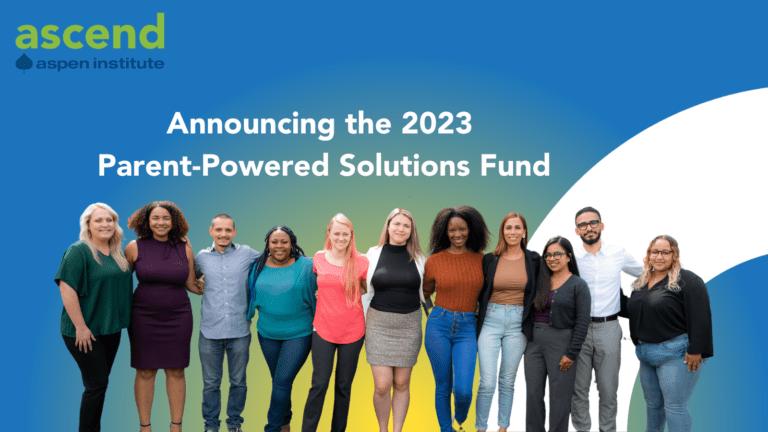 Ascend at the Aspen Institute is excited to announce the launch of the 2023 Parent-Powered Solutions Fund, which will provide financial resources and technical assistance to nonprofit organizations and institutions focused on increasing postsecondary success among parents.
Reflections on the experiences, challenges, and joys that shape the life of student father and Ascend PSP Parent Advisor Christian Ortiz.
Featured from the Ascend Community