Convening: Release of the Aspen Institute 2Gen Anthology
Release of the Aspen Institute:Two Generations. One Future: An Anthology

Tuesday, April 7, 2015
11:45 am – 1:30 pm
The Aspen Institute
One Dupont Circle, NW • Suite 700 • Washington, DC
Lunch will be served by Fresh Start Catering of D.C. Central Kitchen.
 
Join Steve Clemons, the Atlantic (moderator),  Anne Mosle, the Aspen Institute, and inaugural Ascend Fellows, including editors Christopher King, PhD, Lindsay Chase-Lansdale, PhD, and Mario Small, PhD, in a discussion on moving children, parents, and their families toward educational success and economic security.

The Anthology includes essays from leading thinkers, practitioners, policy leaders, and researchers, capturing the momentum, challenges, and opportunities for two-generation approaches from local communities to national government.
The discussion will highlight:
1) Promising Models and Policy Opportunities – Exploration of promising practices and how emerging practices influence two-generation policies at the local, state and federal levels.
2) Points of View – Insights, challenges, and lessons from researchers doing leading-edge evaluations of two-generation approaches around the country.
3) Audience Discussion – A Q&A session with the audience on building the two-generation field and influencing public, private, and philanthropic partnerships for better outcomes for children, parents, and their families.
 
For inquiries, please contact Ysabel Woody at .(JavaScript must be enabled to view this email address).
Related Posts
On Tuesday, June 1st, 2021, Ascend at the Aspen Institute's Family Prosperity Innovation Community hosted a panel discussion about the recently proposed federal legislation on paid leave. This webinar presented how and why this proposed legislation matters and shared opportunities to advance paid leave locally and nationally. Watch Now Presenters and Panelists Vicki Shabo – New …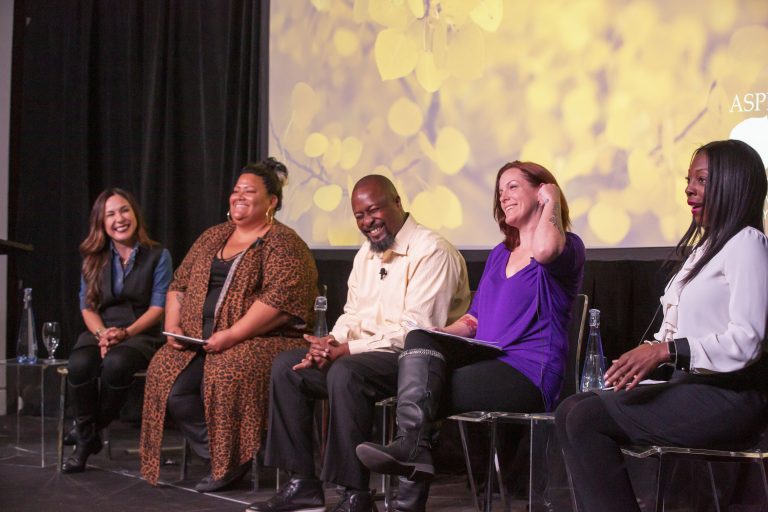 Families must be at the center of any and all work to address intergenerational poverty. That's why our Aspen ThinkXChange 2019, which focused on using a two-generation (2Gen) approach to advance family prosperity, began the way that it did – with more than 240 leaders (parents, practitioners, and policymakers) listening and learning from families. At …
Aspen ThinkXChange 2019: 240 Leaders Convene to Advance Family Prosperity Read More »