Virtual Discussion: How Communities and Political Leaders Can Support Schools This Year
Governors, mayors, and families are on the front lines of communities coping with changes in the pandemic world. As the school year begins, the Aspen Institute turns to representatives of these three groups to ask: How can we support students and families in this unprecedented school year?
On August 26, Ascend and the Aspen Education & Society Program hosted a virtual discussion with three distinguished panelists:
Whatever the mode of instruction this school year — in-person, online, a hybrid approach — school systems urgently need more support to access the resources their students, families, and educators need. As the needs of families and youth continue to grow and compound — through the pandemic, the economic upheaval, and the structural racism and racial reckoning gripping the country — it is critical that their voices are centered in pandemic response, re-building efforts, and policy and systems change. Although governors and mayors have varying levels of direct responsibility for schools, they can use the power of their offices to address health and well-being as foundations for learning and support schools for the 2020-21 school year.
This panel looked at cross-agency collaboration, placed-based community work, alternative funding streams, and better means of engaging with students and families inside and outside the school environment (buildings and online), including the Education & Society Program's new recommendations on these topics. Wilkerson, customer service supervisor/diversity & inclusion lead at Dermalogica, learning program content consultant at Cell-Ed, student at California State University – Sacramento, and a single mother of three, discussed her preparations for the fall semester for herself and her children.
"There's this assumption that because I'm able to work remotely that I also should be able to take care of three children simultaneously," Wilkerson said. "There's several roles that I'll be wearing this upcoming fall: I'll be a teacher's assistant, I'll be a cafeteria worker, I'll be a custodian, I'll be a parent, I'll be an employee, I'll be a business owner, I'll be a manager of a team. So there'll be a lot of different hats that I'll be wearing simultaneously throughout the day that I won't be receiving any additional resources or pay for."
Read about her family's experience coping with life in quarantine in a blog post for Ascend. Learn more about Ascend's Postsecondary Success for Parents (PSP) Initiative and the Parent Advisors who inform our policy and practice recommendations to better support students who are parents. A central tenet of the PSP Initiative is the need to elevate the voices of parents in decision making about policies and programs that impact their lives, and Wilkerson's input in this panel will be invaluable to the conversation.
Related Posts

An episode of firsts! Our first live episode recorded at the inaugural Ascend Parent Advisor Convening in Aspen, CO in front of an audience of student parents.

Today, Ascend at the Aspen Institute announced that four community colleges from across the United States have been selected as partners to its Postsecondary Leadership Circle Activation Fund.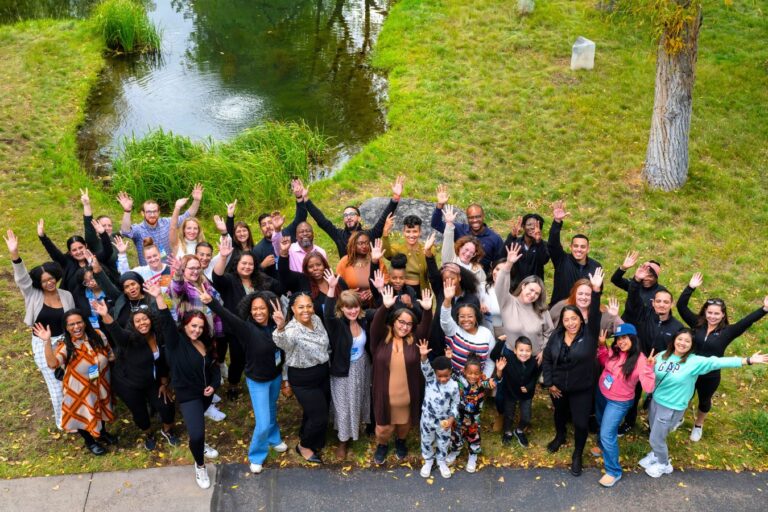 Snapshots from the 2023 Ascend Parent Advisor Convening in Aspen, Colorado.
Featured from the Ascend Community