Webinar, May 23: New 2Gen Opportunity in CMS Guidelines: Learn More!
Webinar, May 23, 3:00 pm-4:00 pm. Ascend at the Aspen Institute, Donna Cohen Ross Principal, Health Management Associates and Dr. Rahil Briggs, Director, Pediatric Behavioral Health Services, Montefiore Medical Group for presented on the 2Gen opportunity in the newly released CMS guidelines in a webinar.
In early May, the U.S. Centers for Medicare and Medicaid Services (CMS) released an Informational Bulletin (IB) underscoring the role of Medicaid in promoting both young children's development and their mothers' health through maternal screenings, including depression screening and treatment.
The IB encourages states to permit maternal depression screenings to be claimed as a service for the mother's child under the Early and Periodic Screening, Diagnosis, and Treatment (EPSDT) benefit. As a 2Gen state policy opportunity, this Medicaid benefit is supported by evidence that shows maternal depression as a significant risk factor for children. Under this new guidance, pediatricians in states that choose to endorse this benefit can be reimbursed for screening mothers. Additionally, the IB provides guidance on what treatments for the mother can be claimed as direct services following screening, including family or dyadic therapy.
Learn more on this webinar on how to adopt these guidelines from practitioners and policymakers.
Webinar materials
Related Posts
On Tuesday, June 1st, 2021, Ascend at the Aspen Institute's Family Prosperity Innovation Community hosted a panel discussion about the recently proposed federal legislation on paid leave. This webinar presented how and why this proposed legislation matters and shared opportunities to advance paid leave locally and nationally. Watch Now Presenters and Panelists Vicki Shabo – New …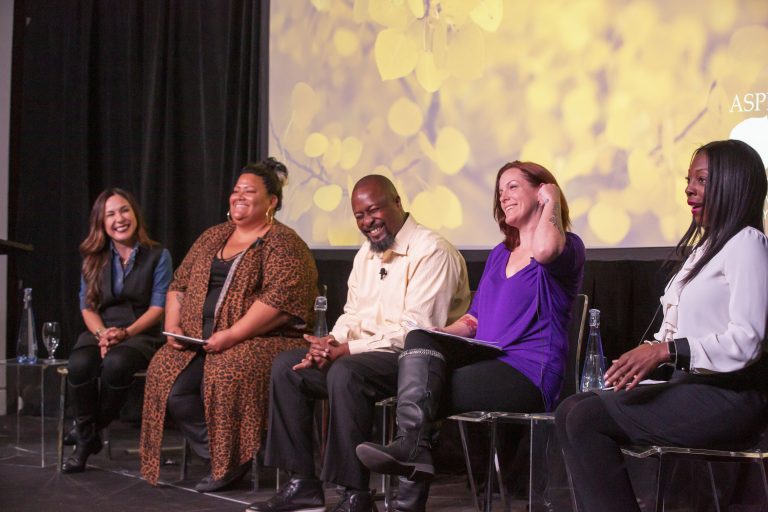 Families must be at the center of any and all work to address intergenerational poverty. That's why our Aspen ThinkXChange 2019, which focused on using a two-generation (2Gen) approach to advance family prosperity, began the way that it did – with more than 240 leaders (parents, practitioners, and policymakers) listening and learning from families. At …
Aspen ThinkXChange 2019: 240 Leaders Convene to Advance Family Prosperity Read More »