WVU Center for Excellence in Disabilities: Making Tomorrow Better Together: Process Outcomes and Measures for 2Gen Organizational Changes – WVU CED IMPACT WV
This blog is part of Ascend at the Aspen Institute's 2Gen Level Up series. Ascend challenged organizations that work with and/or on behalf of children and families to apply one of six resources listed below and level up their two-generational efforts. Of the many organizations from across the country that put these resources to use, Ascend selected six 2Gen Level Up winning organizations to each receive $5,000 and advance outcomes for families in their communities.
This blog series features the applications written by each of the winning organizations to demonstrate real-life implementations of these resources. Below is one winning entry, from West Virginia University Center for Excellence in Disabilities; IMPACT WV, for their usage of the resource 2Gen Platforms for Scale: Whole-Family Approaches Rooted in Community with National Reach.
About West Virginia University Center for Excellence in Disabilities
The IMPACT WV project in Morgantown, WV, at West Virginia University Center for Excellence in Disabilities is working with communities to create opportunities and address the needs of children diagnosed with Neonatal Abstinence Syndrome (NAS) or exposed to substances in utero. The program's goal is to improve the health and well-being of children diagnosed with NAS, women who were, or are, using substances, and their families who receive services from home visiting programs.
Why did you choose this resource?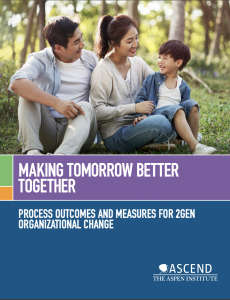 IMPACT WV uses a 2Gen approach while working with mothers/caregivers of infants with Neonatal Abstinence Syndrome or who were exposed to substances in utero. We were researching ways to measure and evaluate our 2Gen approach for quality improvement purposes and share 2Gen resources on our website learning portal for families and service providers. The outcomes, activity worksheets, action plan, and toolkit resources allow for us to begin to map out how the team would strengthen our research and data agenda.
How have you implemented the resource?
How did this resource level up your 2Gen work?
Making Tomorrow Better Together: A Guide to Outcomes for 2Gen Policymakers provides an outline to match and compare our already developed data measures. Through this work, we would be able to identify areas of strengths and weaknesses especially in our work around education, economic supports, and health and well-being. In addition, we used Table 1: Outcomes Typically Targeted by 2Gen Programs and developed follow-up questions to guide our 2Gen efforts.
We linked 2Gen resources to our website's learning portal highlighted and explained the importance of 2Gen and how it is incorporated into the IMPACT WV program. While we know we are a 2Gen program and had developed data measures to use for research, these outcomes tools allowed us to connect the measures and impacts to report on our 2Gen strengths and identify areas of need.
What are your next steps?
Our hope is to continue to address identified areas of need to strengthen our 2Gen approach. Our current plan is to provide direct aid to our moms/caregivers and infants in regard to Social Service Needs.
Additional Resources
Please find the other 2Gen Level Up Prize winning applications Resources released during the 2Gen Level Up Week below:
Related Posts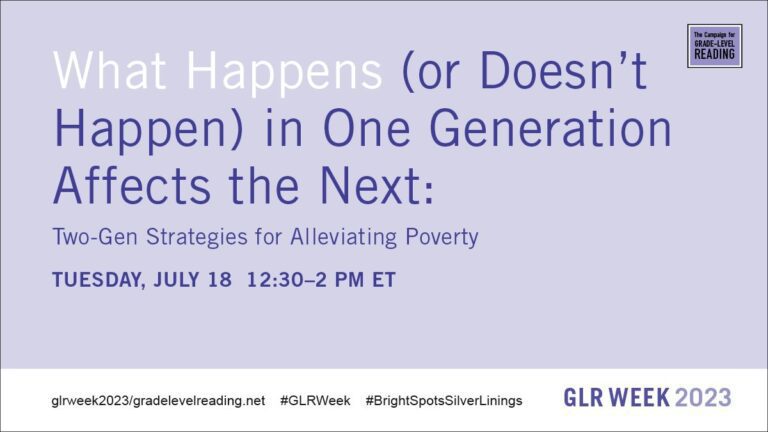 This Campaign for Grade-Level Reading Week session discussed two-generation (2Gen) strategies to achieving improved outcomes for families.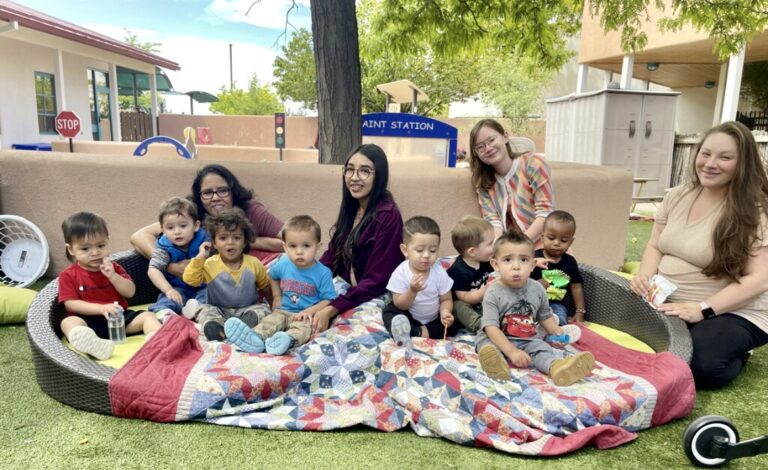 On May 9, members of the Ascend team had the opportunity to visit Santa Fe Community College in New Mexico. Here are three takeaways from our site visit.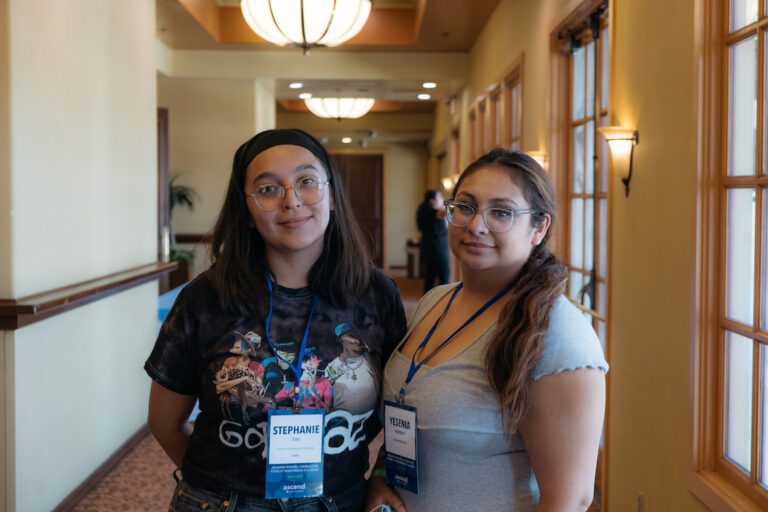 Ascend at the Aspen Institute builds intergenerational family prosperity and well-being for children and the adults in their lives through a two-generation (2Gen) approach. This mean we intentionally and simultaneously focus on supporting children and the adults in their lives together. We center racial, gender, and economic equity in all our work along with the …
Meeting Young Parents in LA County Where They Dream Read More »
Featured from the Ascend Community