'1 in 5' Episode 11: Meet Rashika Lee
Rashika Lee was born and raised in Grand Rapids, MI. She currently works for Spectrum Health on the Patient Liability Support Team and helps patients understand billing and insurance.
Rashika is the mother of an adult son who she raised as a single parent with a great support system.
She has three grandchildren and is currently raising one of her granddaughters with help from her partner.
After a number of tries at postsecondary educational success, she found the right fit at West Michigan Center for Arts and Technology, or WMCAT. She graduated in 2016 from their Medical Coding and Health Information Management career training program. She now serves as a Parent Advisor with the Aspen Postsecondary Success for Parents (PSP) Initiative.
Rashika dreams of opening a group home for teen mothers. Her empathy for patients who have endured difficult childhoods, as she had, allows her to better serve their needs.
Listen
You can read the episode transcript here.
Resources
Generation Hope uses a two-generation approach by surrounding motivated teen parents and their children with mentors, emotional support, and financial resources that they need to thrive in college and kindergarten.
Related Posts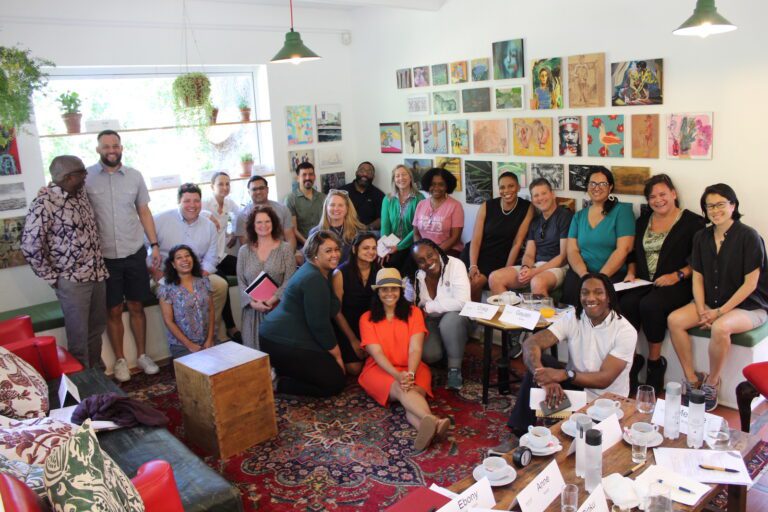 We've selected four projects from the 2021 Class of Fellows that show impressive potential in both their scope and capacity to address timely issues. 
In an Inside Higher Ed article, David Croom and Generation Hope provide important perspective into why the student parent population is important for higher education institutions to prioritize.

Today, Ascend at the Aspen Institute (Ascend) released the second season of "1 in 5," its highly rated podcast that explores the multifaceted lives of the one in five college students raising children.
Featured from the Ascend Community