$1 Million Aspen Institute Ascend Fund Launches
The Aspen Institute Ascend Fund
As a new model of social innovation and cross-sector collaboration, Ascend at the Aspen Institute is requesting Letters of Inquiry (LOIs) for the $1 million Aspen Institute Ascend Fund. The objective of the Aspen Institute Ascend Fund is to invest in solutions that tap the creativity, knowledge, and assets of all sectors of our society to create a cycle of opportunity for children and their parents.
At Ascend at the Aspen Institute, we do not believe that any one organization or any one issue will create a legacy of economic security and educational success for all American families. We believe in co-creating solutions and dynamic collaborations with leaders from all sectors of society. We seek partners who are passionate, strategic, and relentless in the quest to build a cycle of intergenerational opportunity – and who are specifically interested in the power and potential of a two-generation approach. We seek collaborators who are energized by action, results, and learning. We welcome LOIs from efforts that connect organizations across issues, disciplines, strategies, and sectors.
Learn more and download the guidelines here.
Related Posts
On Tuesday, June 1st, 2021, Ascend at the Aspen Institute's Family Prosperity Innovation Community hosted a panel discussion about the recently proposed federal legislation on paid leave. This webinar presented how and why this proposed legislation matters and shared opportunities to advance paid leave locally and nationally. Watch Now Presenters and Panelists Vicki Shabo – New …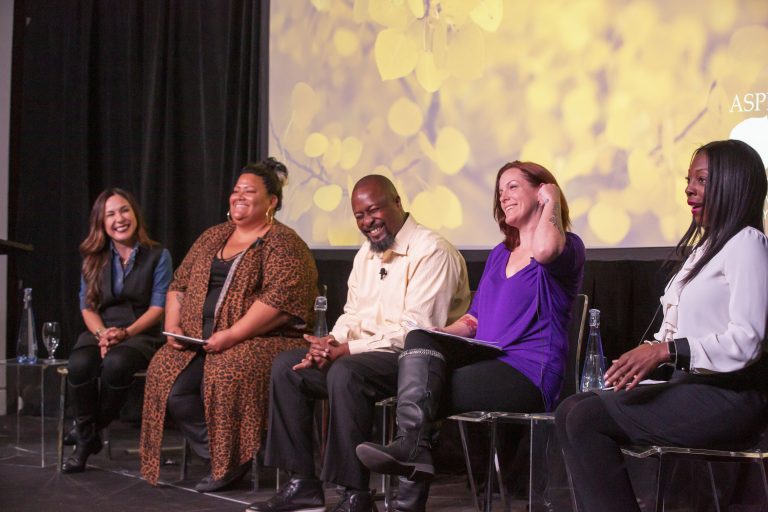 Families must be at the center of any and all work to address intergenerational poverty. That's why our Aspen ThinkXChange 2019, which focused on using a two-generation (2Gen) approach to advance family prosperity, began the way that it did – with more than 240 leaders (parents, practitioners, and policymakers) listening and learning from families. At …
Aspen ThinkXChange 2019: 240 Leaders Convene to Advance Family Prosperity Read More »