2Gen Policymakers Institute 2017
"I strongly believe that talent and potential are equally distributed, but opportunities are not." – Isabelle Hau, Omidyar Network
Ascend hosted the third 2Gen Policymakers Institute (2GPI) on October 17-19. This convening brought together policymakers from 14 states, federal leaders, parents, practitioners, and philanthropists to exchange actionable strategies focused on better outcomes for children and families. Check out the 2GPI 2017 agenda here, and you can find more information on this and previous 2GPI convenings below.
Emphasizing the two-generation (2Gen) principle – engage the voices of families – 2GPI 2017 kicked off with a panel of four parents who shared experiences navigating complex systems while caring for their children. Ascend believes that bringing in parent voices to ensure their perspectives are woven into policy and practice is critical. As Anjanette Vaidya said, "Parents are the experts. They fell through the cracks, so they know where the problems are."
The philanthropy perspective on equity was another highlight of this year's 2GPI. Ascend Fellow Raquel Hatter, Mike Laracy, Isabelle Hau, and Paul Cheh all offered their insights. Evoking the words of Dr. Martin Luther King, Raquel Hatter reminded us: "The right time to do right is right now."
We closed out 2GPI with a panel on the Centennial State: Colorado leaders spoke to the state's trailblazing implementation of the 2Gen approach across its human services systems. They shared the state's many successes, as well as its challenges, and the importance of working together across agencies and sectors to implement a whole-family approach. Reggie Bicha, Executive Director, Colorado Department of Human Services, on Colorado's 2Gen journey: "It wasn't about building something new, but about taking existing opportunities and putting them in a new frame." Check out the Colorado Guide to 2Gen for a deeper dive into Colorado's 2Gen efforts.
Guest speaker Gyasi Ross, Blackfeet father, author, speaker, and musician (featured in the image above), summed the theme of the convening up well: "A small group of dedicated people committed to their stories are capable of changing the world."
2Gen Policymakers Institute 2017 
2Gen Policymakers Institute 2016
 2Gen Policymakers Institute 2015
Related Posts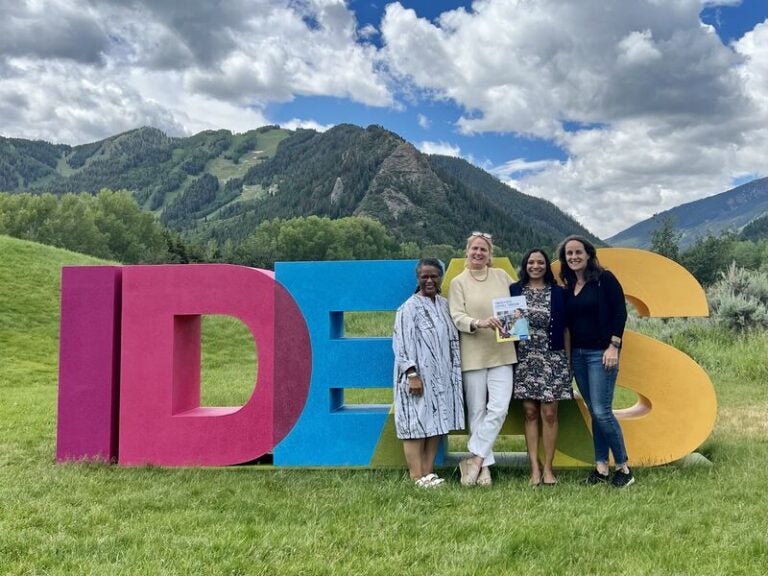 I started off the 2022 Aspen Ideas Festival at Aspen Words Book Ball, a passion project of Isa Catto and Daniel Shaw.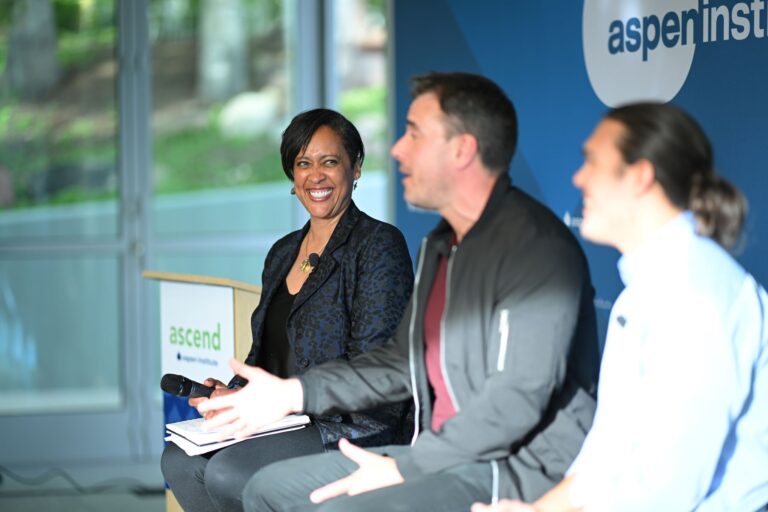 This year, the Aspen Idea Festival returns to in-person programming at our campus in the Rocky Mountains June 25 - July 1, 2022.
On Tuesday, June 1st, 2021, Ascend at the Aspen Institute's Family Prosperity Innovation Community hosted a panel discussion about the recently proposed federal legislation on paid leave. This webinar presented how and why this proposed legislation matters and shared opportunities to advance paid leave locally and nationally. Watch Now Presenters and Panelists Vicki Shabo – New …