A Conversation with Philanthropist and Author Carrie Morgridge on Monday, August 6 at 5pm MT
Ascend is honored to host inimitable philanthropist and author Carrie Morgridge in conversation with Anne Mosle on Monday, August 6, 2018 at 5:00 pm MT at the Institute's Aspen Meadows campus in Colorado. Carrie and Anne will discuss perseverance, being "off the grid and unplugged" for a summer, and finding time to write while transforming philanthropy. We are also proud to host Aspen Institute President and CEO Dan Porterfield, who will provide welcoming remarks.
If you'd like to join us, please RSVP here. 
About The Spirit of the Trail:
Explore and discover what it feels like to bike across the country, on a mountain bike, on what is called the most challenging bike route in North America. In her second book, The Spirit of the Trail, Carrie Morgridge and her husband John take you along this journey.
The Spirit of the Trail will inspire you to relive your own adventures. Weather you have always desired to bike across the country, or you have just wondered what is out there in wild North America. Carrie goes deep into details about their triumphs, their struggles for food and water, and how they pushed each other to their maximum physical and mental abilities. She will also introduce you to the kindness of people – and the warmth of small town charm. Explore with them and discover for yourself the majesty of our Country and the Great Divide.
Related Posts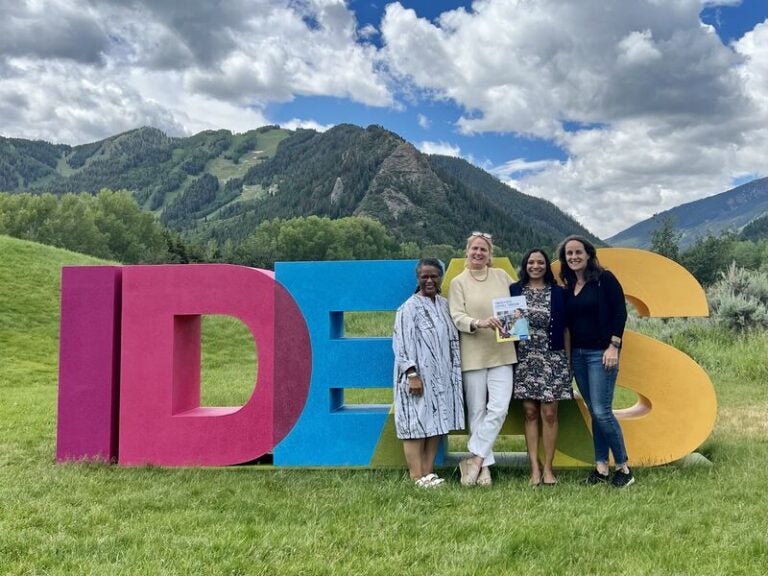 I started off the 2022 Aspen Ideas Festival at Aspen Words Book Ball, a passion project of Isa Catto and Daniel Shaw.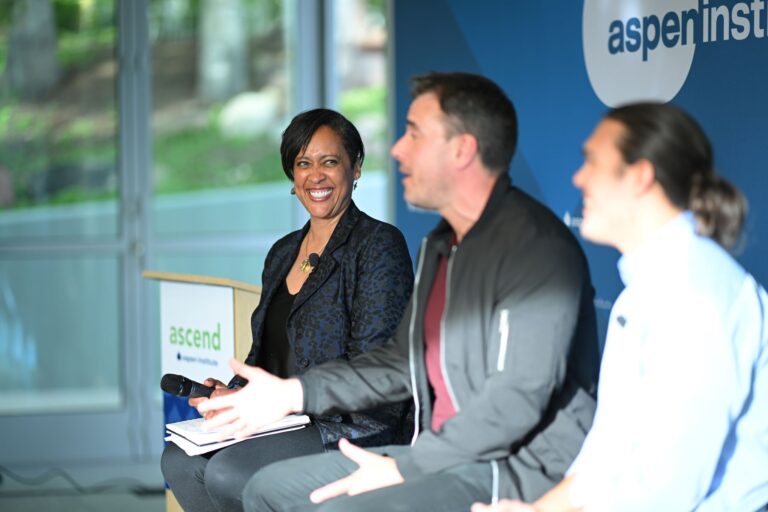 This year, the Aspen Idea Festival returns to in-person programming at our campus in the Rocky Mountains June 25 - July 1, 2022.
On Tuesday, June 1st, 2021, Ascend at the Aspen Institute's Family Prosperity Innovation Community hosted a panel discussion about the recently proposed federal legislation on paid leave. This webinar presented how and why this proposed legislation matters and shared opportunities to advance paid leave locally and nationally. Watch Now Presenters and Panelists Vicki Shabo – New …