Ensuring the Legacy of the American Dream
Two Generations at a Time: A Funders Briefing

In partnership with Early Childhood Funders Collaborative; Grantmakers for Children, Youth, and Families; Grantmakers Income Security Taskforce; and Ascend at the Aspen Institute
The Aspen Institute
One Dupont Circle, NW, Suite 700
Washington, DC
October 29-30, 2014
To register (funders only): click here. Space is limited.
Please mark your calendars for this invitation-only funders briefing on building educational success and economic security for children and their parents together. This interactive discussion on
two-generation approaches is designed to:
Explore the innovations, models, and growing national momentum around two-generation approaches in practice, policy and research; and
Spark a conversation among funders about insights from their grantmaking.
For more information, email .(JavaScript must be enabled to view this email address)
Related Posts
On Tuesday, June 1st, 2021, Ascend at the Aspen Institute's Family Prosperity Innovation Community hosted a panel discussion about the recently proposed federal legislation on paid leave. This webinar presented how and why this proposed legislation matters and shared opportunities to advance paid leave locally and nationally. Watch Now Presenters and Panelists Vicki Shabo – New …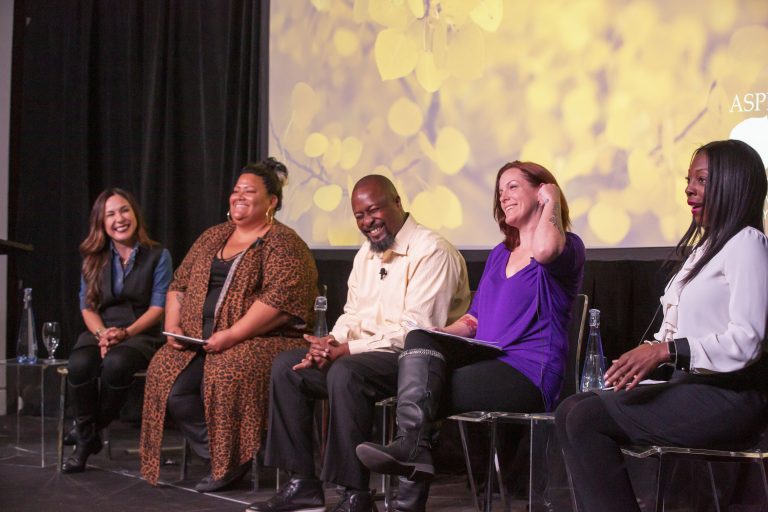 Families must be at the center of any and all work to address intergenerational poverty. That's why our Aspen ThinkXChange 2019, which focused on using a two-generation (2Gen) approach to advance family prosperity, began the way that it did – with more than 240 leaders (parents, practitioners, and policymakers) listening and learning from families. At …
Aspen ThinkXChange 2019: 240 Leaders Convene to Advance Family Prosperity Read More »