Launch of the Aspen Institute Ascend Network
What is the Network? The Ascend Network is a new network of leading organizations applying two-generation approaches to disrupt poverty and create economic mobility for families. Two-generation approaches focus on creating opportunities for and addressing the needs of both vulnerable children and parents together. Over the next two years, the Aspen Institute will invest $1.2 million in a portfolio of practice, policy, and community solutions to increase families' educational success and economic security.
Who was selected? An initial 58 organizations were selected from more than 24 states representing the leading edge of a national movement around two-generation approaches. The Aspen Institute identified these top organizations through a highly selective national competition. Find out who they are and more about the work they do on April 29th.
Why does this matter? In the United States today, nearly 45 percent of all children live in low-income families. Almost 25 percent of today's college students are parents. Yet our education and human services systems have not kept up with the needs of 21st century families. Together, Ascend Network members are redesigning programs and policies to create a legacy of opportunity that passes from one generation to the next.
Click to watch the Ascend Network video by Northwater Partners
Related Posts
On Tuesday, June 1st, 2021, Ascend at the Aspen Institute's Family Prosperity Innovation Community hosted a panel discussion about the recently proposed federal legislation on paid leave. This webinar presented how and why this proposed legislation matters and shared opportunities to advance paid leave locally and nationally. Watch Now Presenters and Panelists Vicki Shabo – New …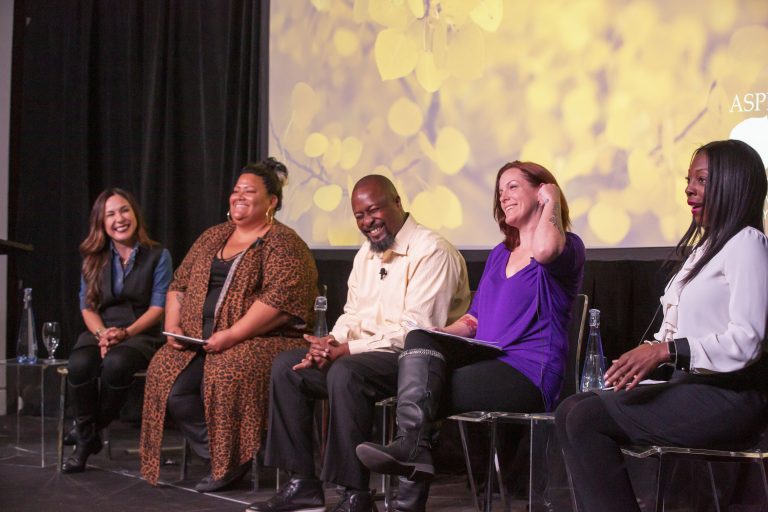 Families must be at the center of any and all work to address intergenerational poverty. That's why our Aspen ThinkXChange 2019, which focused on using a two-generation (2Gen) approach to advance family prosperity, began the way that it did – with more than 240 leaders (parents, practitioners, and policymakers) listening and learning from families. At …
Aspen ThinkXChange 2019: 240 Leaders Convene to Advance Family Prosperity Read More »