New Brief: Success in Workforce Programs for Parents
Parents bring different motivations, conditions, and requirements into the workforce development equation. To best serve them, these fundamental differences and needs must be taken into consideration. Parents' voices are essential to developing systems and services that are flexible and meet a variety of needs. A fundamental, baseline condition for providing optimal supports and a maximum voice for parents is knowing who among a program's participants are parents. However, for many academic institutions, apprenticeships, and on-the-job training programs, a top challenge is identifying who the parents are.
To identify opportunities to make workforce programming better for parents, Ascend brought together 15 organizations representing a mix of direct workforce providers as well as analysts, advocates, and researchers who work on workforce programs. The strategic session was a part of Ascend's Postsecondary Success for Parents (PSP) Initiative, which aims to foster solutions, bolster political will, and influence leadership to accelerate the educational and economic success of parents by creating stronger workforce pathways for parents.
The result of this strategic conversation is a brief that offers insights and suggestions to improve workforce development policies and practices to be more supportive of parents.
The workforce brief highlights challenges workforce providers face when developing support services for families, such as access to data about program participants, as well as the barriers parents face. It also explores approaches that are helping to break down these barriers and change the narrative in order to help all parents succeed and businesses thrive.
Please join us for a webinar on Thursday, November 21 at 3:00 pm EST to understand the experience of parents in workforce programs and to explore more family-supportive strategies. Our speakers include:
Laura Kohn, Director of Early Workforce Development, San Diego Workforce Partnership
Kelly Middleton-Banks, Manager of Program Implementation, National Association of Workforce Boards
Jacqueline Edwards, Deputy Director, Maricopa County Human Services Department
Melissa Guzman, Parent Participant
Related Posts

An episode of firsts! Our first live episode recorded at the inaugural Ascend Parent Advisor Convening in Aspen, CO in front of an audience of student parents.

Today, Ascend at the Aspen Institute announced that four community colleges from across the United States have been selected as partners to its Postsecondary Leadership Circle Activation Fund.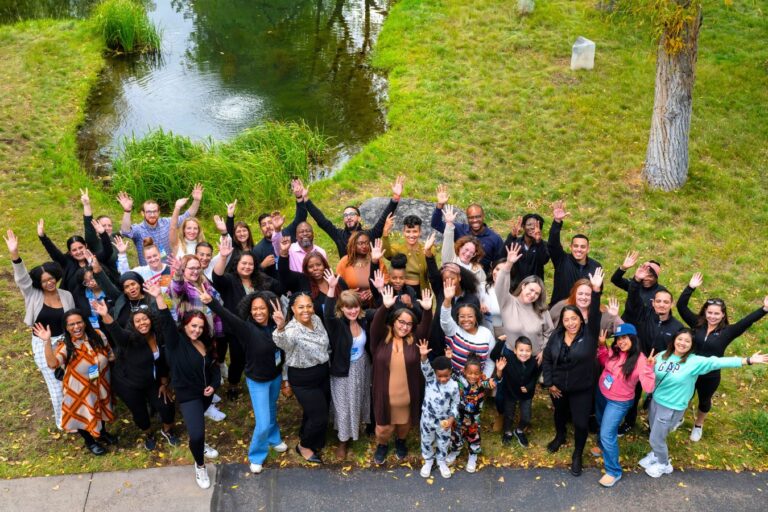 Snapshots from the 2023 Ascend Parent Advisor Convening in Aspen, Colorado.