Two Generations, One Future: A Roundtable
On March 29th, Ascend hosted its first Roundtable at the Aspen Institute, welcoming field innovators, philanthropists, and leading researchers to breakthrough ideas and proven strategies for moving parents, especially women, and their children beyond poverty. The Roundtable was an opportunity to address and discuss a powerful way to move vulnerable families beyond poverty, which is to build a community of practice around strategies that address the needs of two generations in a family: both parents and their children. A key role for Ascend in supporting emerging communities of practice will be to offer incentives, tools, and a platform to identify and promote proven and promising practices from and the public, nonprofit, and private sectors.
As noted by Executive Director Anne Mosle in her introductory remarks, there is an opportunity today to tap unexpected partners – from journalists to businesspeople, philanthropists to policymakers – to create a network of leaders that promote two-generation approaches to move vulnerable families toward economic security. When considering these approaches and the context in which we live today, it is also important to examine and lift up the resilience and strength of our most vulnerable families–particularly those headed by women. Applying to the U.S. global lessons learned about the power of investing in women – that doing so pays dividends for both families and the larger community – is an important step towards securing a thriving future for our children.
Below are links to the presentations of Roundtable participants.
Working Materials
Anne Mosle, Executive Director, Ascend
Movement Toward a Two-Generation Approach
Lindsay Chase-Lansdale, Faculty Fellow, Institute for Policy Research, Northwestern University
Escape from Poverty: Dual-Generation Education and Training Interventions for Low-Income Families
Celinda Lake, President, Lake Research Partners
Low-income Women & Single Mothers: Perspectives on Economic Security
Heather Boushey, Senior Economist, Center for American Progress
Relevant Data for the Ascend Roundtable
Beatriz Olvera Stotzer, Founder and President of the Board, New Economics for Women
NEW: Community Economic Development Organization
Andrea Levere, President, Corporation For Enterprise Development
CFED: A Legacy of Innovation and Impact
Children's Savings Accounts: Options for Community Innovators
A New Framework for Achieving Household Financial Security
Richard Wylie, President, Endicott College
Keys to Degrees: Educating Two Generations Together
Steven Dow, Executive Director, Tulsa Initiative
Theory of Change: Dual Generation Strategy
Ruby Bright, Executive Director, Women's Foundation for a Greater Memphis
Memphis Hope: Transforming Houses into Homes
Related Posts
On Tuesday, June 1st, 2021, Ascend at the Aspen Institute's Family Prosperity Innovation Community hosted a panel discussion about the recently proposed federal legislation on paid leave. This webinar presented how and why this proposed legislation matters and shared opportunities to advance paid leave locally and nationally. Watch Now Presenters and Panelists Vicki Shabo – New …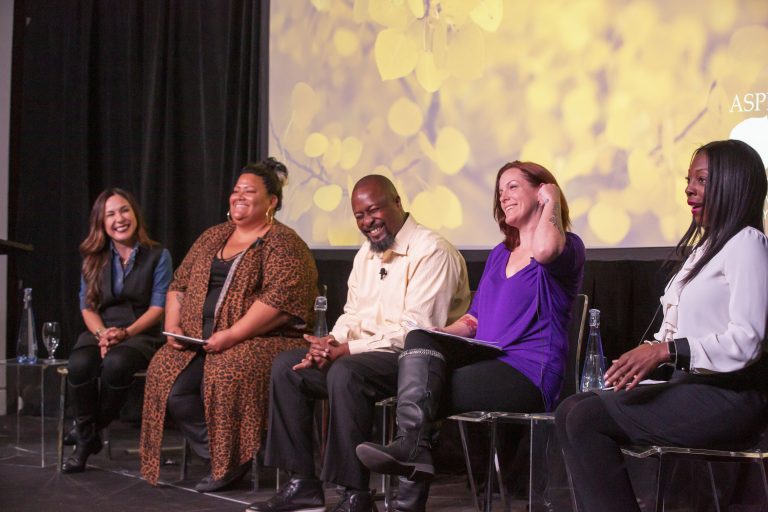 Families must be at the center of any and all work to address intergenerational poverty. That's why our Aspen ThinkXChange 2019, which focused on using a two-generation (2Gen) approach to advance family prosperity, began the way that it did – with more than 240 leaders (parents, practitioners, and policymakers) listening and learning from families. At …
Aspen ThinkXChange 2019: 240 Leaders Convene to Advance Family Prosperity Read More »