Forum on June 14: States Leading the Way
The two-generation (2Gen) field is rapidly advancing: scalable and replicable solutions exist and are being expanded. On June 14, 2018, Ascend is proud to feature and host state and local leaders from around the country to release the timely publication States Leading the Way: Practical Solutions that Lift Up Children and Families as part of Ascend's Solutions Series. The forum will lift up the most promising, actionable solutions from seven states that can break the cycle of intergenerational poverty for families in the US.
You can watch a livestream of the forum here and check out the agenda here. Registration to attend the forum in person is now closed, but we welcome you to tune into the livestream starting at 9:00 am until 3:00 pm EST. If you have any questions, please reach out to Eddy Encinales, Program Coordinator at Ascend, at Eddy.Encinales@aspeninstitute.org.
Confirmed speakers include:
Aspen Institute
Dan Porterfield, President and CEO, Aspen Institute
Anne Mosle, Vice President, Aspen Institute; Executive Director, Ascend at the Aspen Institute
Roxane White, Morgridge Innovator in Residence, Ascend at the Aspen Institute
National, state, and local 2Gen leaders
Policy and Systems
Kristin Bernhard, Deputy Commissioner for System Reform, Bright from the Start, Georgia Department of Early Care and Learning
Pankaj Bhanot, Director, Hawaii Department of Human Services
Reggie Bicha, Executive Director, Colorado Department of Human Services
Susan Birch, Executive Director, Washington State Healthcare Authority
John Davis, Executive Director, Mississippi Department of Human Services
Tracy Gruber, Director, Utah Department of Child Care and Senior Advisor for the Intergenerational Poverty Initiative, Utah Department of Workforce Development
Gretchen Hammer, Medicaid Director, Colorado Department of Health Care Policy and Financing (HCPF)
Ross Hunter, Secretary, Washington State Department of Children, Youth, and Families
Amy Jacobs, Commissioner, Georgia Department of Early Care and Learning
Jeff Kuhr, Executive Director, Mesa County Health Department
Mary Anne Snyder, Director, Office of Early Childhood, Colorado Department of Human Services
Martha Ann Todd, Deputy Commissioner, Technical College System of Georgia
David Wilkinson, Commissioner, Connecticut Office of Early Childhood
Practice
Brittany Birken, CEO, Florida Children's Council
Frank Daidone, President and CEO, Nurse-Family Partnership
JoMarie Morris, Executive Director, Jeremiah Program Rochester-SE Minnesota
Megan Smith, Associate Professor and Director, MOMS Partnership, Yale University School of Medicine
Philanthropy
Tony Carvajal, Executive Vice President, Florida Chamber Foundation
Raquel Hatter, Deputy Director of Human Services, Kresge Foundation
Research
Sarah Watamura, Associate Professor, University of Denver, Department of Psychology
Related Posts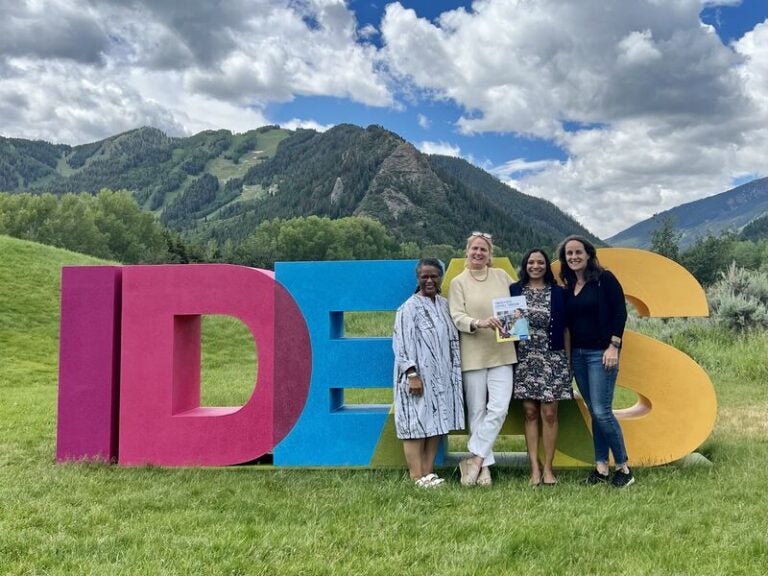 I started off the 2022 Aspen Ideas Festival at Aspen Words Book Ball, a passion project of Isa Catto and Daniel Shaw.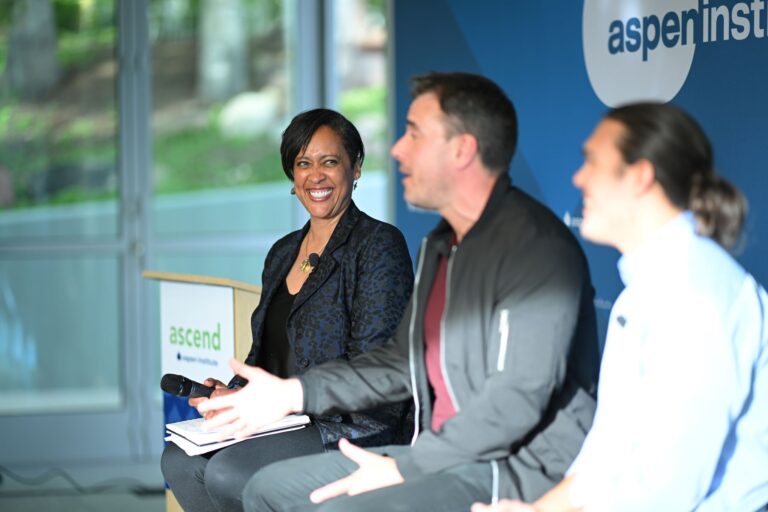 This year, the Aspen Idea Festival returns to in-person programming at our campus in the Rocky Mountains June 25 - July 1, 2022.
On Tuesday, June 1st, 2021, Ascend at the Aspen Institute's Family Prosperity Innovation Community hosted a panel discussion about the recently proposed federal legislation on paid leave. This webinar presented how and why this proposed legislation matters and shared opportunities to advance paid leave locally and nationally. Watch Now Presenters and Panelists Vicki Shabo – New …