While Going Remote, Colleges Forgot That Many Students Are Also Parents
This op-ed was published on September 3, 2020 by The Aspen Institute as a follow up to Yoslin Amaya Hernandez's story from April 21, 2020.
We thought this would all be over by summer. But with spring in the rearview mirror, it became clear that the warmer months would hardly bring respite. We were staring down a tunnel with no end in sight. I started summer courses at the beginning of June while my sons were in school until the middle of the month. It was just a small taste of what the fall will look like for me and the close to 4 million student-parents across the country.
I am the mother of two boys under the age of five. I am also a full-time student and part-time worker. I cannot separate any of these identities—they are all a part of my daily reality. As a student-parent, my biggest challenge is juggling my course load with the needs of my children. A few weeks ago, one of my courses ran into lunchtime. My mind became scattered and my eyes wandered away from the computer screen. I couldn't focus on what the instructor was saying knowing that my kids were hungry. Food is a basic need. I worry that I'm not able to provide my sons with much more than basic needs right now. There is hardly time for us to play together because our schedules are all over the place. And I don't feel equipped to fully support their learning.
As essential personnel, both my husband and I have been working through the entire pandemic. I quit my previous night job for one with less pay and fewer benefits because of the flexibility that this new position affords me. While we are grateful for the stability of having jobs, it has also been frightening because we have both been in close contact with coworkers who had COVID-19. The thought of bringing the virus home to our kids has been looming over us like a cloud. Still, I need to work to provide for my family but also because I'm a DACA recipient whose status is in peril. My paycheck helps cover the many fees and costs associated with the immigration process.
The only thing that has really given our kids some sense of normalcy this summer is the big pool we bought for the backyard. My boys can spend endless hours playing in the water. When they go outside, I am grateful for the warm summer days. But fall is just around the corner.
Next semester I will have to sit through four back-to-back courses from 9:30 in the morning until 3:15 in the afternoon, with only 15 minutes in between each course. I will also have to homeschool a five-year-old and continue speech therapy with my three-year-old. Time is not on my side, yet failure is not an option. I'm a senior in college with too much to lose.
I'm already stressed, and fall hasn't even started.
Nearly a quarter of undergraduate students (22%) are parents. Colleges need to start listening to us and providing us with more flexibility. Flexibility is the only thing that will allow us to balance school, work, and family life—especially during a crisis of this magnitude. There should also be more remote access to mental health support and resources. Instead of questioning us about late assignments, ask students about their lives. Ask them about circumstances that may be causing them to get off track and how to be helpful. We are all trying to navigate this pandemic as best we can, but some of us have heavier luggage to carry than others.
Yoslin Amaya Hernandez is a Generation Hope Scholar and an Ascend Parent Advisor supporting the Aspen Postsecondary Success for Parents Initiative.
Related Posts

An episode of firsts! Our first live episode recorded at the inaugural Ascend Parent Advisor Convening in Aspen, CO in front of an audience of student parents.

Today, Ascend at the Aspen Institute announced that four community colleges from across the United States have been selected as partners to its Postsecondary Leadership Circle Activation Fund.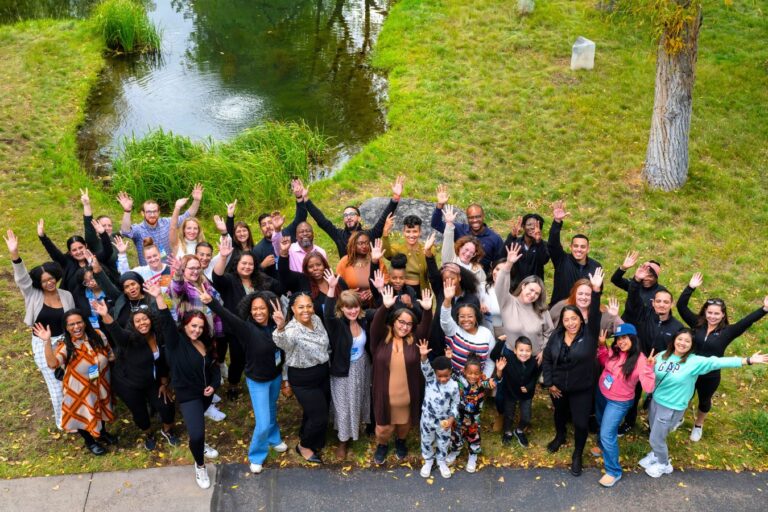 Snapshots from the 2023 Ascend Parent Advisor Convening in Aspen, Colorado.
Featured from the Ascend Community