Whole Family Approaches: A Global Conversation
A whole family approach is built on the premise that conditions that affect the family will have an impact on child development as will the direct experiences of the child. Whole family approaches provide a framework for looking at problems and creating more sustainable solutions – solutions that recognize that what is good for the child is good for the family and vice versa. Moreover, what is good for the family is good for society. Giving children a strong start in life and creating stability for the family require a focus on the whole, and in particular, on children's well-being and on parents as agents of change.
Early childhood programs and partnerships offer a singularly important gateway to reaching families during the critical early years. As one teacher and parent said, "The opportunity is when a child walks through the door and the parent is right behind her." It is an opportunity not only to bolster the child's learning and development but also to work with parents on how they nurture the child emotionally, mentally, and physically – and on the adults' own trajectories towards economic stability for the entire family.
Whole family approaches – also known as 'two-generation' or '+parent support'  – are a response to the research that has documented the impact of a parent's education, economic stability, and overall health on a child's development trajectory. Similarly the research shows that children's education and healthy development are powerful catalysts for parents. Whole family approaches recognize that many services and policies aimed primarily at either children or parents are missing opportunities to increase their impact by not focusing on the whole family. Placing children and adults in silos ignores parents' daily challenges, challenges that are even more pronounced for those living in poverty.
Webinar: Whole Family Approaches to Addressing Global Poverty
Additional Resources:
Breaking the Cycle of Poverty Convening: Whole Family Approaches (May 9-11, 2016)
Background Resources:
A good start: advances in early childhood development
A special issue to mark the 50th anniversary of the Bernard van Leer Foundation's first grant in early childhood, this edition of Early Childhood Matters surveys the state of the early childhood field, reflecting on what we know and what are the priorities for the future. Guest-edited by Joan Lombardi, it includes contributions from experts on a range of subjects including brain science, nutrition, home visiting, parent support, pre-primary, fatherhood, emergency contexts, children with disabilities, measurement and leadership.
Global Childcare Crisis Resources
Early Childhood Development Resources
Related Posts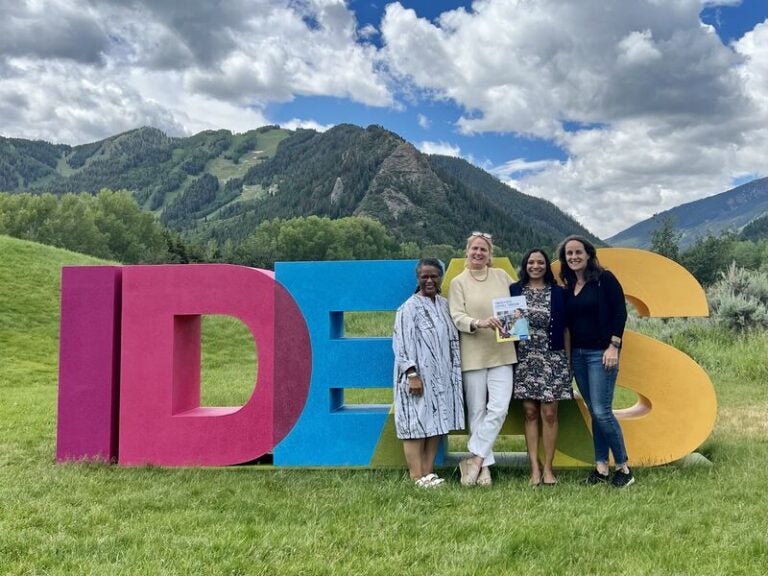 I started off the 2022 Aspen Ideas Festival at Aspen Words Book Ball, a passion project of Isa Catto and Daniel Shaw.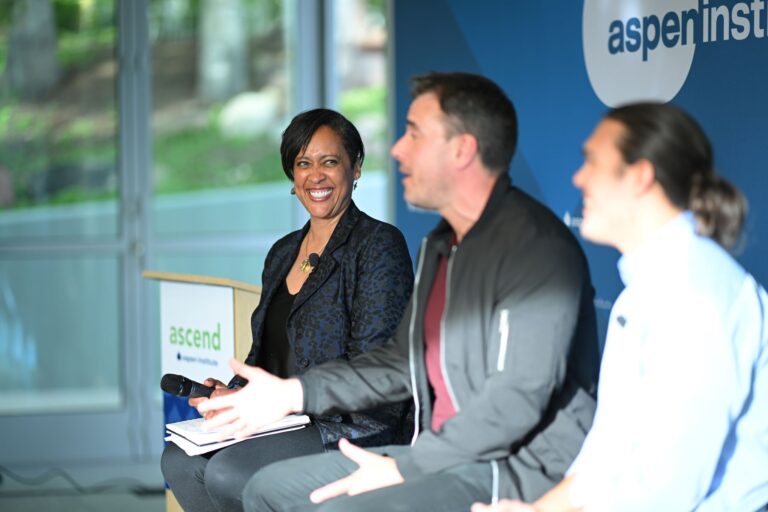 This year, the Aspen Idea Festival returns to in-person programming at our campus in the Rocky Mountains June 25 - July 1, 2022.
On Tuesday, June 1st, 2021, Ascend at the Aspen Institute's Family Prosperity Innovation Community hosted a panel discussion about the recently proposed federal legislation on paid leave. This webinar presented how and why this proposed legislation matters and shared opportunities to advance paid leave locally and nationally. Watch Now Presenters and Panelists Vicki Shabo – New …