FunderXChange on 2Gen Grantmaking
If you have philanthropic partners interested in 2Gen grantmaking who are interested in learning more about the field, please share this invitation with them. This convening is for funders only.
Two-generation programs and policies, which create opportunities for children and the adults in their lives together, have gained significant momentum over the last few years. Close to 50 million dollars have been invested in two-generation approaches, with over 100 projects being implemented across the country and many more on the horizon. Now is an important time to take a collective look at current grantmaking strategies and share learnings thus far. Please join national 2Gen funding and grantmaking leaders and Ascend at the Aspen Institute in Washington, DC for this important convening.
Dates
April 25, 2016    •    11:00 am – 8:30 pm ET
April 26, 2016    •    8:30 am – 4:00 pm ET
Organizing Committee
Letty Bass, Executive Director, Chambers Family Fund 
Al Castle, CEO and Trustee, Samuel N. and Mary Castle Foundation  
Elsa Holguin, Senior Program Officer, Rose Community Foundation 
Michael Laracy, Director of Policy Reform and Advocacy, The Annie E. Casey Foundation
Carla Thompson, Vice President for Program Strategy, W.K. Kellogg Foundation 
Sherece West-Scantlebury, President and CEO, Winthrop Rockefeller Foundation
Liane Wong, Program Officer, the David & Lucile Packard Foundation Location 
Ascend at the Aspen Institute is coordinating the convening. It will be held at:
The Aspen Institute, One Dupont Circle, NW, Suite 700, Washington, DC 20036Registration 
Please register here by April 12. Registration fee: $250

Hotel 
A block of rooms has been reserved at The Dupont Circle Hotel.
You may book a room by calling (202) 483-6000. Please note you are participating in the Ascend FunderXChange in making your reservation.

For additional information, please contact Marjorie Sims at or at (202) 736-2902.
Related Posts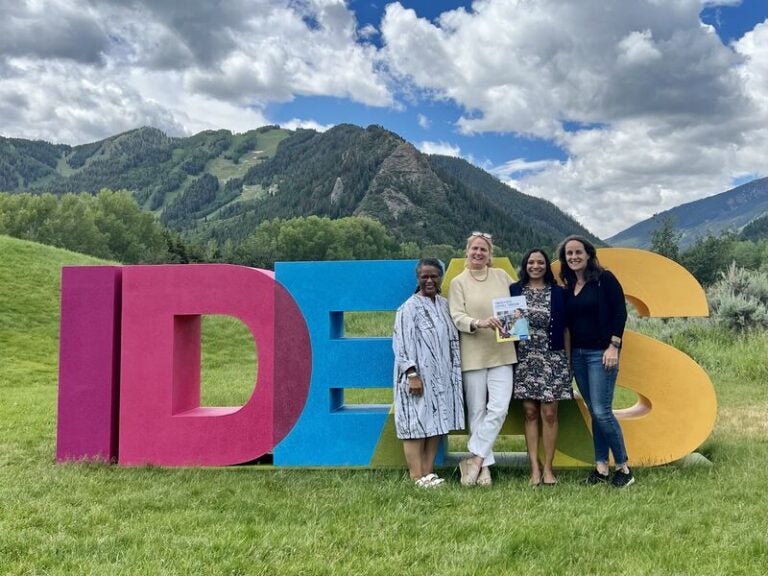 I started off the 2022 Aspen Ideas Festival at Aspen Words Book Ball, a passion project of Isa Catto and Daniel Shaw.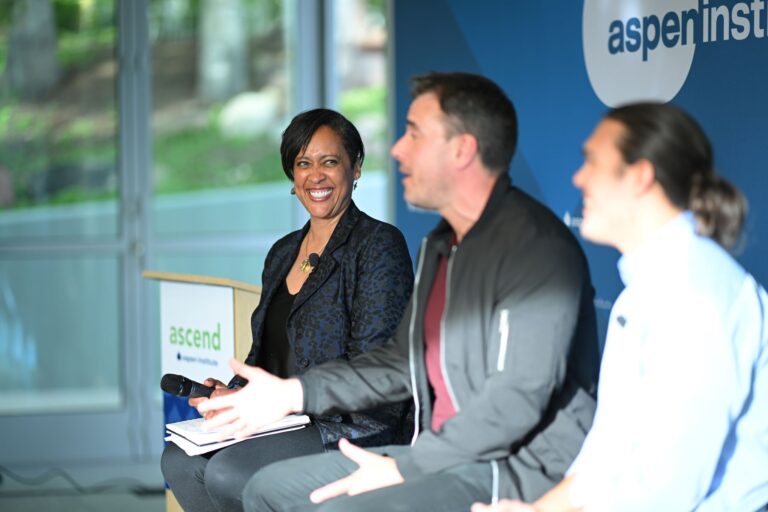 This year, the Aspen Idea Festival returns to in-person programming at our campus in the Rocky Mountains June 25 - July 1, 2022.
On Tuesday, June 1st, 2021, Ascend at the Aspen Institute's Family Prosperity Innovation Community hosted a panel discussion about the recently proposed federal legislation on paid leave. This webinar presented how and why this proposed legislation matters and shared opportunities to advance paid leave locally and nationally. Watch Now Presenters and Panelists Vicki Shabo – New …