Lumina Foundation: With solid support, today's students with children can break through barriers
In an article for Lumina Foundation's summer 2022 Focus magazine, Ascend's David Croom offers insight into the power of student parents' commitment to success for themselves and their families.
"Even considering the barriers that student parents face, they are motivated to succeed in their pathways because of their children. Just imagine what will be possible if we're able to significantly remove those barriers."
Related Posts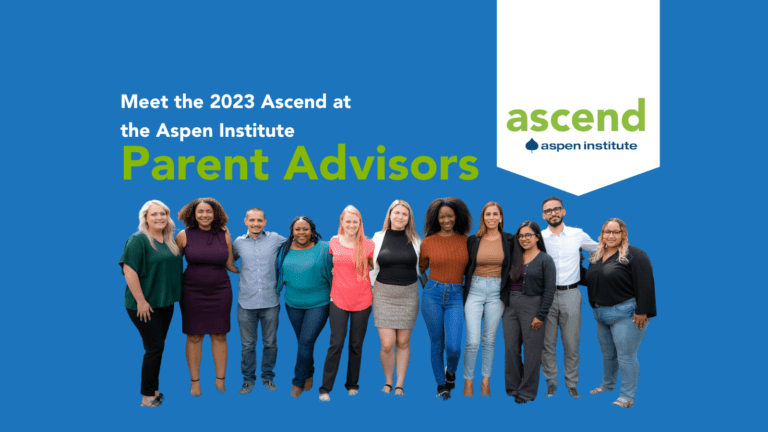 Today, Ascend at the Aspen Institute (Ascend) announced that 11 new Parent Advisors have joined its Postsecondary Success for Parents initiative (PSP) to help shape Ascend's expanded agenda to improve higher education policy and practice for student parents.
In an op-ed for Philanthropy News Digest, Ascend founder and executive director Anne Mosle highlights the power and potential in listening to and honoring the expertise of parents and caregivers.