The 2Gen Level Up Prize Winners
Ascend is pleased to announce the six winning organizations of the 2Gen Level Up Competition & Prize. In October, as part of 2Gen Level Up Week, we announced the 2Gen Level Up Competition & Prize that challenged organizations to use the resources released during 2Gen Level Up Week to advance two-generation work.
About the 2Gen Level Up Prize
$5K prizes were awarded to six organizations that best demonstrated how they implemented one or more of the 2Gen Level Up resources and their plans to continue that effort for the long haul. Sustainability was key! And, of course, we are excited to see the impact on and honoring real families. A total of $30K in financial resources will be awarded to the field!
Below are the six winners and information about how each implemented a 2Gen resource to 'level up' their work advancing children, families, and two-generation outcomes.
Related Posts

In a recent article for Kansas Child Magazine, Ascend executive director and founder Anne Mosle discusses the how 2Gen approaches can build on family resilience to meet the moment for children and families.
Mental illness affects 1 in every 5 Americans, however, inefficiencies, siloes, and disparities among systems make it challenging for families with low-incomes to access the health supports that are essential for them to live their healthiest lives. Health and well-being is foundational to individuals' and families' ability to reach their full potential, which is why it's one …
The Family Partnership's 2Gen Approach to Mental Health Read More »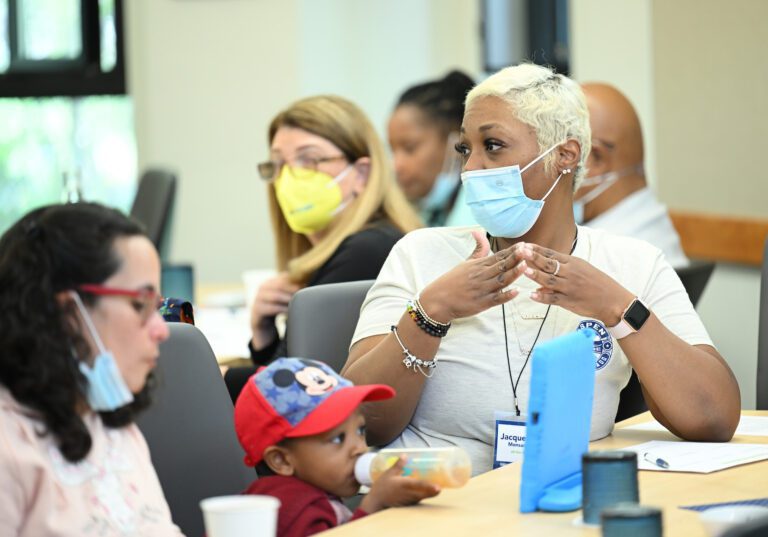 As an organization with a vibrant Early Head Start program and a two-generational approach to alleviating poverty, All Our Kin has been a proud partner in Ascend at the Aspen Institute's Family Prosperity Innovation Community. Being part of this group among 20 partnering organizations has given All Our Kin the opportunity to bring its innovative model …
Mom and Son Duo Reflect on Family Prosperity Convening Read More »