Joseph Jones
Baltimore City, Maryland
The Baltimore-based Center for Urban Families was established to empower low-income families by enhancing both the ability of women and men to contribute to their families as wage earners and of men to fulfill their roles as fathers. Prior to founding CFUF, Joe Jones developed and directed the Men's Services program for the federally funded Baltimore Healthy Start initiative and replicated the Baltimore affiliate of the nationally recognized STRIVE employment services program. Jones has received numerous awards and honors for his leadership and programming including the Johns Hopkins University Leadership Development Program's Distinguished Leadership Award, an honorary Doctorate in Public Service from Morgan State University, the Walter Sondheim Public Service Award, the White House Champion of Change, and was a 2013 CNN Hero.
My Truth
The problem I am trying to address is the seemingly intractable generational poverty of urban communities with a goal of not just putting band-aids on poverty but obliterating it with a focus on family and with an intentionality of including men within the family by creating scalable pathways to family stability and economic success for individuals and families.
Stories featuring Joseph Jones
Through careful and rigorous research, we know that there is a better way to approach child support policy to build strong families and communities.

A commitment to rigorous learning and evaluation is fundamental to the implementation of a two-generation (2Gen) approach so that we're measuring how well programs and policies serve the whole family. This is reflected in research being the first principle of a 2Gen approach, and it's embedded in the day-to-day work of Ascend's 450+ nationwide Network Partners. These visionary practitioners and systems …
From Proof Points to Building Evidence: Creating A Two-Generation (2Gen) Research Agenda Read More »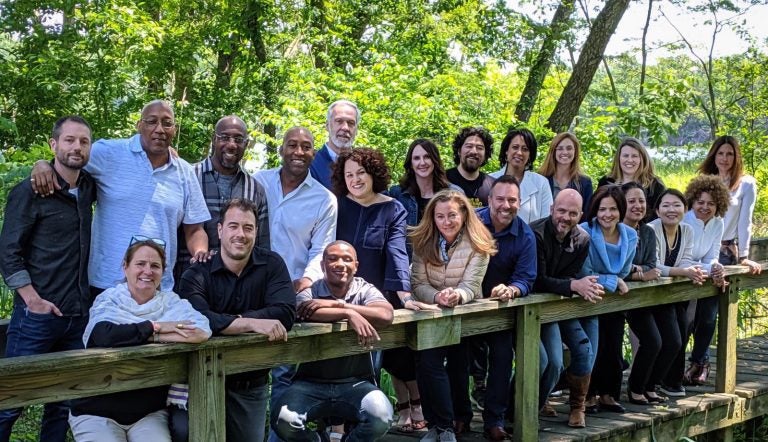 Four outstanding organizations and partnerships have been selected to receive flexible grant funding to accelerate their work moving children and families with low incomes toward educational success, economic security, and health and well-being. Ascend Impact Fund awardees are: "The Ascend Impact Fund is an extension of our investment in values-driven leadership to advance economic mobility …
Four Outstanding Projects Selected for Ascend Impact Fund Read More »