Progress & Possibilities in Early Childhood
Join the Early Childhood Colorado Partnership and Mile High United Way for a conversation on two-generation approaches in early childhood and the state of Colorado.
Featured speakers:
– Jennifer Stedron, Senior Program Manager, Ascend at the Aspen Institute;
– Ayelet Talmi, Associate Director, Irving Harris Program in Child Development & Infant Mental Health and Associate Professor, Department of Psychiatry and Pediatrics, University of Colorado School of Medicine;
– Melissa Wavelet, Director, Office of Performance and Strategic Outcomes, Colorado Department of Human Services;
– Lynn Johnson, Executive Director, Jefferson County Department of Human Services; and
– Ellen Freedman, Executive Director, The Manaus Fund, Valley Settlement Project.
Date: Wednesday, March 12, 2014
Time: 2:30 pm – 5:00 pm MT
Location: Mile High United Way, 2505 18th Street, Denver
On-line option:
Participants will learn about Two-Generation Approaches that are designed to provide opportunities for and meet the needs of vulnerable children and their parents together. These approaches build education, economic supports, social capital, and health and well-being to create a legacy of economic security that passes from one generation to the next.
Related Posts
On Tuesday, June 1st, 2021, Ascend at the Aspen Institute's Family Prosperity Innovation Community hosted a panel discussion about the recently proposed federal legislation on paid leave. This webinar presented how and why this proposed legislation matters and shared opportunities to advance paid leave locally and nationally. Watch Now Presenters and Panelists Vicki Shabo – New …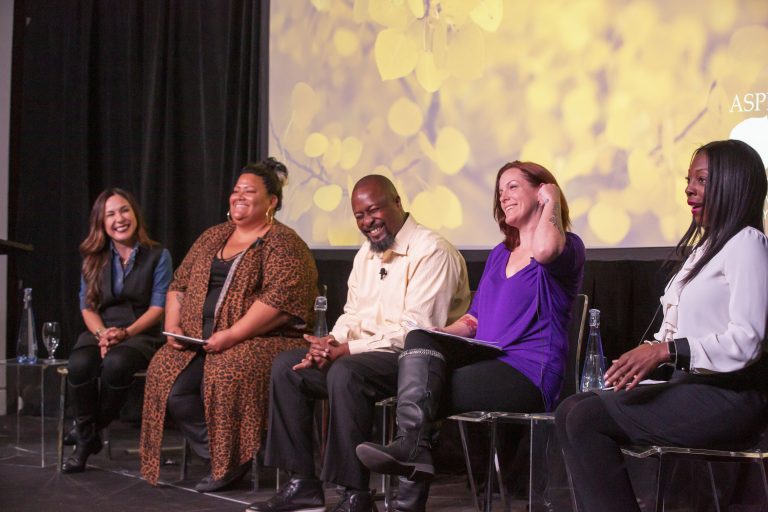 Families must be at the center of any and all work to address intergenerational poverty. That's why our Aspen ThinkXChange 2019, which focused on using a two-generation (2Gen) approach to advance family prosperity, began the way that it did – with more than 240 leaders (parents, practitioners, and policymakers) listening and learning from families. At …
Aspen ThinkXChange 2019: 240 Leaders Convene to Advance Family Prosperity Read More »
Featured from the Ascend Community